The supply chain is the gas that makes the motor run for manufacturing and retail. Without it, you have no product to sell, no inventory to stock, and no revenue to earn.
Proper supply chain risk management enables businesses of all shapes and sizes to take advantage of tried-and-true strategies that mitigate risk and set them up for success. In order to develop your own risk management strategy, it helps to first understand what supply chain risks you might face. 
The process in which businesses make strategic steps to identify, assess and mitigate risks within their end-to-end supply chain. There are both internal and external risks that can disrupt your supply chain, so it's helpful to understand the difference between the two.
External Supply Chain Risks
As the name implies, these global supply chain risks come from outside of your organization. Unfortunately, that means that they are harder to predict and typically require more resources to overcome. Some of the top external supply chain risks include:
Demand Risks: Demand risks occur when you miscalculate product demand and are often the product of a lack of insight into year-over-year purchasing trends or unpredictable demand.
Supply Risks: Supply risks occur when the raw materials your business relies on aren't delivered on time or at all, thereby causing disruption to the flow of product, material, and/or parts.
Environmental Risks: Environmental risk in the supply chain is the direct result of social-economic, political, governmental, or environmental issues that affect the timing of any aspect of the supply chain.
Business Risks: Business risks occur whenever unexpected changes take place with one of the entities you depend on to keep your supply chain running smoothly — for example, the purchase or sale of a supplier company.
Internal Supply Chain Risks
This refers to any supply chain risk factors that are within your control, and that can be identified and monitored using supply chain risk assessment software, robust analytics programs, IoT capabilities, and more. Although internal supply chain risks are more manageable than external ones, they're still — to some degree — unavoidable. Here's what to look for:
Manufacturing Risks: Manufacturing risks refer to the possibility that a key component or step of your workflow could be disrupted, causing operations to go off schedule.
Business Risks: Business risks are a product of disruptions to standard personnel, management, reporting, and other essential business processes.
Planning and Control Risks: Planning and control risks are caused by inaccurate forecasting and assessments and poorly planned production and management.
Mitigation and Contingency Risks: Mitigation and contingency risks can occur if your business doesn't have a contingency plan for supply chain disruptions.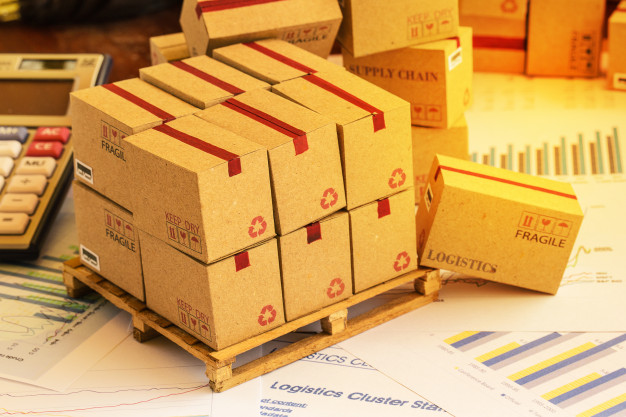 There are technologies available that provide visibility into products as they move through the supply chain, thereby enabling you to identify potential risk factors. For example, certain solutions use predictive and prescriptive analytics to transform historical data into business insights; others use APIs to pull data and status updates from third-party vendors and suppliers, as well as external data sources, to provide a holistic, real-time view of the supply chain.
Supply Chain Risk Management Strategies
In today's connected and digital world, supply chain risk mitigation can be difficult due to globalization and potential cyber interference. That said, there are measures you can take to reduce your business' exposure to risk:
Leverage the PPRR risk management model. The PPRR risk management model is a popular global supply chain risk management strategy and is used by businesses around the world. The "PPRR" stands for:

Prevention: Take precautionary measures for supply chain risk mitigation.
Preparedness: Develop and implement a contingency plan in case of an emergency.
Response: Execute on your contingency plan in order to reduce the impact of the disruptive event.
Recovery: Resume operations and get things running at normal capacity as quickly as possible.

Manage environmental risk in your supply chain. This is more important than ever given that the COVID-19 pandemic exposed gaps in global retail and manufacturing supply chains that leave them prone to disruption.
Back in December 2019, many retailers were forced to re-evaluate their vendor relationships because many of their suppliers and manufacturers were based in China, which was, at the time, the epicenter of the outbreak. With a significantly reduced workforce, retailers struggled to process and get shipments out on time, and there were questions of whether certain shipments would need to undergo quarantine before they could be delivered.
As a result, some retailers decided to move from a single-sourcing to a multi-sourcing model, which would provide them with a contingency plan should their primary supplier become unavailable. Others opted to change their business model entirely in order to adapt to drastic changes in product seasonality and viability.
Although there's no way to prevent environmental risk in your supply chain, you can plan for it. Supply chain risk assessment software enables you to take a proactive approach to risk management by providing you with greater visibility into the structure of your supply chain. With such a solution, you'll be able to identify weak points in your supply chain and receive data-driven insights into how you can strengthen them.
It's also important that you develop a contingency plan — something that's come up a few times now. Consider these strategies for improving supply chain resiliency:
Multisource – multiple sources mean multiple ways around a problem. Categorize your suppliers not just by what you're spending, but also by potential impact if there's a disruption. Search for additional suppliers that you can do business with, or work with a supplier that produces out of multiple locations.

Nearshore – look to find suppliers and distributors closer to your center of operation and/or the end point of your supply chain to reduce cycle times for product development and delivery. Regional suppliers can be more expensive, but by shortening the travel time you can also reduce potential risks.
Stress test often – mapping your supply chain network is just the first step. Comprehensive, and reoccurring, stress tests are the best way to check fhttps://www.inventorypath.com/what-should-a-b2b-buyer-expect-from-order-management-software/or vulnerabilities, some which may lie hidden deep within the supply chain.
Build buffers for inventory and capacity – this is an added expense, but smart planning can make it worthwhile. New product launches and expansions into new areas are perfect times to create buffer capacity. To reduce climate-related environmental risks, consider stockpiling products during known periods of high risk (such as hurricane season).
Invest in product and plant harmonization – the use of identical technology for different components allows greater flexibility in case of a disruption. Using the same software throughout your network, especially cloud-based architecture, reduces the inefficiency of siloed data and allows for better communication between systems. 3.Improve your cyber supply chain risk management software. For many businesses, the Internet of Things and other digital technologies play a major role in optimizing supply chain operations, but they also leave businesses exposed to cybersecurity threats, such as malware, ransomware, phishing, and hacking. Environmental risks can further compound these vulnerabilities.
To strengthen your cybersecurity defenses, try implementing the following supply chain risk management strategies:

Establish compliance standards for all third-party vendors, including manufacturers, suppliers, and distributors.
Define user roles and implement security controls to restrict who is able to access your system and what level of clearance they've given.
Perform a thorough vendor risk assessment prior to signing any contracts.
Implement data stewardship standards that define who owns certain data and what they're to do with that data.
Provide comprehensive training for all employees about cybersecurity protocols.
Implement a software solution that provides you with total visibility into your supply chain, so you can quickly identify unusual activity.
Work with vendors in your supply chain network to develop a unified disaster recovery plan to ensure business continuity.
Establish backup controls to safeguard your data backups.
Regularly update your company's anti-virus, anti-spyware, and firewall software solutions, as well as look into more advanced cybersecurity measures, such as DNS filtering and network access control.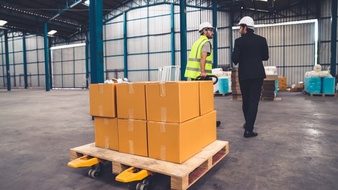 4. Looks for ways to improve supply chain visibility. More information can be beneficial, and a better understanding of all parts of your supply chain can alert you to issues before they become problems.
A greater visibility into your supplier's financial stability can assist you with selecting partners. Certain major credit rating agencies offer predictive financial stability reporting on thousands of potential suppliers in order to reduce the external business risk that comes with dealing with third-party vendors. Although this won't help you with existing vendors, it can help you develop more secure business relationships and reduce your vulnerability to supply chain risk.
Look into technology that will allow for greater product and shipment visibility so you can keep your customers updated on delivery times and/or take actions earlier to avoid costly delays and missed customer expectations. Service portals, IoT sensors on containers, automated reports on inventory levels, and more can help keep you informed and updated in real time. This is especially vital during the "last mile" of delivery, where 3rd party services can take over and you can lose insight over that stretch of the customer journey experience.
5.Track the right freight carrier metrics. Manufacturers need to achieve dependable delivery to clients to build their reputation, while retailers rely on merchandise arriving at the right place at the right time in order to make selling windows. Regardless of where you are in the supply chain, it's important that you partner with a freight carrier that can deliver consistent results. Unfortunately, not every carrier is up to the challenge, and even a single late delivery can disrupt your entire supply chain. When evaluating new freight carriers — or even re-evaluating your current freight carrier — be sure to consider the following metrics to support supply chain risk management:
Transit Time: This refers to the number of hours or days it takes for a shipment to arrive at the customer's location after leaving your facility.
Number of Stops & Average Stop Time: The more stops a freight carrier takes in route to delivering a shipment, the longer it will take your product to reach your customer. Even if a route only includes a few stops, a long average stop time could still jeopardize on-time delivery and disrupt your supply chain.

To conclude with, supply chain management gives business competitiveness an advantage in the marketplace and helps to reduce the risk associated with acquiring the raw materials and delivering the products and services. Implementing a supply chain management system, every company and business can reduce waste and overhead costs as well as the shipping delay in scientific ways.