To make your Google My Business profile work for you, you have got to optimize it. Google My Business is one among the most powerful SEO local strategies to rank higher in local results.
Google My Business account allows you to show up in search results when finding you online. It's free, which makes it a useful marketing tool for small and massive businesses.
Having Google My Business listing and some posts don't guarantee that your business will rank well on Google, you have to keep it up to date. However, if your profile is active and optimized, with regular Post publications, the Google ranking algorithm makes you stand in a higher position.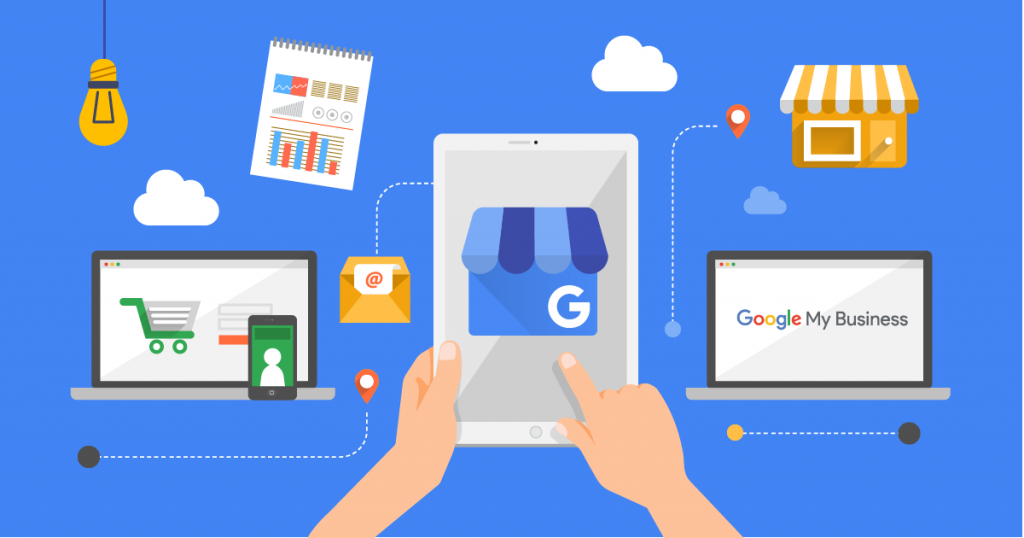 Types of Google My Business posts?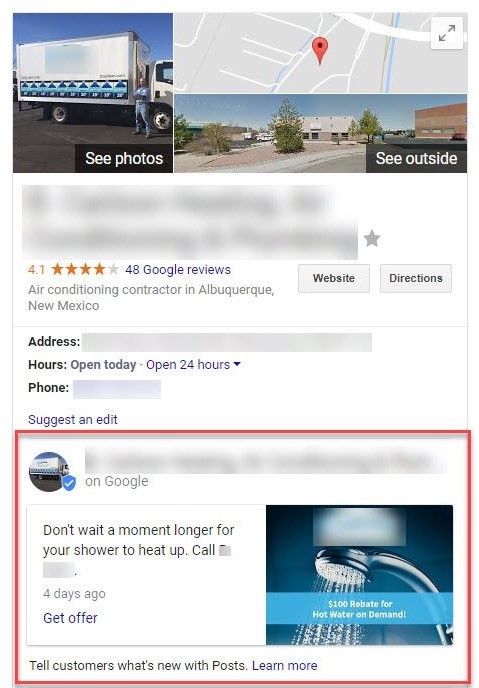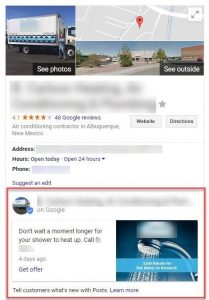 Share events, products, and services directly in Google Search and Google Maps with Google Posts, created through Google My Business. Google Posts are small cards that appear within the knowledge graph in Google Search Engine Result Pages (SERPs) when users search for your business.
These cards are great for promoting timely content to customers at the right time and are managed through an intuitive interface inside of Google My Business and can be added for each business location.
Different Posts for Different Business Peoples:
Events such as a Live Sport, DJ events
Offers/specials such as sales discounts and coupons offers
Product updates such as new stock arrival
Announcements such as "Shop Closed due to COVID-19 " or "Special guests this week!"
A different way to create Google my business Posts
Step 1: Login into your Google My Business account
There are three ways to access your Google My Business Post:
Go to your Google My Business account, and on the left side menu, you have the POST option and get a popup like following Add events.

Search for your business, and you will see the box where you can post from there without going to your main Google My Business account.

Using MyBusiness Complete solution for Google My Business tool, you can plan your content in the calendar and program your Post for publications. You can post on multiple locations of business at a single point.
Step 2: How to add attractive information for your post
Select your post type.

Add a title, description, photos/videos and CTA.

Preview your post.
There are some requirements you must know when creating posts on GMB.
Description: You will get 1500 characters as per Google but google SERP's only shows 80 character's on search results.

Photos: Min: 400 X 300 Pixels & Size :- 10 KB and Max: 10,000 X 10,000 Pixels & Size :- 25 MB

Videos: Min: 0-5 Sec and Max: 30 Sec.
You can also add a call to action button, for example, " More information", " Book Now " or "Register for more details" it will boost your interactions with customers.
How long do Google Posts last?
Google will remove your published post after seven days, so you need to keep updating them where event posts will terminate after the event date.
Structure of Google My Business (GMB) post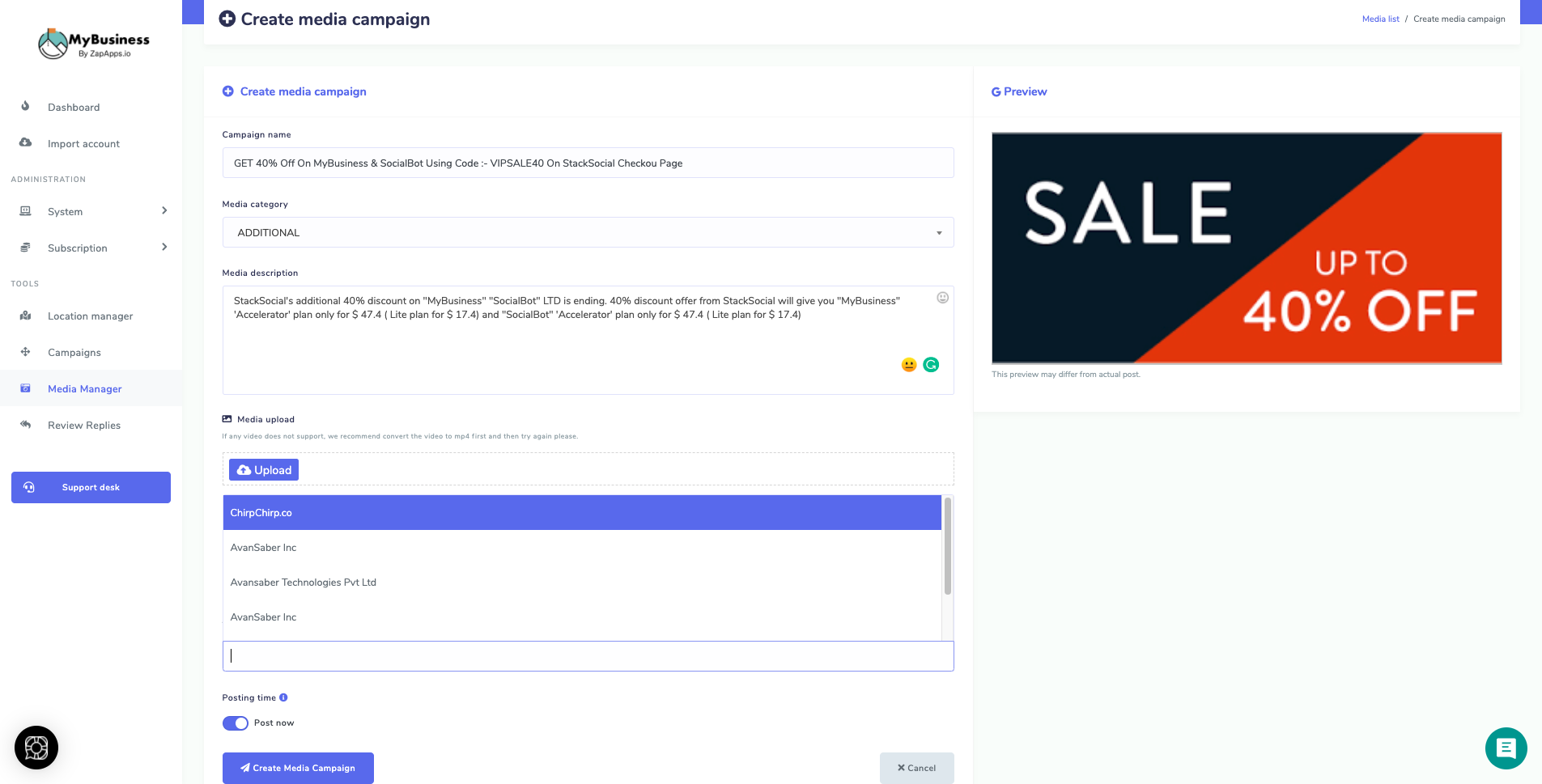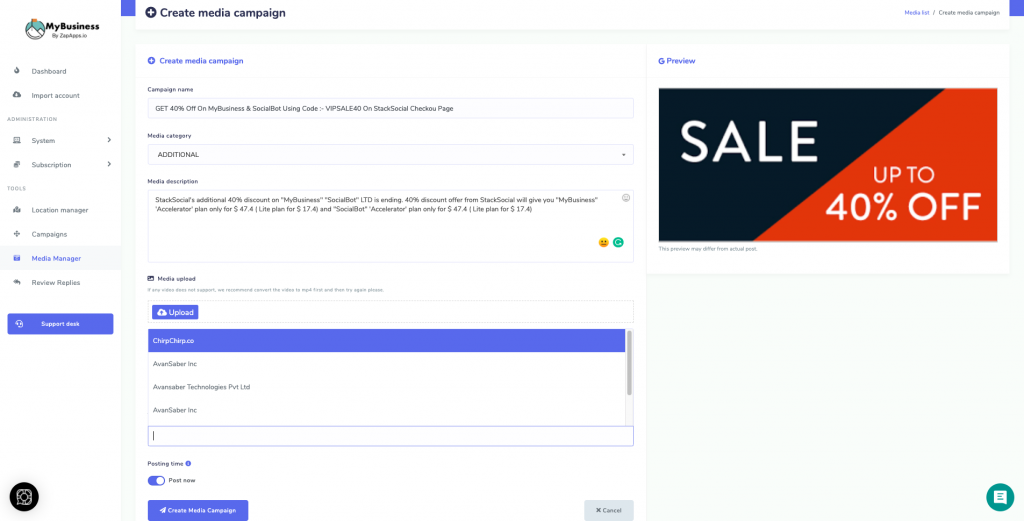 Add a title that can attract more visitors.

Add description which can explain about your Post make it short and straightforward as we know 80 character google will show on search result where user once open Post then he can see 1500 characters.

Use images that can suitable for your Post, and images can be informative for more attraction.

Add Call To Action (CTA) that can encourage your visitors to contact you.

CTA examples:-

"Book Online"

"Get Free"

"Call Now"
 Google My Business posts insights and data
Google My Business insights give you a fair amount of use to fill data, which is easy to understand and readable.

You can do analytics and data-driven decisions on posts or make them more correct by checking insight data.

You can gather information about views and clicks and choose to see these insights for the last 7 or 28 days.
Advantages of Google My Business
It helps you to broadcast your business. All posts share on Google, and everyone can see them.

Your Google My Business listing helps you rank better in the most popular search engine globally.

It improves your visibility. Your listing quickly reached to customers on the web, and you will get a broader audience that will see your business and posts.
Some more useful tips for your google my business posts  
You have 58 characters for your title to try to be straightforward and easy to understand by users.

The right keywords in description and title so that google SEO will help you to boost your Posts.

Use proper wording that guides a user to understand what post it is to hit the CTA option.

User-friendly language while making posts. It may feel you talking directly with customers.
Manage your Google My Business Posts
Make your GMB more comfortable. MyBusiness features will help you out. It has a simple interface and easy integration process with the ability to handle single, multiple Google My Business account and locations.

If you have multiple location businesses, and you need to manage multiple accounts, you need a perfect solution. In this situation, MyBusiness can handle one or many stores and locations at the same time.

MyBusiness can do scheduling posts on single as well as multiple locations; also, you can manage your reviews and improve your ranking. Keep an eye on all account analytics using MyBusiness it will help you to make the post better.

You can interact with your customers using the Question and Answer feature. Also, MyBusiness saves time and helps you to increase your growth in Business.