The manufacturing industry massively contributes to every sort of business. It is an indispensable aspect of every enterprise. Keeping in mind the current wave of startups and entrepreneurship, a good inventory management tool is essential for any healthy business; be it big or small.
The inventory management software helps to manage the daily inventory and other business needs. Since the advent of the present century, there has been a continuous meteoric transition in the manufacturing industry due to the exponential growth of technology.
Every inventory planning is executed maintaining the Industry 4.0 standards. Industry 4.0 is a trend word for the business practices of every industry. This includes using IoT and M2M. The automation provided by this technology has made it popular amongst many business entities.
Let's know more about inventory management.
Inventory management refers to the process of ordering, storing and using a company's inventory. This includes the management of raw materials, components and finished products, as well as warehousing and processing such items.
What is Inventory Management Software?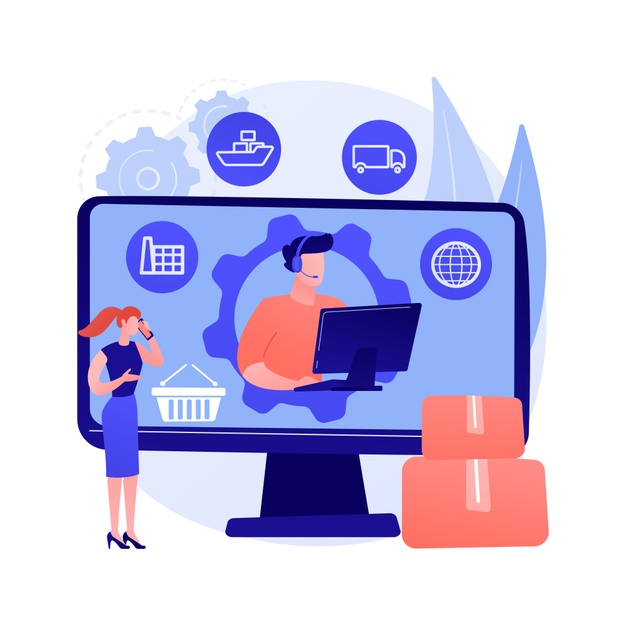 Inventory management is one of the critical parts of production and manufacturing. Let's state it clearly that this software is used to assist business plans, manage manufacturing, sales activities, and production.
With automation, it can easily organize and keep track of every method and step – from raw materials to the delivery of the product, you will be able to keep track of all activities in real time.
The perfect usage of the inventory management system will help you to maintain the correct stock levels and you will be able to avoid the excess expenditure of any sort. Not just you, but your customers too will be satisfied with the perfect management of production and the subsequent processes . This software inter-connects management with all other departments of an organization for smooth execution of each and every operation.
Why Choose Cloud Inventory Management?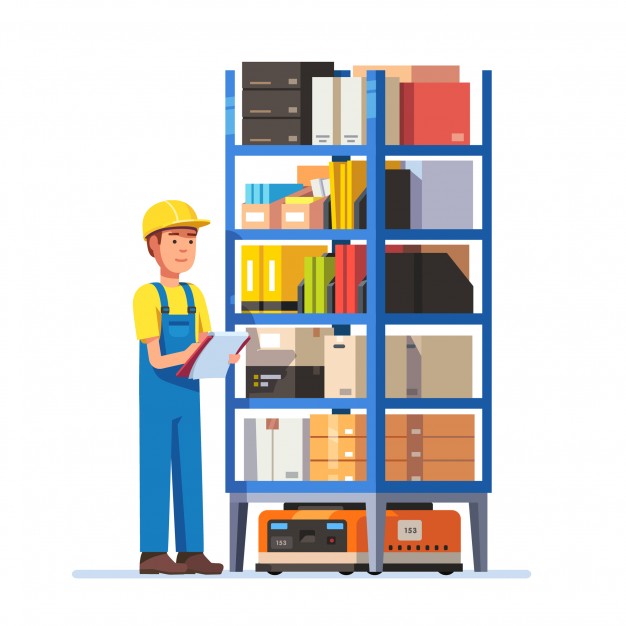 The online warehouse management system depends upon traditional methods of spreadsheet implementation and cardex to manage the stock levels and the products, hence lack the actual prediction.
This is where cloud inventory management comes in. With this software, you can wave goodbye to the manual methods of inventory management, by offering them the actual prediction of requirement, production and stock levels. This will even provide you with product location details.
This program even offers you 24X7 access to important inventory information wherever you need it. You can execute proper demand planning with this software as it is automated and analyzes the product information. Your financial management too will improve by using the cloud inventory app. To get a better understanding as to why you should be choosing this software you can go through the following points –
Accounting –
You are provided with transparency into the performance of your business. You are able to track the cash flow, profit or loss, balance sheet, real-time. You get better at understanding the profit margins of your business.
Stock –
From managing the inventory, serial number tracking, and stock movements you are on track with all of these. You can completely avoid stock-outs and manage stock levels.
Planning Production –
It adapts and reschedules your orders by dragging and dropping the orders that are produced and their activities within the calendar.
Team –
Your employees, teammates, and workers have a simpler environment to work in. They are able to track the tasks on their desktop, laptop, or mobile devices. The need and availability of the stock is showcased in real-time according to the human resources and shop-floor reporting.
Purchasing –
With just a single click the software enables you to operate the raises and purchases of the pre-filled obtaining orders. The accounting has 100 percent accuracy hence it becomes easier for you to manage the supply chain.
What Are The Types of Online Warehouse Management Systems?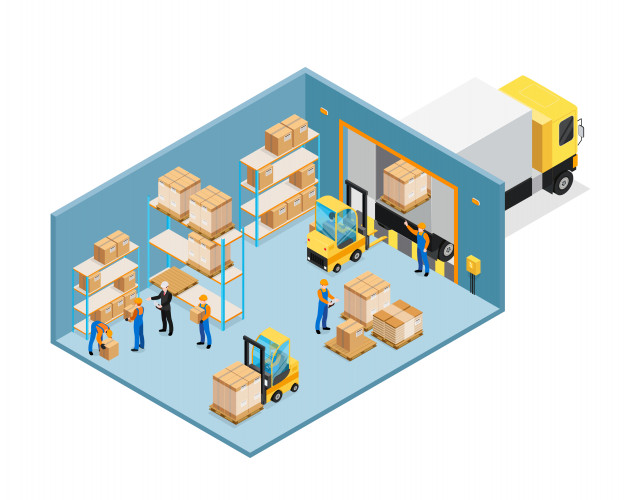 Every business has various products that they manufacture and sell. Hence, they have different inventory needs or unique inventory needs.
But, all the inventory apps can adapt to the different inventory needs of the business. Check out the different inventory type –
Materials Requirement Planning
Materials Requirement Planning or MRP is frequently used for items massively commodified and for process manufacturing. This method is based on the perfect sales forecast so the inventory is ordered assuredly relied upon the knowledge of when and how the finished items will be produced. The main components and raw materials are restocked according to the sales prediction.
Just in Time
The Just-in-Time (JIT) is a mode of production that offers huge advantages to many businesses. In this process where you only purchase and hold the amount you need for a small time of production. This enables businesses to save a huge amount of money. It holds costs and even improves the cash flow. It is one of the best inventory management systems. This method depends on some particular production cycles and rates.
ABC Analysis
Many businesses face too many complexities in their inventory system. Not just the product, there are complexities of a wide range of costs ranging from small amounts to millions. This makes it hard for business units to rely upon simple inventory methods.
Commodities are normally divided into three main categories, that includes, a low value or high quantity, moderate value or moderate quantity and high value or low quantity.
You can understand by now that software Inventory management helps, not just to manage the products of a business from its manufacturing to the delivery, but it also adds to multiple other advantages. There is not just one but multiple other benefits this software has in store for your business. It improves the employees' efficiency, scalability, customer satisfaction, data analysis, integrated data, and saves money. The cloud inventory management apps are not only effective but are extremely affordable. If you are thinking of getting this software for your business it is better not to waste a single moment. Indulge in the app!