Getting information in real-time has become one of the pre-requisites to keep business flourishing and also to safeguard it from any potential disaster. Real-time information is critical in your supply chain as well. Bringing more on-time inventory management reports helps in managing inventory, re-ordering products, and avoiding over-stocking or stock-outs. Nowadays, it is recommended to deploy a good real-time inventory management software that gives data for every sale and purchase.
What is Real-time Inventory Management? 
Real-time inventory management is an automated process of recording sales and purchases immediately through the use of software. It gives you a complete picture of the status of your inventory, its happenings and helps the management to react quickly to supply chain needs. Real-time inventory management is just another term for perpetual inventory management. Instead of periodically updating inventory at pre-determined intervals (usually through manual counts), you get up-to-the-minute status of every aspect of your inventory – in a live manner.  
What is Real-time Inventory Sync and Tracking? 
Real-time Inventory Sync – As soon as the customer places an order for a product, the product should be debited from the stock. Similarly, an item should be added in stock as soon as it is purchased from the supplier or manufactured.  
Real-time Inventory Tracking – Apart from immediate sync of stock levels, real-time inventory management also extends to tracking the inventory. Track your product in all the stages of its movement – when it enters the stock until it reaches the customer. The use of barcodes, Radio Frequency Identification (RFID) tags, or Quick Response (QR) code enable automated systems to scan and track each product in real-time.  
How Real-time Inventory Management works?
In the case of brick-and-mortar companies selling products face-to-face to its customers, Point of Sale (POS) systems provide the technology that enables real-time updates for product sales. 
However, companies that sell online are required to integrate their online sales channels with their inventory management software in order to record sales. The supplementary use of RFID technologies or bar code systems results in the quick and effective recording of new receipts and sales. 
The best way to get control of your inventory is to use software that gives you real-time inventory management capabilities. Manually tracking every individual item is getting impossible now. Every business needs a good inventory management software to start with.  
Which is the Best Inventory Management Software for you? 
ZapERP is one of the best inventory management software that works for both small and large businesses. It facilitates in delivering the most up-to-date inventory figures.   
With ZapERP, get insights into every aspect of your product in real-time. Every time you buy, sell, add or transfer inventory, the information will be pushed automatically to all your sales channels where the product is listed. This helps to track your exact stock situation in real-time i.e., total stock available, what's been committed to whom, what is due to arrive or pending from vendor.
Easily identify and track your inventory across multiple retail stores and warehouses using ZapERP's Barcoding & Tagging. Check real-time updates when shipments come in, where raw materials are located, and when your products have shipped. Audit stock history to know how your inventory levels changed over time. The data syncs with all other modules in the inventory system to increase productivity and collaboration among teams working from different places. 
ZapERP – #1 Fully-Featured Inventory Management Solution for Your Business
Start a Free Trial or Request a Demo
Try ZapERP free for 14 days, no credit card required.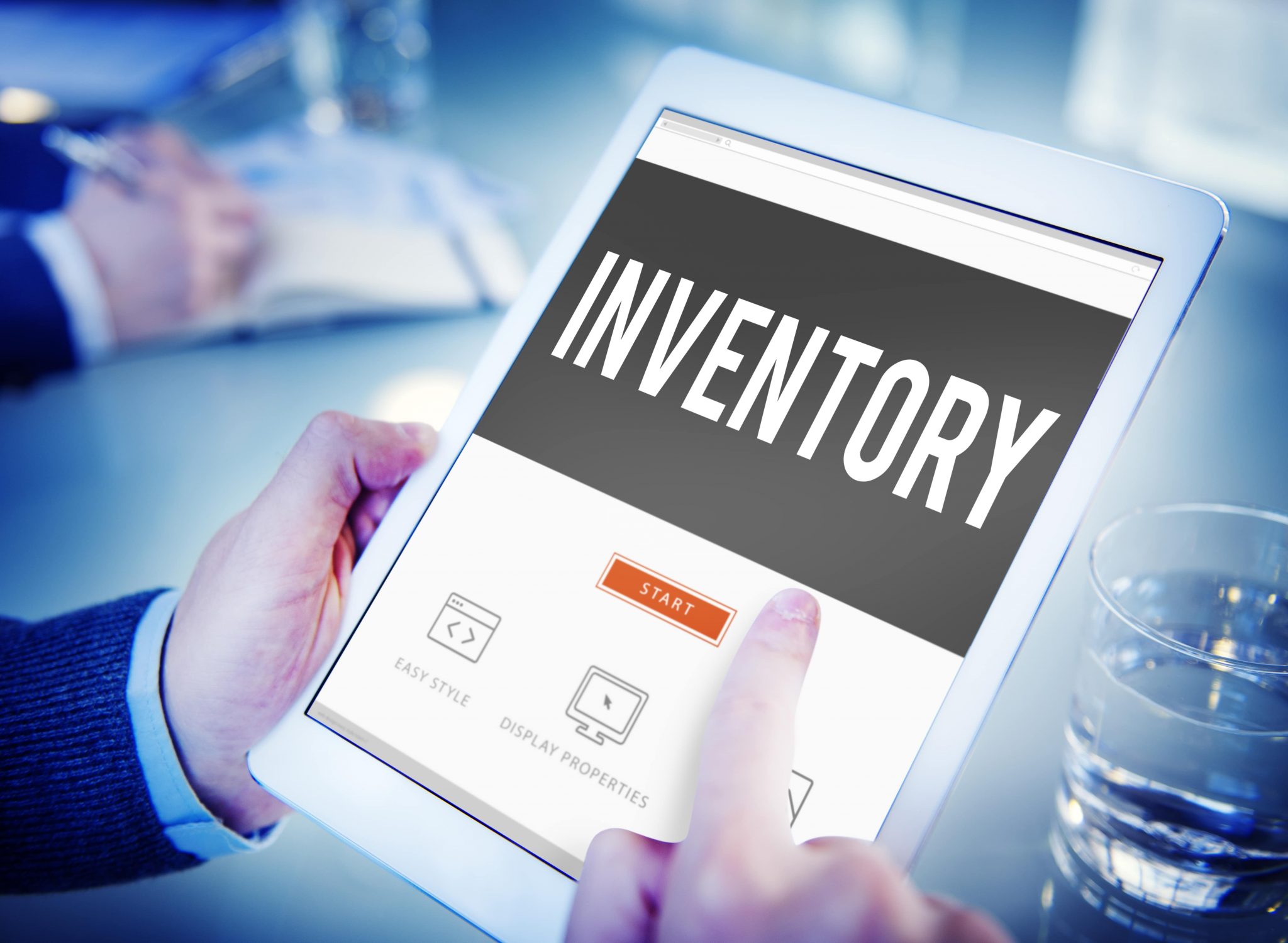 What are the Benefits of Real-time Inventory Management with ZapERP?
The inventory management software like ZapERP provides real-time analytics and have the power to radically change the face of how inventory and business are conducted. Listed below are some of the benefits of using ZapERP for real-time inventory management. 
1) It eliminates the risk of low inventory levels – When customers place an order for a product, they expect delivery in the shortest time possible, along with proper availability of the product. An automated system would alert the management to reducing inventory levels and indicate re-stocking. This step will help the business in retaining customers and maintain optimum inventory levels. 
2) Anytime, Anywhere – The option of cloud-based inventory management lets the user access the inventory data anywhere and at any time. Cloud access even comes with security that protects sensitive data from misuse and theft. Cloud-based systems come with real-time updates of every sale or purchase, thereby helping the management track the high and low sellers. It eliminates the alternate cyclic counting method. 
3) Reduces cost & time – Maintaining inventory and conducting periodical checks is an expensive course of action. Manual errors, misappropriation, and negligence are also quite common. However, an automated system will put an end to all these practices, and at the same time, it will reduce the cost involved in employing manual labour. Real-time updates enable quicker action and save the amount of time needed to assess the actual levels of inventory.
4) Knowledge – Real-time inventory system not only helps in tracking the stock levels, but it also helps the management in knowing the sales and purchase patterns. You can find out the most popular products, the slow-moving products, the frequency of stocking and so on. These reports will provide the businesses with rich insights enabling the managers to take the right course of action to maintain profitability. 
5) Add-ons – Other than the above-listed benefits, the inventory management software also comes with various add-ons like accounting integrations, customer relationship management, cloud-based apps, integration with third-party apps, and so on. These integrations and add-ons are quite useful in today's modern world.  
What do you expect from your real-time inventory management system?
Once you decide that a real-time inventory management system is important for your business, you need to rule out a few things to get started. Listed below are the features you can expect from your real-time inventory management system.
Not every inventory software offers real-time tracking – some are designed specifically for periodic inventory management. You need to understand the difference between the two. Read 7 Difference Between Perpetual and Periodic Inventory System
If you are tracking inventory across multiple locations, opt for a cloud-based inventory software. With cloud-based software, you can access and update your inventory tracking from anywhere.
Your inventory management system should let you connect with barcode scanners and RFID scanners to record events as they happen. Instead of manually entering each item into your software, you can simply scan it using a scanner.

Just take care to perform proper maintenance on your hardware when needed. If your RFID reader or scanner isn't working properly, it can result in a series of confusions about stock quantity among the warehouses.

Your employees should also be properly trained on how to use the scanners and other hardware. Small negligence on the part of your employee could wreak havoc throughout the rest of your system.

Cost Factor – Worrying about the cost? With ZapERP, we assure your investment in an efficient real-time inventory management system pays you back through efficient cost savings, better customer satisfaction, and improved sales.
Bottom Line 
Ensuring you have adequate inventory is the best practice for any e-commerce retailer. Keeping track of inventory in real-time is important to keep your customers happy – all while avoiding excess inventory and stock-outs situation. An efficient inventory management system can make your business or break your business. You need to be very careful in deciding what's best for you.  
With ZapERP, get accurate real-time stock levels and ensure your system is as up-to-date as possible. Track your shipments, inter-warehouse movements, and current inventory levels – all in real-time.  
ZapERP specializes in all aspects of monitoring and tracking and has the necessary software to bring your company from periodic to real-time.
Stay on top of your inventory with ZapERP. Try for Free!
——————————————————————————————————-
To know more about ZapERP's expertise in real-time management of inventory, please drop in an email now or feel free to comment! 
Related: Does your small business need real-time inventory management?