ZapApps updates provide information on the features, bug fixes, and improvements in each release. This article includes updates released from the past week for the ZapERP inventory software.
Check out the previous updates:
1. Create Invoice directly from Package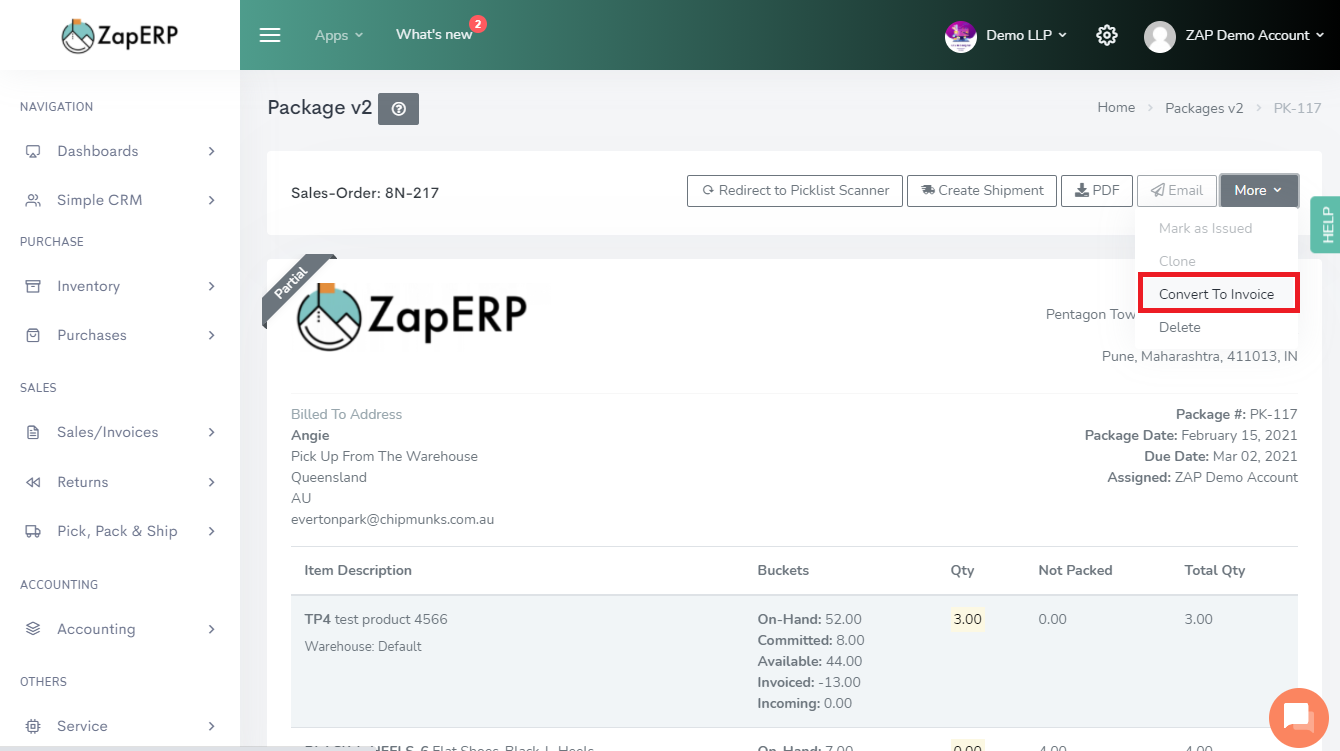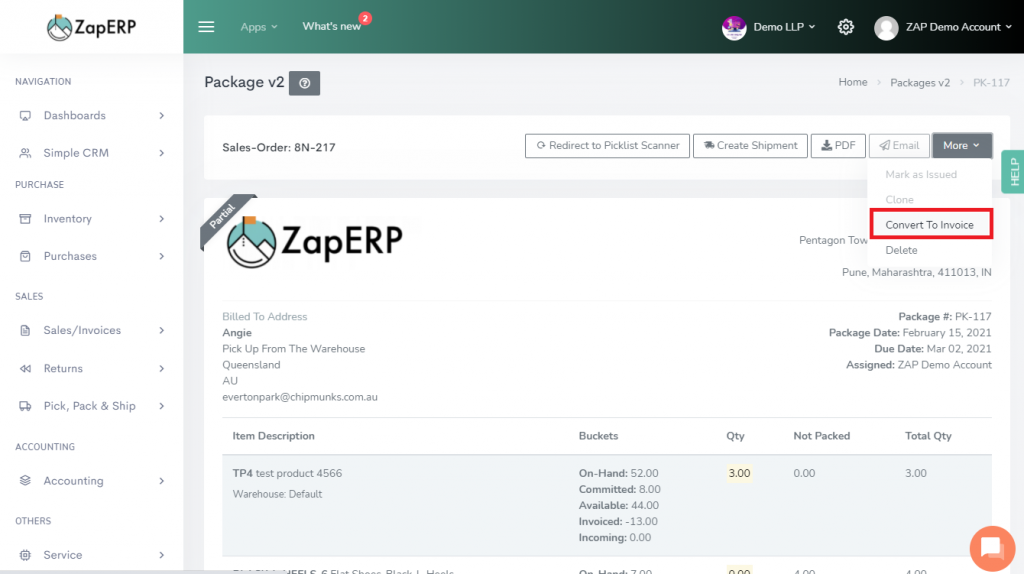 Now you can create Invoices directly from packages, this will allow users to create partial invoices to the partial packages and create partial shipments.
2. Sales Report Improved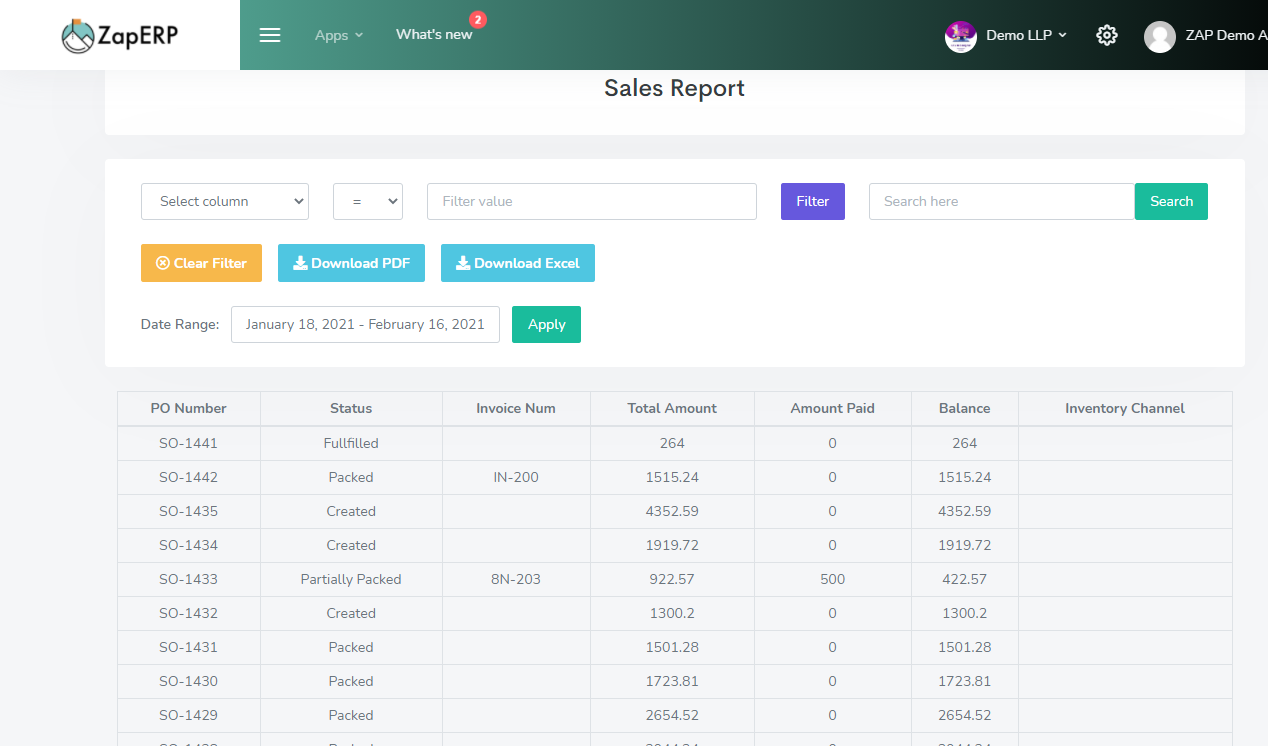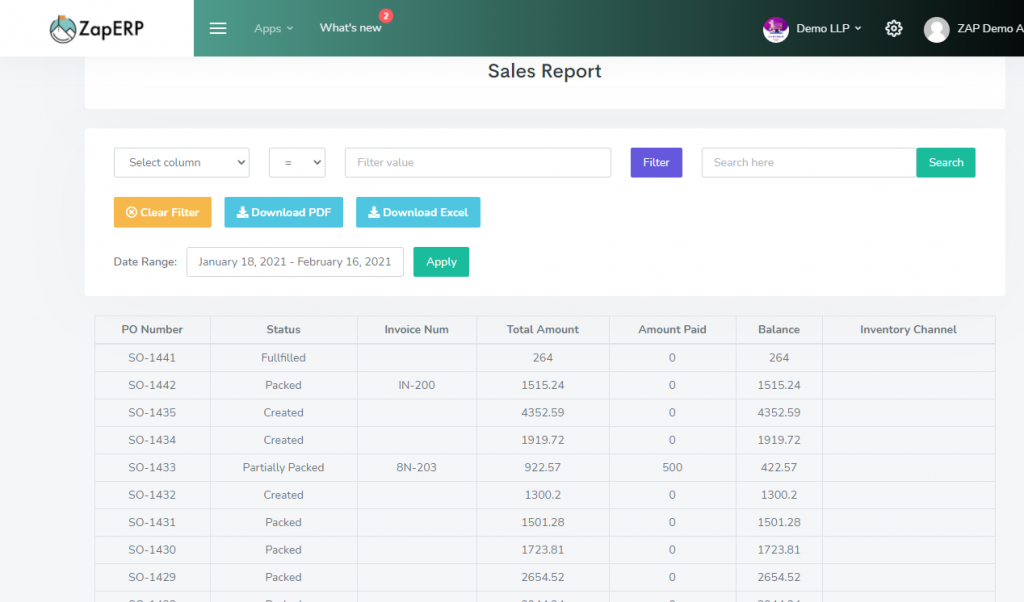 Get a detailed report for all your sales orders, filter orders by the sales channel, and status as created, packed, paid and fulfilled.
3. New PDF template added