ZapApps updates provide information on the features, bug fixes, and improvements in each release. This article includes updates released from the past week for the ZapERP inventory software.
Check out the previous updates: ZapERP Updates 1.9.1
1. Quantity with Zero Decimal

Now you can have Zero decimal places for all your product quantities. You can select the decimals in Configuration > Company > Other Settings.
2. Shopify Improvements


Mark Fulfillment check: User needs to enable the Mark Fulfillment check in the Shopify ZapERP Setting so that when you fulfill the order in ZapERP, it also gets fulfilled in Shopify.
Sync Vendors to Shopify: Now, ZapERP pulls the vendor from Shopify and pushes the assigned vendors in ZapERP to Shopify.
Sync Product weight: ZapERP pulls and pushes the product's weights with their units.
3. Option to Close Purchase Order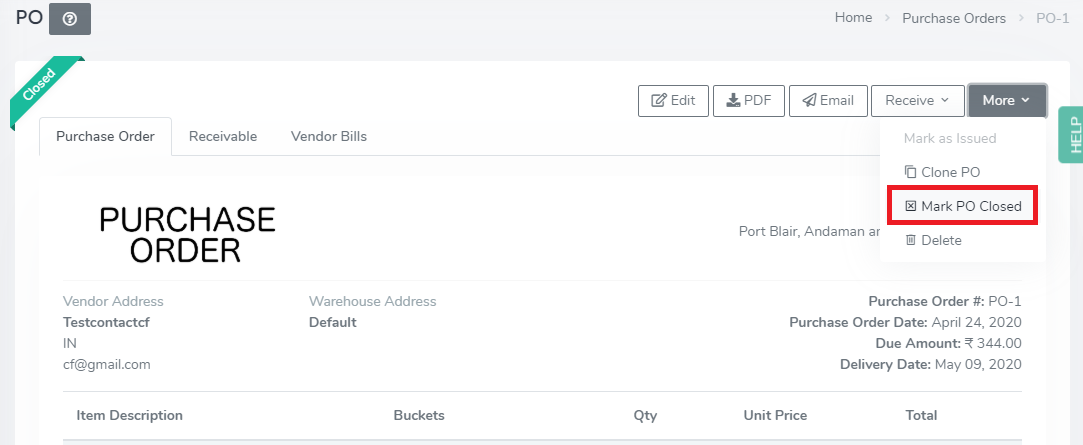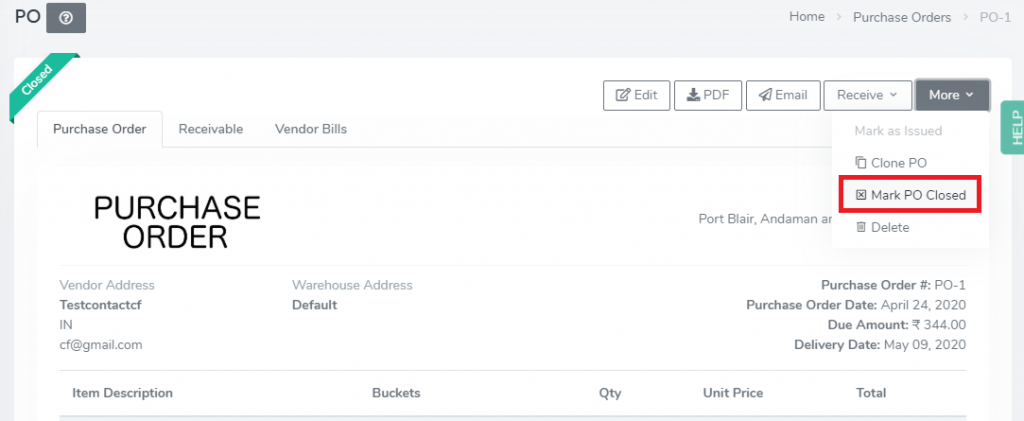 Now user can Close the Purchase Order in the "More option" when you view the purchase order. When you receive the items and the Bill is created user can close the Purchase Order so that the purchase process will be completed, and it will be reflected in your revenue charts.
4. Get Webhook notifications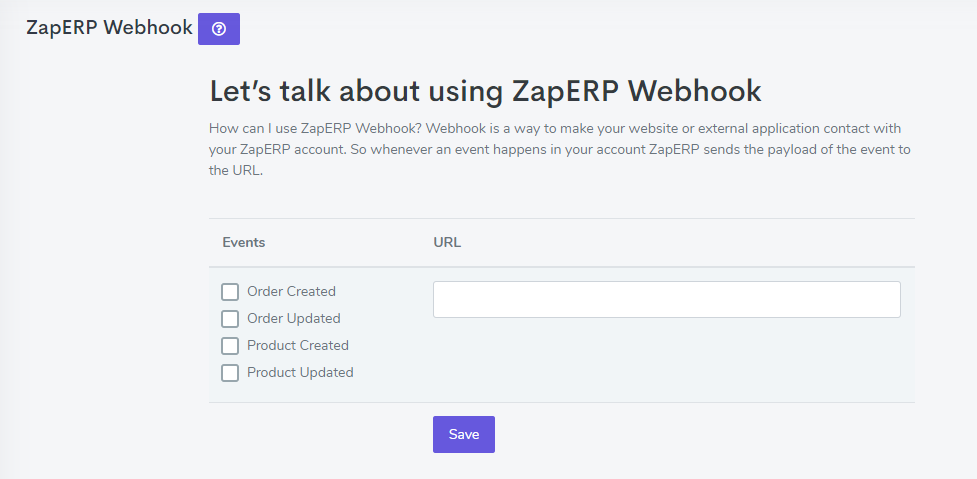 User can generate webhooks for order create and update, and product create and update. So when you create or update any order or product ZapERP sends the payload of the event to the URL. To access the Web-hooks go to Apps > Webhooks.
5. UI Improvements on the Inventory Screen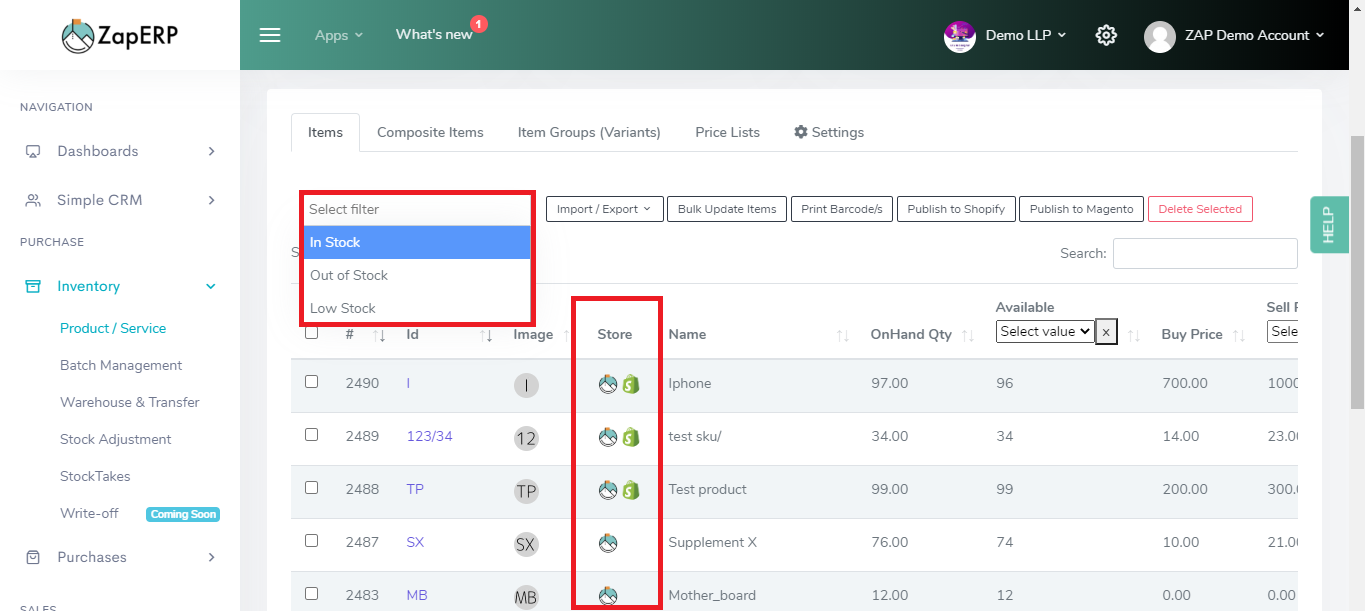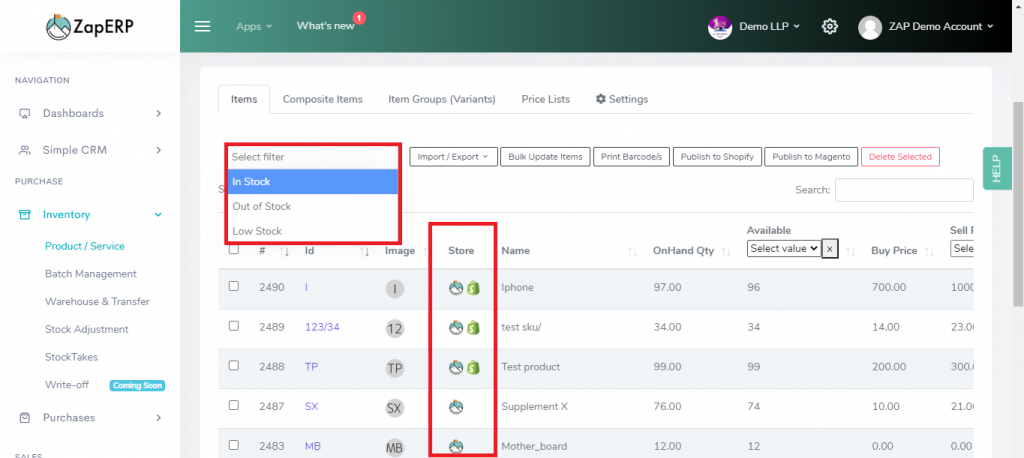 The Store Column in the Inventory table shows what all Sales Channels the products in Synced.

You can now filter all the items in 3 sections:
In Stock: Products with a quantity higher than Minimum Stock Limit.
Out of Stock: Quantity is zero or less than 0.
Low in Stick: Quantity is below the Minimum Stock Limit.
6. Improvements in Inventory Import using CSV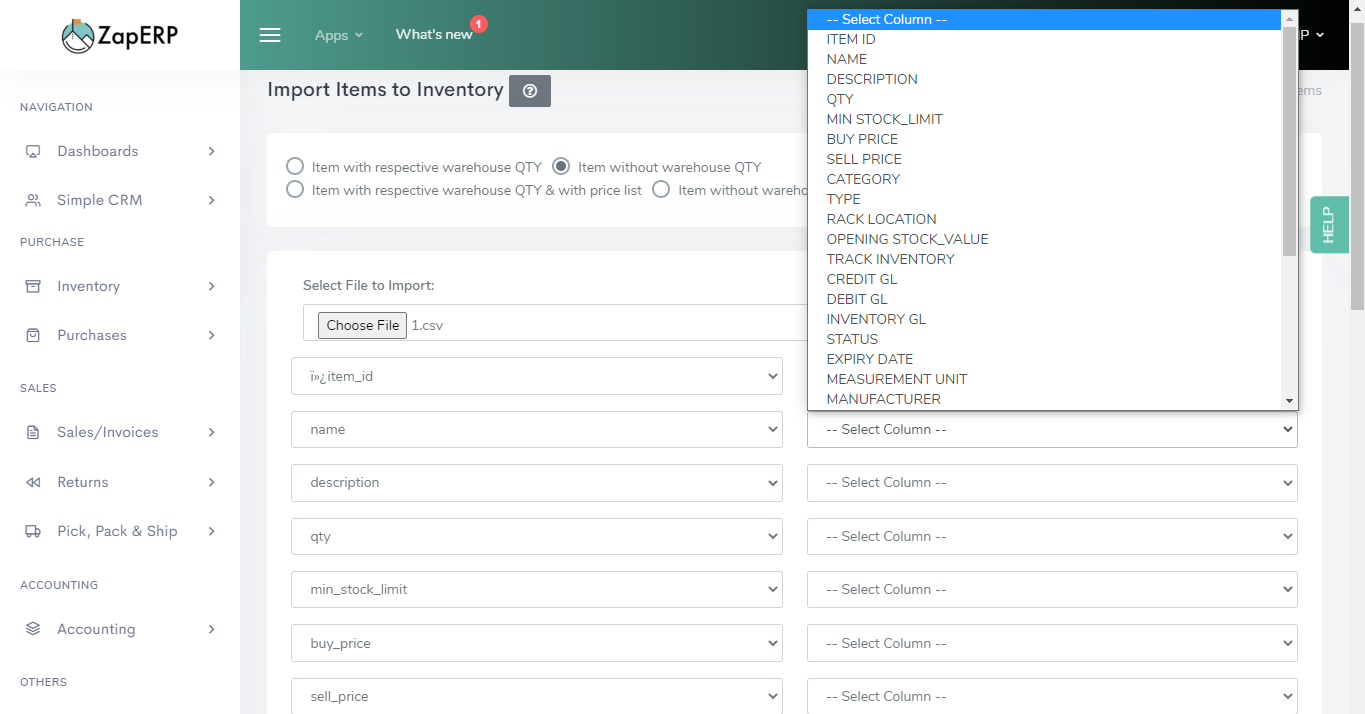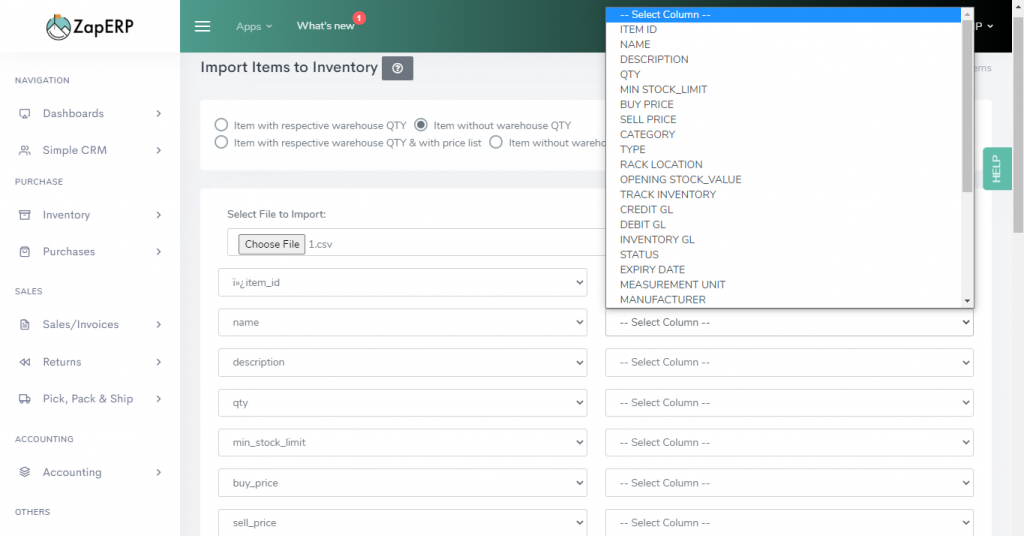 We have improved the Inventory Import functionality. Import 2000 items by adding your product data in the sample CSV file and importing it. You need to map the left columns from the imported file to the fields in the right column, like map the item name to NAME, quantity to QTY, etc.
7. BigCommerce Update
ZapERP app in BigCommerce is under review, the app will be published in the early next week.