Any plans of starting an eCommerce business with no warehouse and still wanting to make a profit out of it?
The only answer to that would be the drop-shipping model!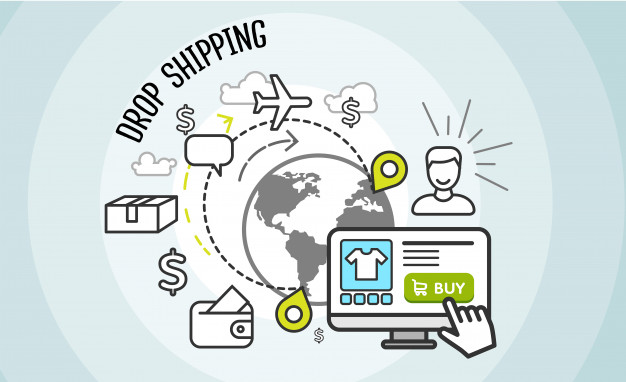 The entire idea of the dropshipping business doesn't always turn out to be right for every entrepreneur. There are other transactions of goods that take place between dropshipping and traditional wholesaling.
In this blog, we will look at some of the significant Pros and Cons of the dropshipping method so that you are able to make the right choice for your business.
Dropshipping is the method of retail fulfilment, which sells products without managing your own inventory. The idea is to connect with the dropshipping suppliers and sell the products online. The customers get to have a look at the products they want to order on the website, after which you order the product from the suppliers and it's then, their responsibility to fulfil the order.
Dropshipping to be more precise is a business model that allows you to sell and ship products that you don't own. In this case, your suppliers are wholesalers or the manufacturer who produce the goods, as well as warehouse them and ship them to the customers for you.
The dropshipping method follows a simple method of shipping the products, of just three simple steps:
You receive an Order
You forward the order to the supplier
Your suppliers fulfills the order
Dropshipping is one of the easiest methods, which has ample benefits and also has many drawbacks at the same time.
Understanding the Pros and the Cons of Dropshipping
Many people are of the opinion that adopting a new process like dropshipping will solve their problem. But dropshipping has its own set of problems, but with that, it solves many problems for the retailers and the wholesalers.
Pros or Advantages of Dropshipping Process
1. It reduces the risk of going into debt: Stocking goods in the warehouse requires a lot of capital. But by using the dropshipping method, one can eliminate the risk of going into debt by starting your own business. Dropping prevents you from purchasing an expensive inventory. You can even start your own dropshipping business with zero inventory and immediately start earning.
2. It has a very low cost of inventory: Having a warehouse is expensive and what makes it more expensive is the cost of inventory. Sometimes there are chances of ending up with obsolete inventory- that will make you reduce your stock, ultimately leading to too little inventory, leading to stockouts and lost revenues. But dropshipping allows you to avoid these issues and focuses on growing your customer base and building your brand.
3. It has a low order fulfilment cost: The process of order fulfilment requires you to warehouse, organize, track, label, pick and pack, and ship your stocks. But, it is the responsibility of a third party to take care of the products, and the dropshipping system. Your role is to make sure that they get your customer orders and the rest of it is completely handled by them.
4. It tests more products with less risk and also sells them: Dropshipping allows you to update your inventory quickly, easily and cheaply without the constraints of a physical inventory and the cost associated with it.
Dropshipping lets you offer products to your customers, that are doing well for another retailer eleven without even waiting for them to arrive in your warehouse
It lets you test new items without the risk of carrying obsolete inventory.
Cons or Disadvantages of Dropshipping Process:
Less control over order fulfillment and lead times: It's true that in the process of dropshipping, the warehouse cost is very less, or not at all there. But sometimes, it might happen that you will have to pay for the dissatisfied customers. The responsibility for managing and shipping your stock belongs to the manufacturers and the wholesalers you do business with. But if they fail to fulfill the customer demand on time, the customers reach out to you with complaints and automatically start purchasing from your competitors.
Working with high-quality partners can make your dropshipping business a little comfortable in this case!
2. You have to rely upon your supplier's inventory: Offering new products immediately and stop selling slow-moving products is a big advantage in the process of dropshipping. But what is not an advantage is, running out of stock, the minute your supplier runs out of stock. In the dropshipping method, you DON'T have control over your supplier's inventory. This clearly leads to losing customers.
3. Lesser profits: The hidden cost of dropshipping is the lack of bulk pricing. For each item you sell, you will likely pay more as compared to paying less for a large inventory of items- which leads to lesser profits. The only way to earn a lot of money in dropshipping is by selling more products than you would have if you warehouse or owned.
4. Bad customer service: Just know, that if your supplier delivers products late, damages them, and delivers the wrong items, the customers are sure to inform you about this to nobody else, other than You! This is an important pointer, that has already been mentioned in the order fulfilment category, but it is a bigger issue than it has been mentioned. There's no space for maintaining a personal touch with the customers in the process of dropshipping. You can't solve the customer issue without overseeing the inventory yourself. You will have to deal with the suppliers if a problem arises while delivering the products to the clients.
Being the middleman between your suppliers and the customers can lead to issues with your suppliers who might take a lot of time to fulfil your orders. This also sometimes leads to losing good customers who will not wait for the problem to be resolved.
Conclusion: The idea of dropshipping is very interesting if you can make it easier in your own way!
One of the disadvantages of dropshipping is not being in control of the inventory that you're selling-leading to potential stockouts. But, in this case, you can use a cloud-based inventory management system like ZapERP Inventory Management and Software. ZapERP inventory management and software integrates with your supplier's software so that both of you know how much inventory is in stock at a time.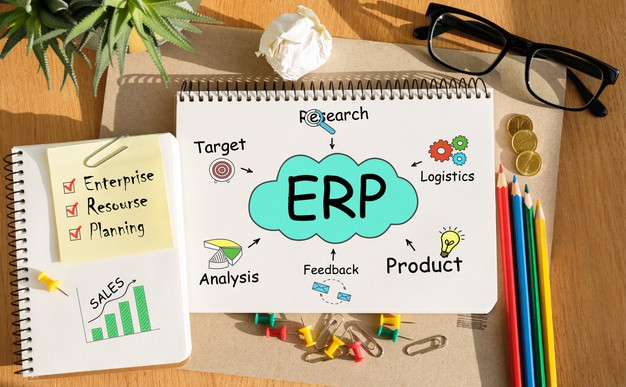 The help that you get from integrating your supplier software with your inventory management software is that your drop shipper synchronizes your marketing and sales campaigns with your suppliers' stock.
So in case, a customer makes a sale, it will automatically update the amount of inventory in your supplier's warehouse.
If you want to minimize some of the issues with dropshipping and make it more worthwhile, then you need an inventory management system that tracks your stock levels in real-time.