The augmented analytics present a practical use of a wide range of data processing techniques, just like data mining, statistical analysis, statistical modelling as well as machine learning, which is engaged in analyzing a broad range of historical data, to improve the methods of data analysis. It can be achieved by applying very complex algorithms to the data, in order to understand the customer behaviour, start understanding the trends and the anomalies, so that the business so that business acts on the basis of insight. 
While in this process, the technology, 'increases' how business is using the data for further analysis in the business intelligence apps, by using a platform like Adversity, which is an intelligent analytics platform.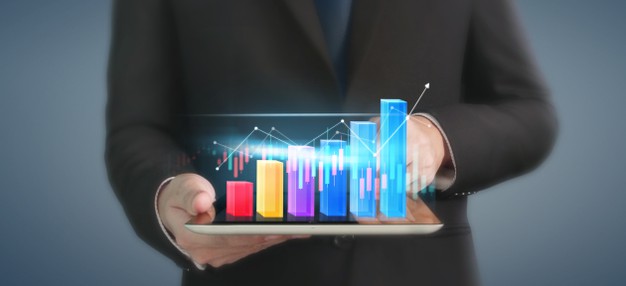 One of the world's leading research and advisory companies Gartner explains the role of augmenting analysis as,
'Augmented analytics automates finding and surfacing the most important insights or changes in the business, to optimize decision making. It does this in a fraction of the time compared to manual approaches". It is because of the level of automation and process acceleration that makes augments analytics an important process in the field of inventory also.
It is very rightly said that inventory management is a challenge for both the manufacturer and the distributor. Every supply chain management issue that causes, has its own repercussion For example excess inventory causes a decrease in the product turnover and a loss of profit while automatically stock-out and causes backorder, unhappy customers, and lots of sales.
Optimizing the inventory management system is a challenge for both the manufacturer and the distributor. All the supply management issues can have their own repercussion, for example, excess inventory causes a decrease in product turnover and loss of profits, while stock-outs can cause backorder, unhappy customers, and lost sales.
Optimizing the inventory to ensure that the right product is available in the right quantities at the right time at the right locations, helps to meet the supply-demand as well as the requirement of the people. It also optimizes its inventory, which can reduce the stock level and subsequently avoid associated carrying costs and obsolescence write-downs.
The other use of performance, analytics is that it plays a key role in the inventory management and optimization processes by helping manufacturers and distributors better determine their target and if there are any upstream or downstream issues that need to be addressed.
Let's understand two key areas for which analytics has the maximum beneficial impact obtained more at stake than decreased profits.
Inventory Surplus
While inventory management surpluses can negatively impact the bottom line, there's often more at stake than decreased profits.
Inventory optimization based on sales inventory, days of inventory, total inventory, and insights from the metrics above can help businesses provide a better balance between supply and demand variability – often with immediately noticeable results. This is particularly true for distributors that have a significant amount of working capital in inventory. For them, even small improvements in inventory planning can have a major impact on cash.
Out of stock items
Stock-outs are the real challenges for supply chain-focused businesses because they can result in both sales and lost business.
Rather than underestimating, manufacturers and distributors should encourage the importance of using analytics to access fill rates to reduce stock-outs from occurring.
We can conclude by saying that data intelligence and analytics services help companies implement a smarter inventory prediction system.
Sometimes, companies experience challenges in gaining valuable insights from their data, which helps them in demand forecasting as well as inventory planning. The current inventory planning processes are often ad-hoc in nature and every stage starting from data collection, reporting till inventory analysis is done manually. But analytics as well as data intelligence have AI capabilities as well as machine learning, enhances the inventory transactions and helps companies identify trends and patterns in inventory use. 
It also ensures no occurrence of out-of-stock situations, thus enhancing customer relations and bonding and improving the overall profits.