Congratulations! You're the founder of your startup. This is the start of great things. Now to get the word out. The more eyes see your startup the better. The issue here is you just do not compete in your industry – your competition lies with millions of other marketing messages that land up in front of consumers daily. Not only that, your startup is probably bootstrapped and lacking fat marketing budgets to invest on the digital front.
We live in a fickle time and age where complete mediums of marketing are being disregarded. Adidas, recently, shocked the world with their decision to no longer spend marketing dollars on TV and will switch to advertising on digital platforms exclusively. While Adidas is by no means a startup, it goes to show what kind of moves are being made these and the importance being put on digital ad spend and marketing.
So, as an entrepreneur what are you expected to do?
Thankfully there are a few invaluable and affordable digital methods of getting the word out there for startups.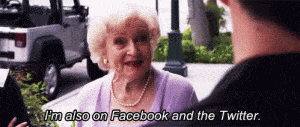 Social media is by far the most cost effective method of marketing your startup. Besides providing the platform for brand growth, social media offers a simple medium for customer service and promotion opportunities.
Frequency is a friend – as a digital marketer, it is imperative your brand create content regularly and uniformly adhering to the identity. Be careful to also never over post or drift from your brand messaging. The Buffer app reports the optimal number of weekly Facebook posts as being between 5 and 10, 5 tweets daily on Twitter and 1 each for Google+ and LinkedIn.
Put the customer on a pedestal – most online brands use social media accounts for just promotional purposes. This is a tried and failed strategy that provides zero value to followers. Always focus on providing benefit to your customer by sharing content that is relatable and occasionally mixes in your promoted content.
Engage like your life depended on it – social media serves as a method for your startup interacts with current and future customers. Run social media contests with giveaways, conduct Q&A sessions for better interaction, tag the right people in all curated content, get your audience asking the right questions with interesting creatives and convey industry information via infographics. Leverage all followers and work towards making them feel like valuable brand members and they become your most promising evangelists. Do not shy away from social confrontation – take complaints on the chest and use the opportunity to display customer-service capabilities. Learn to narrow down your market according to your brand's niche. This prevents your message from reaching a larger irrelevant audience which will not help you meet goals. Pay special attention to reach out to your immediate reachable customers. They will help you reach your short-term goals. Finally, embrace failure as learning blocks. Work on these failures and learn from them to win over customers with great service and expressing your brand's vision as frequently possible. Related: 9 Biggest & Costliest Startup Failures In India
Invest smart and small into platforms – various social opportunities exist for you to invest in. Each opportunity has merit depending on the industry and the unique selling proposition it comes with. You could try experimenting with the following:

Paying to play on Facebook – Facebook is slowly turning into a pay-to-play platform where engagement will be seen when investments are made on your brand's Facebook posts.
Sponsored tweets – Twitter is capable of getting your brand plenty of organic reach. However, the microblogging platform provides paid business solutions – sponsored tweets. When you provide a sponsored tweet, you are paying for higher engagement along with a growth in followers.
LinkedIn Premium Services – a range of valuable paid features exist on the massive networking platform. These include a Sales Navigator allowing for better lead collection. The best part? You get to try the service free of cost for 1 month!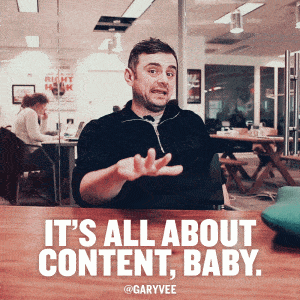 Content Is King. Still.
Upon launch of your startup did you consider content marketing as one of your key investments? Very few do.
What makes a content king? Content is the vehicle that conveys your brand's message. When the content is unclear and the messaging not well formulated, you will struggle without a doubt.
Give your message some critical thought – content marketing never was about throwing messages against the wall to see which one would stick. To effectively brand your startup, you could try engaging in industry research and formulating a unique selling proposition. Your message must keep these USPs as the focal point. Refrain from focusing on the features and instead sell the benefits!
Rely on creative, cheap content – creative content is almost never expensive. Affordable content can be accessed on Pinterest, Elance or Fiverr. Example – you could use YouTube videos to share animated explainer videos created from top sellers at a fraction of the cost charged by agencies. Explainer videos work best for startups as they quickly and efficiently show off the new product or service to your potential leads.
Internal page optimization and you – what would you like your website visitor to do on your site? Your complete content strategy needs to be created. The minute the action has been decided, use affordable tools such as MailChimp to execute those actions.

Use Google Analytics to monitor where your visitors travel on the site. Explore opportunities on these pages to create better user-friendly experiences.
Optimize forms to build stronger inbound lead funnels.
Constant Contact or MailChimp can be leveraged for drip campaigns.
Find cheap e-commerce cart services to sell your products directly through the site.
Consider outreaching. Always.
On top of the content marketing strategy comes to content promotion. After producing incredible branded content, you must amplify the content as frequently and as much as possible. Leverage social media profiles, email industry experts, access LinkedIn groups, contribute to popular sites your visitors frequent. Spend time weekly to conduct outreach programs and watch your startup gain traction.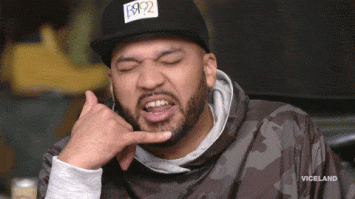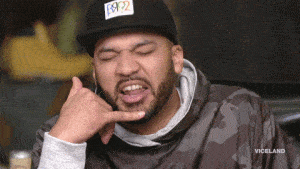 Executing a startup's digital strategy on a shoestring budget is no easy task. If you do well to keep marketing costs low while leveraging successful digital marketing opportunities, you will succeed in improving your brand and startup's visibility minus the need for a big budget!