Hello everyone, we introduce you the version 6.0! ZapInvenory has just got more features and stability.
Worried about efficiency and results? It's time to rethink your inventory with our all-new ZAPINVENTORY.
At ZapInventory, we are constantly motivated to provide you with the most excellent product. Here are our most recent updates, and stay tuned for further information.
1. Fractional Quantities for BOM
An improved Bill of Materials management system! This update allows users to manage fractional quantities within their Bill of Materials efficiently. By simply adjusting the decimal places for fractional quantities in the product settings, the process of adding fractions of components becomes significantly streamlined and more user-friendly. This feature empowers our users to accurately represent and manipulate fractional quantities, contributing to improved precision and ease of use within their BOM workflows. This will significantly benefit the efficiency and accuracy of the inventory and production management processes.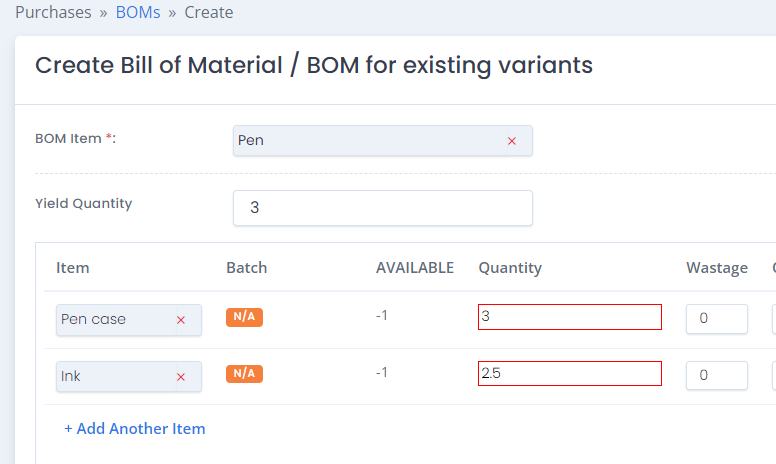 2. Filters for CRM Section
Enhance your CRM management experience with our latest addition of address filters. We've revolutionized how you navigate and organize customer and supplier data by introducing a range of new filters, including address name, address line 1, city, state, zip code, and country. With these powerful filters, effortlessly locate and categorize contacts based on their addresses, allowing for a more efficient and streamlined CRM workflow. Moreover, you can filter them using the tags associated with them.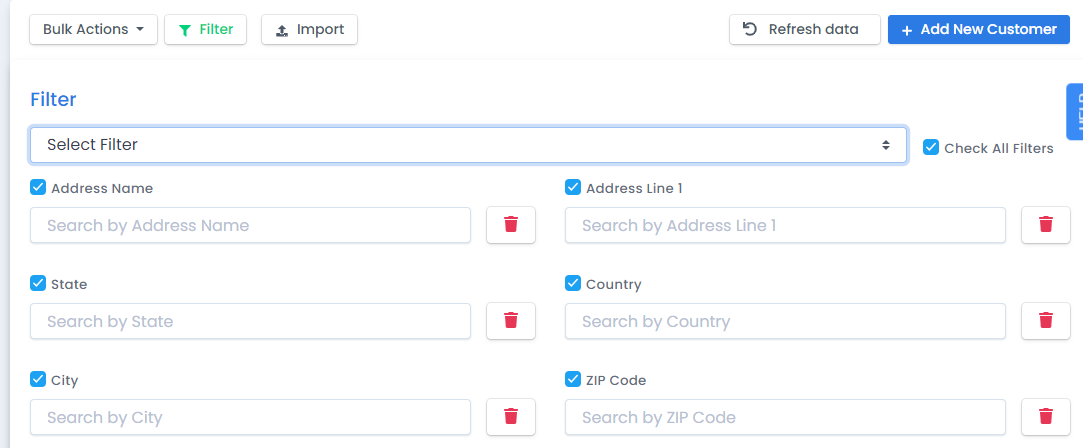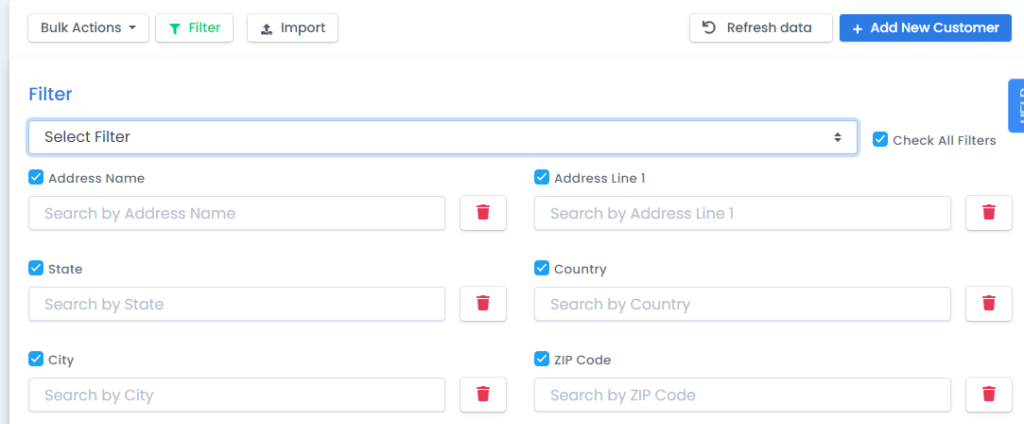 3. Account Summary on Invoices
Escalate your invoicing experience with our latest feature: account summaries on invoices. No more hassle of separate calculations and manual tracking, as you can now effortlessly download invoices that include both the account outstanding balance and a comprehensive account summary. In the invoices section, you'll find a convenient option to select between a regular invoice or an invoice enriched with these essential financial details. This powerful addition not only saves you time but also ensures transparency and clarity for both you and your clients. Simplify your invoicing process and provide your stakeholders with a comprehensive snapshot of their account status, all within a single, downloadable document.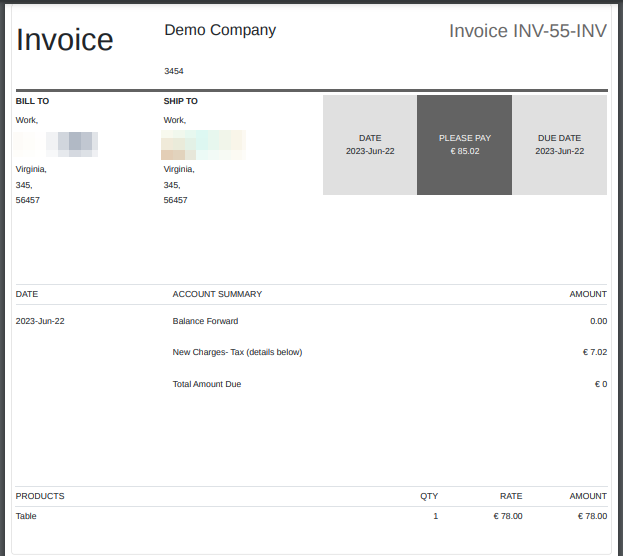 4. Attachments in QuickBooks
Synchronize your invoice attachments from ZapInventory directly into QuickBooks, eliminating the need for manual transfers or separate file management systems. This integration allows for a smoother workflow, ensuring all relevant documentation and supporting files are readily accessible within your QuickBooks environment. Whether it's receipts, contracts, or other important records, you can now effortlessly keep everything organized and easily accessible in one centralized location. Save time, improve efficiency by eliminating the hassle of searching for and manually uploading attachments, and take your accounting processes to new heights of convenience and effectiveness.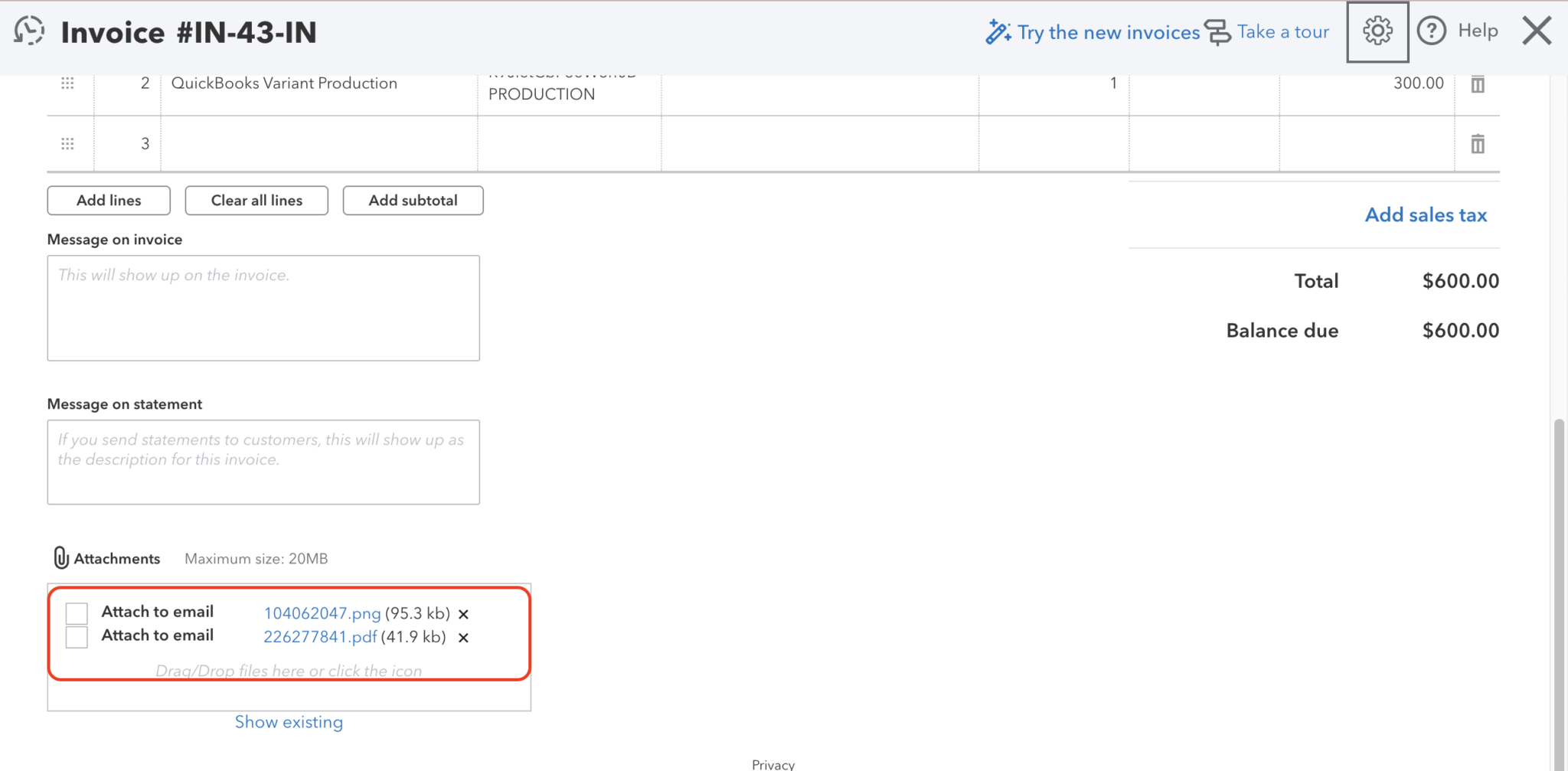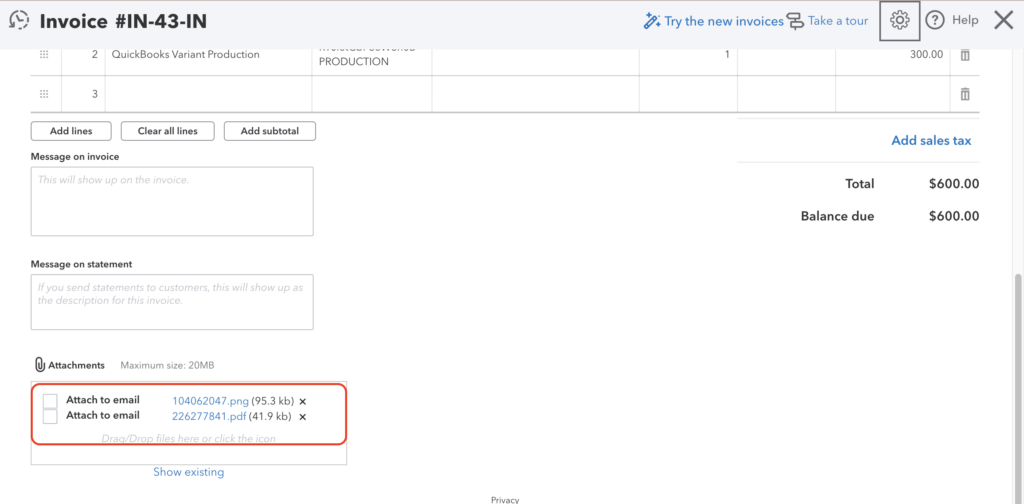 5. Custom SKU Delimiters
Simplify your variant product management and streamline packaging with our latest upgrade. With this improvement, you gain greater control over your variant products and the flexibility to pack them efficiently. Set your SKU delimiter to match your requirements, ensuring clear organization and identification, saving time, and enhancing customer satisfaction.
6. Decimal Places Management
Effortlessly fine-tune the precision of your stock and fractional quantities with our user-friendly decimal places settings. This feature empowers you to handle fractional quantities, ensuring accuracy in your Bill of Materials and stock management. Whether working with detailed measurements or dealing with fractional units, our flexible decimal places settings provide the necessary tools to optimize your inventory processes.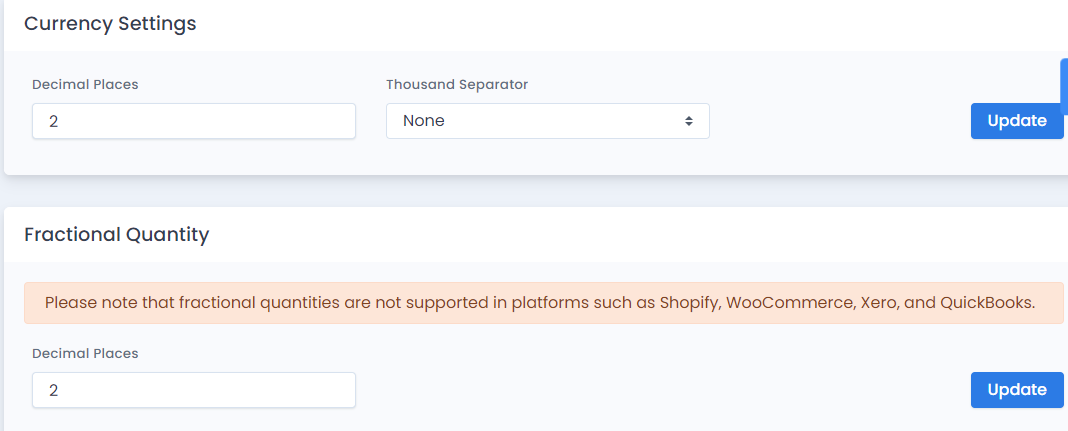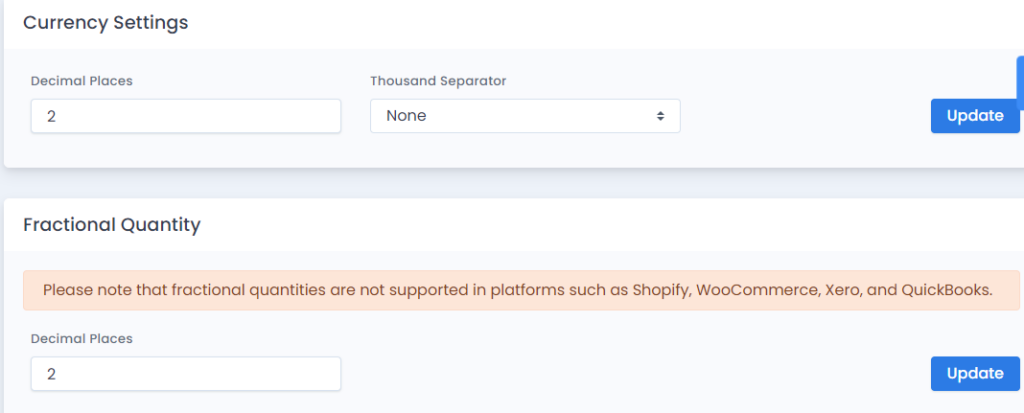 7. Simplify Customer Address Management
Managing multiple customer addresses just got easier with our latest enhancement. We have introduced the ability to add custom address types alongside the existing options. This means you can now personalize and simplify how you handle different types of addresses, enabling a more personalized approach. No more generic labels—enjoy the freedom to reshape your address management experience.

8. Shipping Details in QuickBooks
With the seamless integration between ZapInventory and QuickBooks, all the intricate details related to shipping will be automatically synchronized, ensuring efficiency and accuracy in your operations. Experience the convenience of viewing essential information such as shipping channels, precise shipping dates, and even tracking numbers directly on your invoices within QuickBooks. Say goodbye to manual data entry and embrace a streamlined workflow that saves you time and eliminates the risk of errors.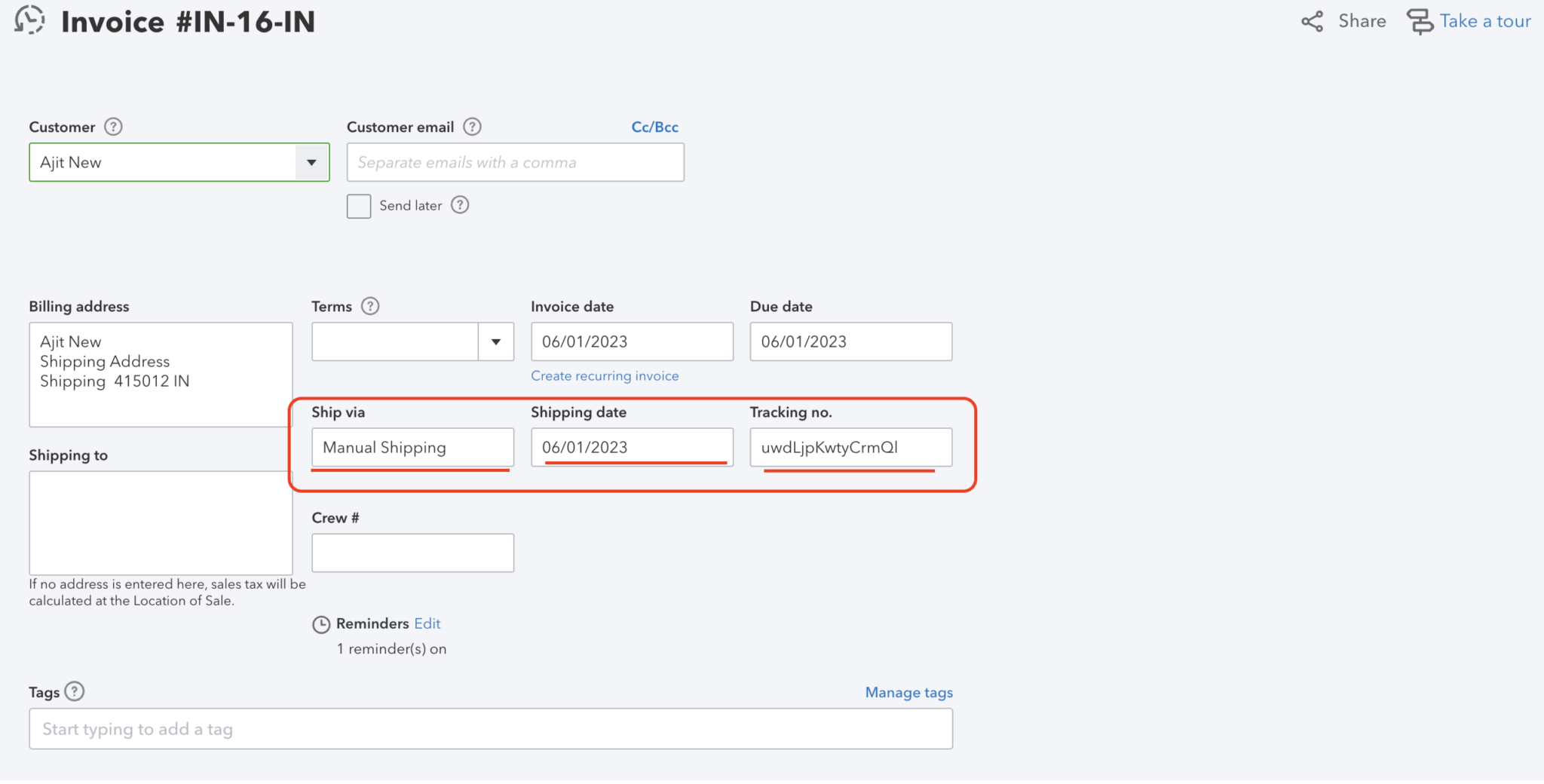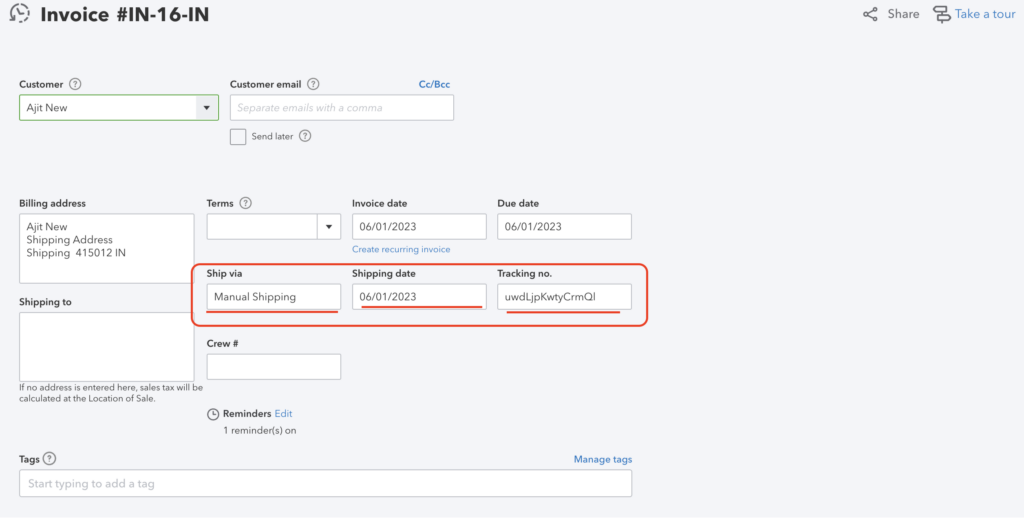 Here's the link to our previous update: