The traditional business model where an organization handles many or all aspects of the business internally doesn't work well for some organizations – especially small eCommerce businesses. For small eCommerce companies, handling all operations in-house isn't always productive. This is particularly true for smaller businesses managing logistics and shipping on a shoestring budget. But availing of 3PL services from specialized firms ensures that a business does not have to worry about things like warehousing, fulfillment centers, or even inventory management; A Third-Party Logistics company handles it all as part of its service package. Achieve better results for your business by collaborating with professionals.
What is 3PL?
3PL is an acronym that stands for Third-Party Logistics. A 3PL company is an organization that provides logistic solutions to eCommerce companies that need inventory management and distribution in an external capacity. The term third-party logistics is also used interchangeably with order fulfillment, but it's not limited to just that. A full range of eCommerce services are provided by 3PL warehouses and they can include warehousing, order processing, shipping, and receiving; order customizations may be available as well, in addition to returns processing.
Third-party logistics companies pick up your orders from a warehouse, pack them with the appropriate shipping materials, send them out on their way, store any leftovers in their controlled facility until they are needed again. These companies are the vital link between your manufacturing operations and customers. When you have excellent fulfillment, both parties are happy and grow together. It's not an exaggeration to say, 3PL is key to the success of eCommerce organizations. Keep reading to learn more about Third Party Logistics.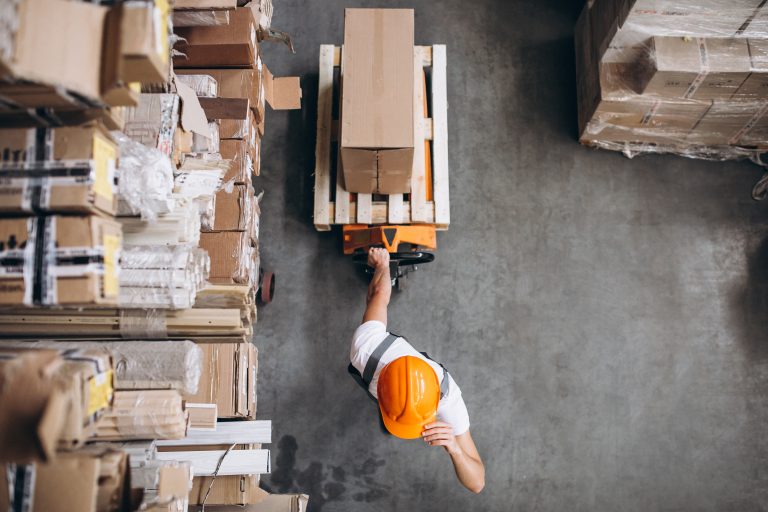 Understanding Third-Party Logistics Services
Let's get into the details of what is third party logistics.Third-party logistics or 3PL companies might provide single services such as warehouse storage or transportation, or it may also offer a package bundle consisting of services that are capable of handling the entire supply chain management of a company. They can provide a variety of services including order processing and inventory management for clients across the globe.
Different 3PL companies specialize in different types of storage and warehousing. Some are equipped for cold fulfillment, storing food products that must be refrigerated or frozen, while others store hazardous materials or heavy bulky goods. 3PL warehouses are designed to take your business growth in stride and keep you going. As the volume of orders increases, they can handle them without hiring more staff or spending time on shipping costs. They also know how to get things delivered quickly for eCommerce companies like yourself – a benefit that comes from experience!
A 3PL company can also act as an eCommerce fulfillment service as well. It can provide the services you need to take care of your logistics operations. Their services include:
Warehousing
Inventory management
Shipping and receiving
FTL and LTL freight shipping
Picking and packing
Kitting and customization
Reverse logistics (returns)
Almost all Third-Party Logistics providers offer warehousing for their clients. Most 3PL companies own or lease warehouse space, which they provide to their clients as a service. They manage inbound and outbound transportation for the client, yet, most don't operate fleets of trucks themselves but contracts with other carriers as and when required.
The Third-Party Logistics Process
A 3PL company manages your inventory and shipments. If you don't have abundant space or a large number of employees to devote to these functions, you can hire them for their expertise in handling delivery logistics – they receive products from suppliers on behalf of many clients like yourself, then pack orders securely and ship out the same for you.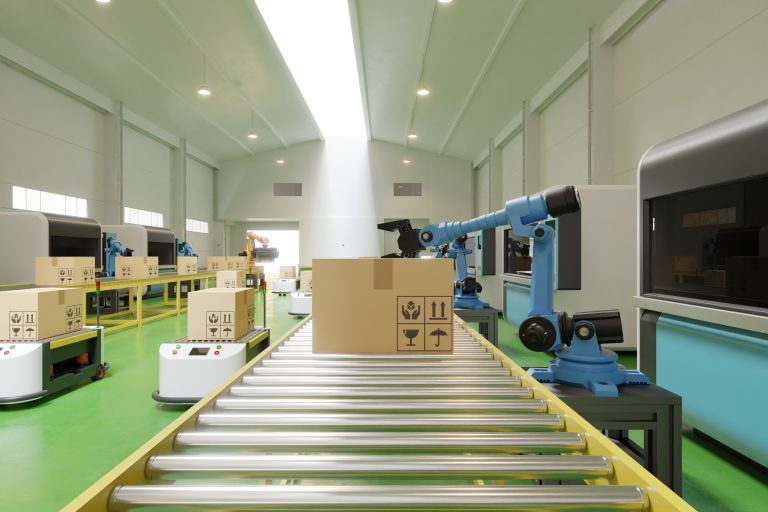 If you've never worked with a Third-Party Logistics company before, the fulfillment process might seem like a black box. The intricacies of what goes on at an eCommerce warehouse will soon be yours to know and love. So here's what happens once your customer clicks "Submit order" from your online store:
1. Receiving
One of the most important aspects to consider when choosing a 3PL is its ability and capacity for receiving incoming orders. This process, following with storage in the warehouse, will make or break your company's success because without these two steps you can't ship. Having an eCommerce integration and other tools is a huge plus!
2. Third-Party Warehousing
Once your inventory is received, 3PLs store them in fulfillment centers. Each SKU has a separate dedicated storage space and different 3PL's have different capacities to accommodate the specific needs of their clients with unique requirements. As your company grows, so should the capacity of your third-party, by investing in larger spaces or acquiring additional warehouses as needed – not all warehouse space is created equal.
Point to be noted: It is often said that 3PLs are different than on-demand warehousing companies because they not only match you with excess space in a warehouse but also operate their own logistics center
3. Picking
As a customer places an order, it's time for the 3PL fulfillment process to begin. Some 3PLs require you to manually upload orders to their system which can often be an inefficient and complex way to manage orders, especially if the number of orders is big. Other 3PLs have sophisticated technology that integrates directly with your eCommerce platform or marketplace streamlining the entire process from order tracking right through automated shipping. This not only saves you a bunch of time but quite a bit of expense as well.
4. Packing
Once all items have been picked, it's time to get them securely packed for shipping. The packing materials used will depend on your 3PL's capabilities and the brand preferences of each customer – but some standards can be followed regardless of preference! The most common standard packing materials include:
Unbranded boxes
Bubble mailers
Polybags
Packing tape
Dunnage
Paper-based dunnage
Some 3PLs will charge for packing materials as a separate line item, while others include them as part of their fulfillment management services. However, experienced shippers know that the right packaging can help keep your logistics costs low.
It is important to remember that the first in-person experience a customer has with your brand can make all the difference. Ensure that you partner up with 3PLs who allow custom packaging to create lasting impressions on customers and generate more revenue for your company.
5. Shipping
Shipping labels are a must when shipping your order. Some 3PLs will purchase and print the labels for you, while others simply compare pricing from different carriers to find the most affordable option for speed that suits each customer best
Orders are picked up by carriers such as DHL, USPS, UPS, etc from 3PL warehouses to be shipped. Once an order has been shipped, any changes or updates about it will automatically show up online through various channels as all information is communicated seamlessly using the technological integration within networks between partners involved; including merchants' store owners who can track orders being delivered.
6. Returns
When you choose to work with a 3PL, you don't have to worry about the logistical hassle of returning a customer's order. If they decide to send it back to you, your 3PL will process and restock or even dispose of it for you according to the policies and preferences. Further, you can even get them to provide return shipping labels.
3PLs ensure quality control on returned products by examining them before reselling or recycling any damaged goods.
Additional Services Provided By 3PLs
How can you know which 3PL is best for your company? Here are some of the additional services offered by 3PLs:
A. Inventory Management
Managing inventory is more than warehousing your products. With the help of 3PL providers, not only can you sync everything with your online store but also see real-time inventory levels at each fulfillment center and reorder to prevent stockouts before it's too late! Just one click away is full visibility into what is available for shipping on any given day — no matter how complicated or simple that product may be. With the right 3PL, you can get your customers notified of out-of-stock items as soon as they happen.
B. Expedited Shipping
Customers expect fast and cost-efficient shipping. With the options of one-day delivery and even same-day delivery, free two-day delivery has become the industry standard. So it's no wonder that people are abandoning their carts when the seller offers slow shipping options. 3PL warehouse locations are a critical factor in the success of fast shipping. 3PLs enable you to offer fast shipping to customers at a reasonable rate. 3PL service providers have relationships with carriers allowing them to negotiate discounted rates for their clients. It is a cost-effective and efficient procedure for inventory distribution across fulfillment centers in numerous regions, that don't have large inventories stored.
Some 3PL providers offer same-day shipping- customer orders are selected, packed, and shipped on the same day they are placed. Though, there is a time cut-off for fast delivery.
C. Distributed Inventory
You can take advantage of 3PL warehouses and ship from the closest location if you have several tie-ups. The right technology helps automate the order fulfillment process so that each shipment is routed to the best warehouse for your needs. If you're a business with customers scattered across the country, moving your inventory to multiple fulfillment centers is an affordable and easy way to offer two-day shipping. Yet, if you don't have a high volume of shipments, distribution may not be cost-effective for your business. That said, as your online store grows and becomes more successful, distributing inventory from various centers can help increase efficiency when shipping to customers. By splitting inventory across Third-Party Logistic warehouses, you can be prepared if orders are unable to leave a particular fulfillment center by a stipulated time. This helps with inventory management too; when goods are stored in multiple geographic areas it means that backup stock is readily available should one location run out of products.
Benefits of Working With 3PL
Outsourcing to a 3PL can be the best way for your company to maximize its profit. With reliable logistics and solutions that cater specifically towards inventory, packaging and shipping needs – it's no wonder why so many companies are taking advantage of this opportunity! Some of the scalable benefits include:
Saving of resources – Time and money
Leveraging industry expertise, and
Reaching out to a wider customer base
The Introduction of 4 PL

The concept of Fourth Party Logistics i.e. 4PL was introduced to improve the processes of 3PL companies and differs from its former in terms that it controls and manages all supply chain processes of the client and not necessarily a particular function. Fourth Party Logistics is the outsourcing of logistics operations to a single partner. The client turns overall responsibility for their supply chain management and outsources everything they need to operate smoothly to the 4PL company – assessing inventory needs and ordering stock from suppliers; designing layouts or building warehouses on-site; running processes like loading trucks with goods before sending them off across town or cross-country. These are just some of the functions that can be contracted out by an expert third-party logistics company (3PL) through its fourth party counterpart: one provider handling all aspects of your logistical operation.

Concluding Lines

You might be wondering if you should use a 3 PL company or not. Outsourced fulfillment services are an asset to many eCommerce businesses and bring some relief from the burden of in-house fulfillment, which becomes cumbersome with time. Also, your online shop must be growing enough before considering outsourcing.

A 3PL company is a partner you want for your business. They can take care of all the orders and inventory, freeing up time to grow what matters most to you: product development, marketing, or general growth.