Loading…
Retailing is a trading action that allows customers to purchase products and services of multiple merchants. As time pass, the retail industry grows from simple stores into chain stores. It thrives in becoming a complex and diverse field. Even an individual can have this business. Various brands arise with multiple product packaging ideas.
The packaging is essential for a product. Today, it is not merely protecting your products but also informing your audience. Customers could find the same product in the market. There might be someone else selling the same thing as you do. Thus, product packaging ideas can make your brand outstanding and different from others.
Product packaging ideas are something that you should have in order to create a good packaging. Without it, it will be hard to attract the consumer's attention because customers usually will judge the product from its packaging before they buy it. That's why, the ideas should make your brand recognizable and gain buyers' intrigue. There are various ideas you can do to get customers' attention. Let's see the tips and tricks below: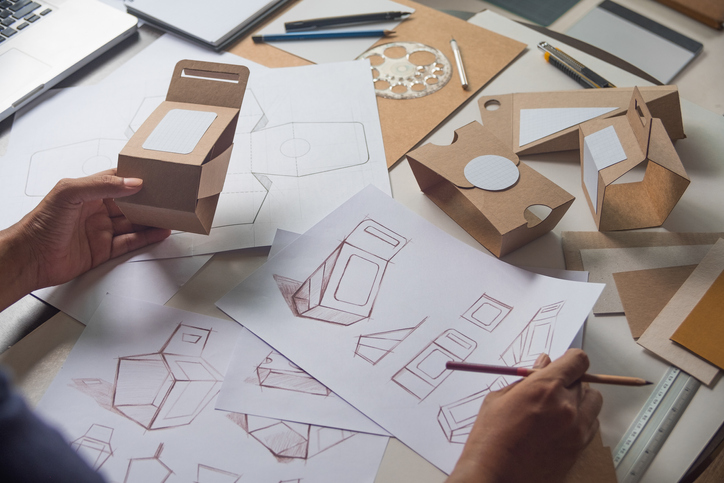 1. Choose a handmade look packaging
The packaging makes your product special. It enables you to deliver your brand image to customers and persuade them to buy. Create a packaging that make your customers feel personalized like they are keeping handmade stuff.
When you design the package, it will spend a lot of time and energy because you use hands instead of machine. That is why handmade look product packaging make your brand special.
Make sure that each detail is perfect because when you create a good-looking packaging, it will attract the customers to buy.
Handmade look product packaging will help you grow your business. By adding value to your products, it can take your shop to be special and encourage you to transform customers into enthusiastic fans. With a handmade touch, this kind of packaging can make customers feeling exclusive and personal.
2. Select a sustainable and eco-friendly approach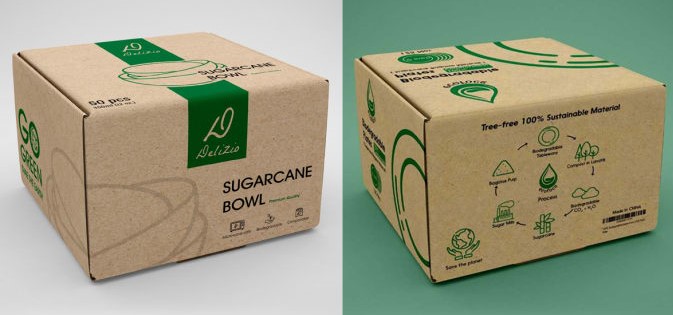 Non-eco-friendly packaging materials might save cost production. Unfortunately, the packaging can harm our health as it contains toxic and contaminates the environment too. Hence, the sustainable and eco-friendly packaging can be one of the product packaging ideas that is suitable for you.
However, customers are willing to pay more on good and reusable packaging. By choosing sustainable product packaging, customers consider on healthy life and environment. Moreover, sustainable material can deliver a positive message about your brand. So, it is better to take organic or recyclable elements for your product packaging.
Eco-friendly product packaging can be more costly than non-green packaging. However, customers can use it multiple times. Thus, sustainable product packaging is the cheapest method to get your brand more environmentally friendly.
3. Take unusual ideas
Product packaging ideas should be innovative and creative. Begin a great and fantastic idea with something new and different. You can choose bold and unique things for your product packaging. For example, if you design a box, you will not merely focus on its shape. Try to bring extraordinary ideas. You can create a pentagon or even a hexagon box.
Apart from the shape, select an eye-catching color for your product packaging. It is an effective method to make your customer attractive. You can pick a bright or eye-catching color.
By creating unique product packaging, you can make your brand visible among the same product. You can do a brief observation to find a solution that is missing in your business. Don't be scared of being different. Be creative with your product packaging ideas. So, you can grasp your audience's interest and defeat your competitor.
4. Be seasonal and adaptable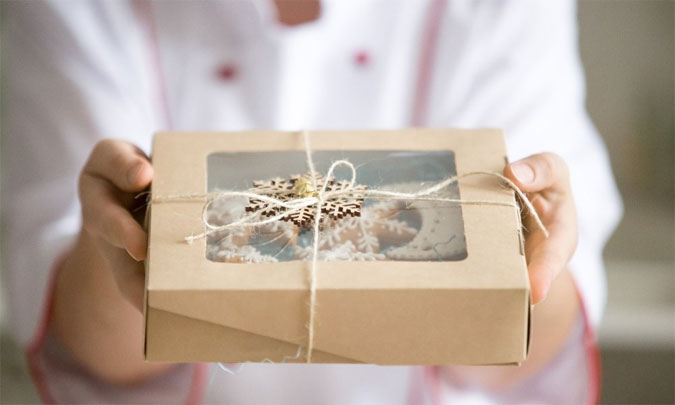 If your packaging does not change over time, it can be boring. Customers lose their interest. That is why product packaging must be adjustable in each season.
Seasonal product packaging ideas are something you should have to refresh your brand. In most industries, seasonal events are important for bringing potential customers. For example, Christmas is a great time for brands to change their product packaging into a new look. The competition is high during this holiday season.
The holiday season is the right moment to increase revenue. It is time for buyers to hunt for gift products. Adjusting your product packaging can fulfill your customers' demands. You need to be creative with product packaging to win the competition.
5. Tell the product story
Customers see your product due to its packaging outstanding and unusual. Of course, it challenges you to tell them that your product packaging is relevant to their necessities. Through product packaging ideas, you should be able to tell them instantly. Otherwise, they will choose another understandable product.
Product packaging ideas have to gain buyers' first impressions. Creating an appealing packaging can raise your revenue. Of course, more customers are enthusiastic about vibrant color and creative design. They are visually and physically attractive to your brand.
The product story covers more than a company logo. It includes the brand promise. Product packaging must be able to fulfill this promise. Your brand promise is a commitment to your customers. You will earn customer loyalty if you can make a good brand promise.
The conclusion
The above passage shares the importance of product packaging ideas. The packaging is more than a simple cover. Product packaging ideas change your product from a plain good into charming stuff. Moreover, you can transfer the brand message within the packaging.
Manufacturers should consider the quality of product packaging ideas that make customers excited. There are many competitors in this industry. So, you have to make sure that they are delighted with your product packaging ideas. They will purchase your product at first glance without hesitation. If it happens, it means that you are successful in delivering the message. Buyers spread this message with others too.
In conclusion, product packaging ideas are a method to explain yourself, your buyers, and the market. By applying some of the above strategies, you can lead the market and even be the winner in the greater retail industry.