Managing the warehouse is something that you should automate. Once you automate, you will get the opportunity to streamline most of the activities. Along with that, you can also make sure that you are getting more work done in the warehouse within a short period of time.
In order to automate warehouse operations, you should invest your money to purchase the best warehouse management systems available in the market. Here are some of the most prominent warehouse management systems available for you to consider. You can go through the list and pick the best one out of them accordingly.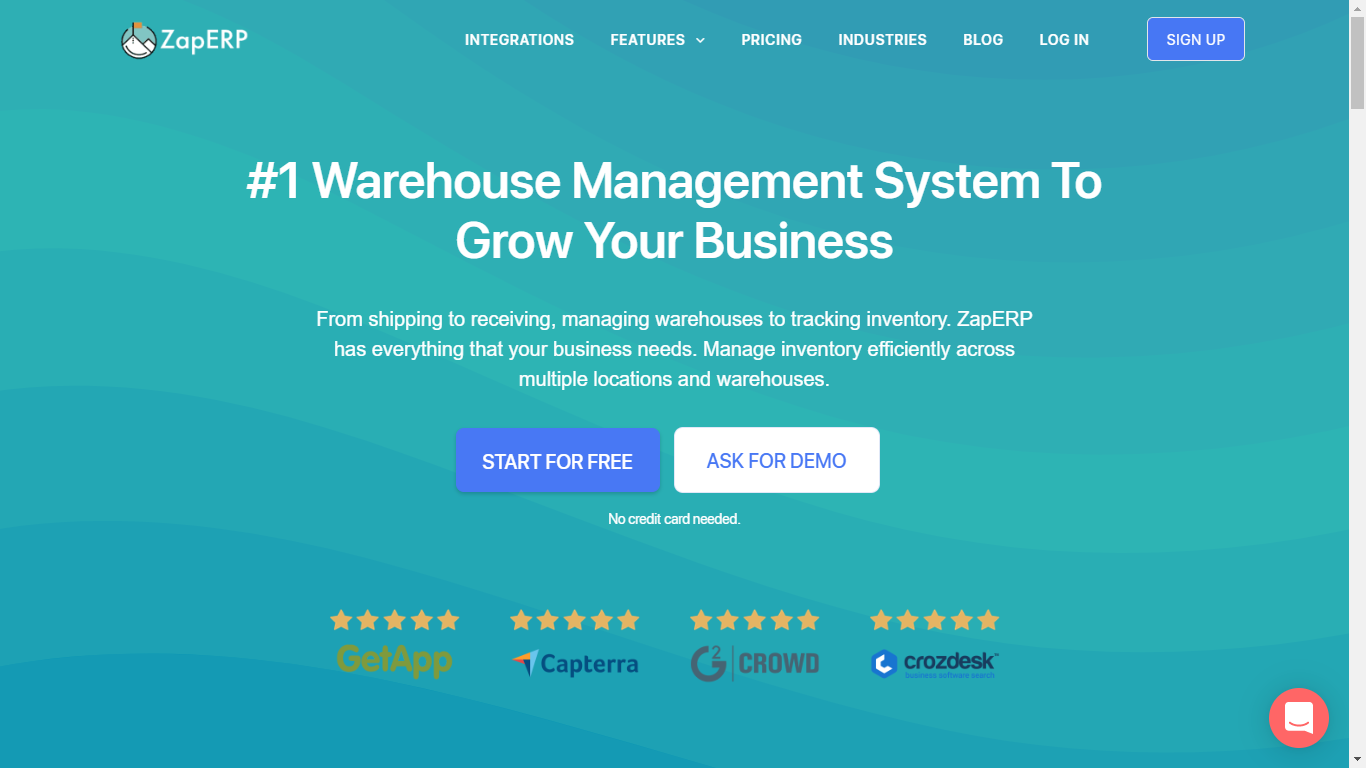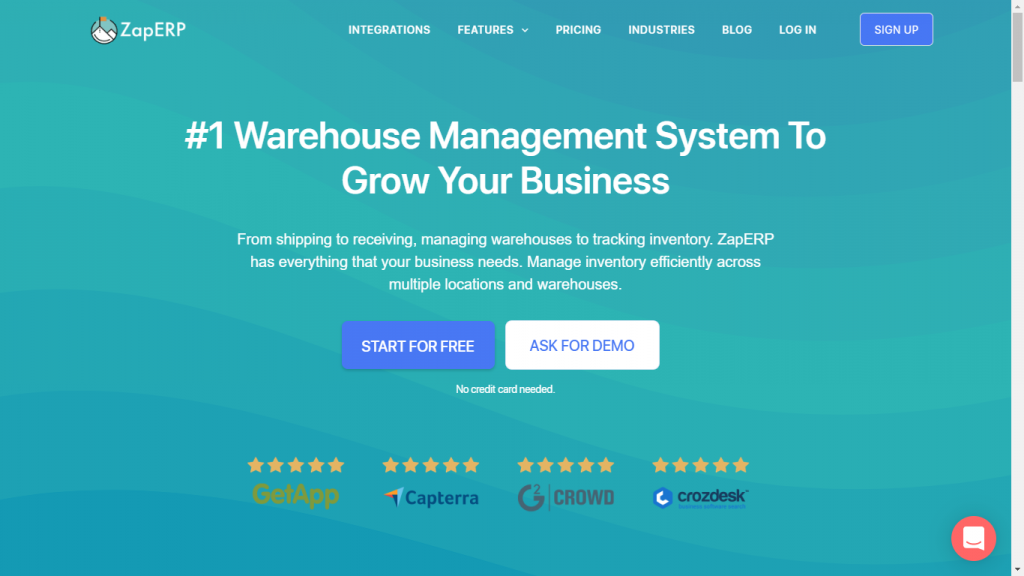 ZapInventory is an innovative inventory management system available to consider. The features of this system are designed to provide all the support and assistance needed by the business owners to go ahead with growing their businesses along with time. It can also automate the most time consuming and tedious processes in the warehouse, so that you can reduce the efforts that you spend. User can map the warehouse locations to multiple Sales Channels like Shopify and WooCommerce and manage inventory between them with a real-time sync. One of the major feature
You can use ZapInventory and group the products that you have. Then you can assign custom attributes to those groups, so that you can use them to cater the needs of customers. Composite items is another great feature available to consider in ZapInventory. In here, you will be able to create kits and sell them as single product items. The barcode management system that comes along with ZapInventory is impressive. It can also provide you with a mobile app and POS system. Detailed management reports will be delivered to the business owners and top management. As a result, it is possible to make appropriate adjustments to the business and make sure that it is profitable in the future.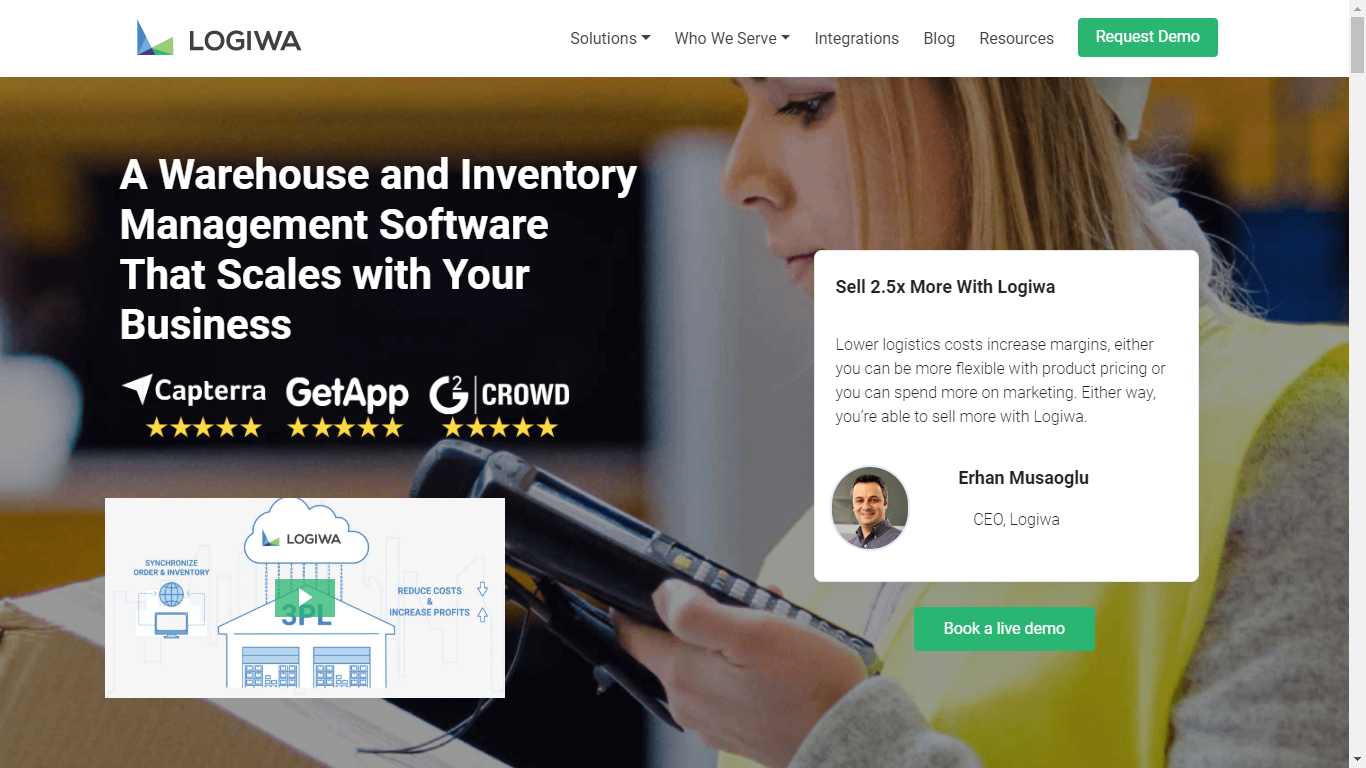 Logiwa WMS is an order fulfillment and warehouse management application available for the warehouse owners to consider. It is ideal for numerous business models, including wholesale, e-commerce, and retail. Once you start using Logiwa WMS, you will get the opportunity to optimize your expenses. Along with that, you can reduce the time to value and enhance customer service.
You will be able to get a perfect assistance from Logiwa WMS to sell more. That's because it will synchronize your orders and inventory, throughout numerous sales channels. Therefore, you will be able to increase the margins and reduce operational expenses.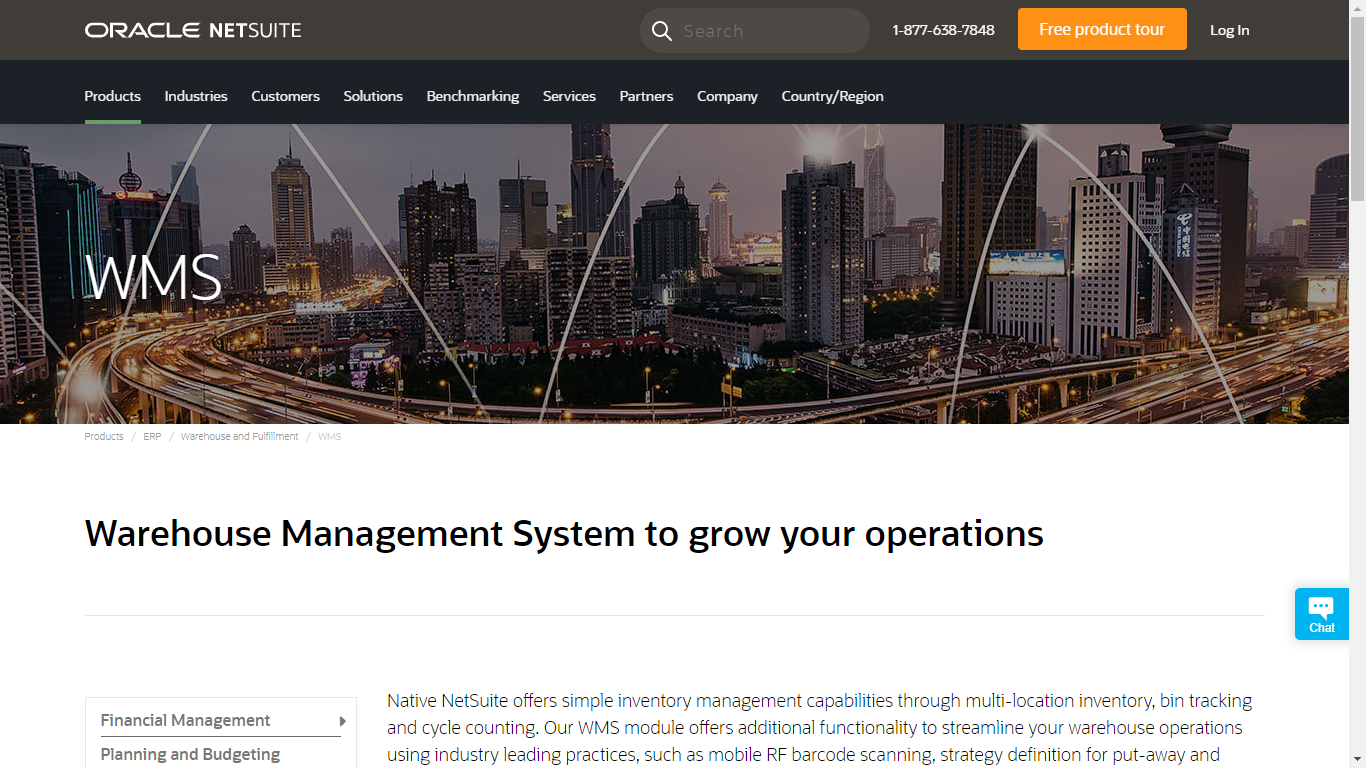 NetSuite is among the most popular warehouse management systems available out there. This solution can provide you with a comprehensive manufacturing, inventory management and purchasing capabilities. Along with that, you can reduce expenses, streamline the supply chain process and enhance your overall business profitability.
One of the most prominent features available to you with NetSuite is real time demand planning. It will provide you with the chance to cater the business challenges that you may come across. Along with that, you can make sure that you are having complete visibility throughout your product lifecycle. Once you start using NetSuite, you will notice that it is capable of leading your business to a fast track and enhance the overall business operations to benefit you in the long run.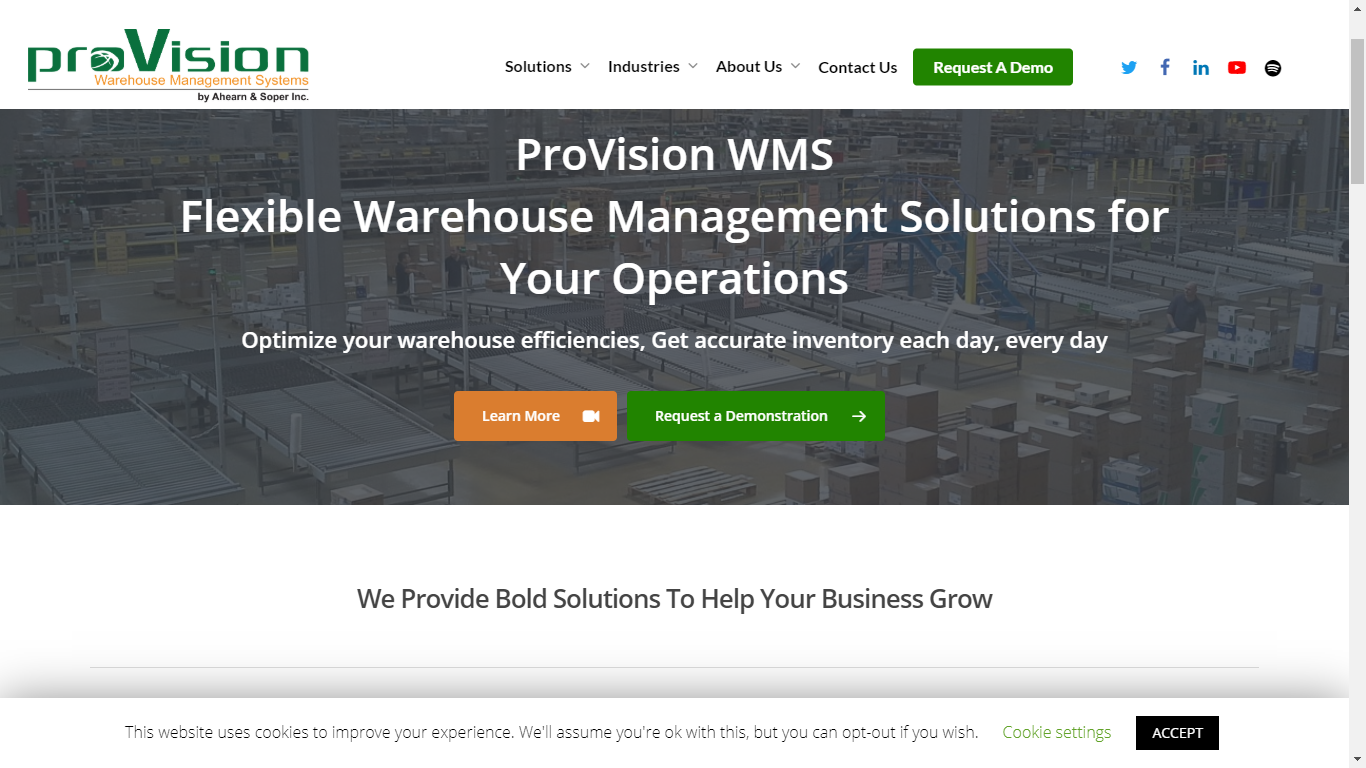 People who are looking for versatile warehouse management systems can think about moving forward with ProVision WMS. This warehouse management system can connect resource management and information management. Along with that, you will also be able to take care of your labor expenses, customer service and order fulfillment with the help of ProVision WMS. All the support you get out of this tool can eventually be used to benefit your decision making capabilities.
While using ProVision WMS for inventory management, you will be able to define your own workflow. This workflow can provide you with enhanced productivity and enhanced efficiency. It is recommended for the small to medium scale companies. You can fully customize ProVision WMS to cater your business requirements and get the most out of the solution.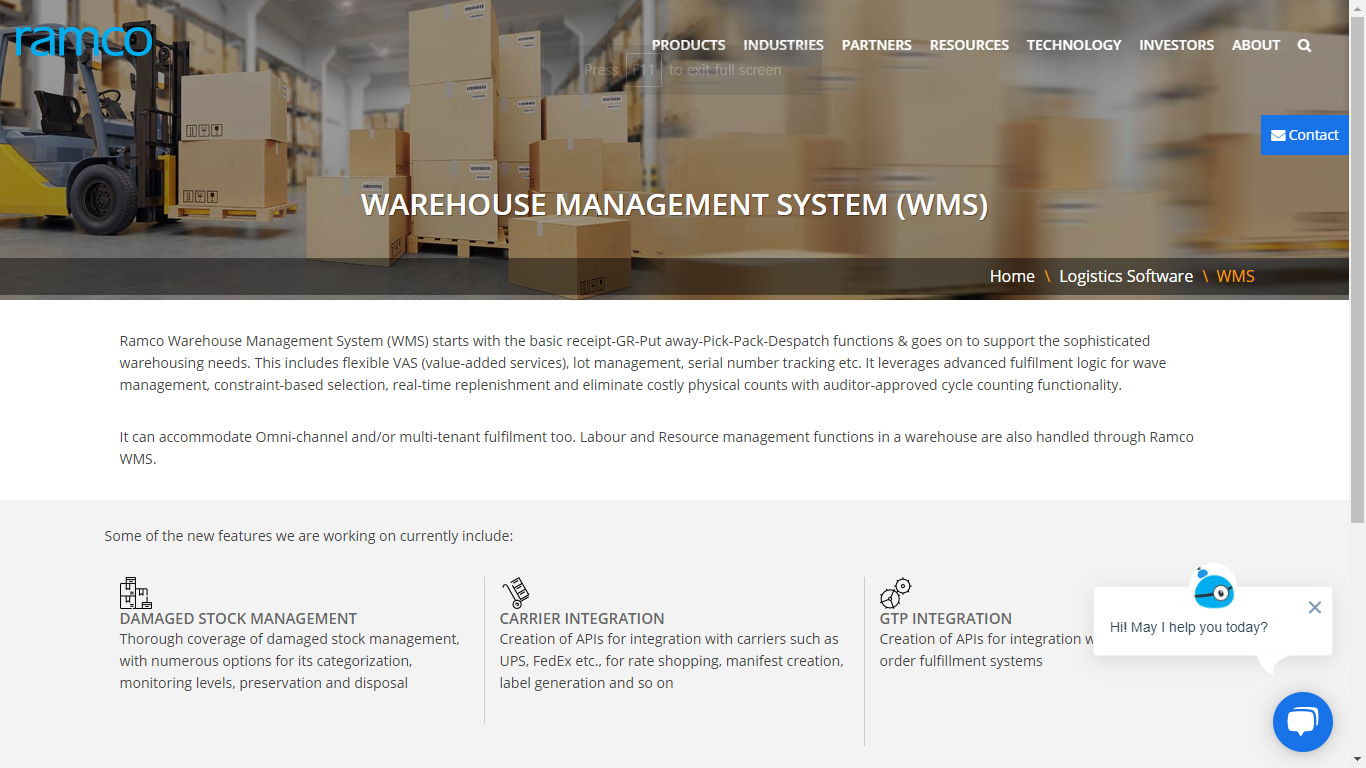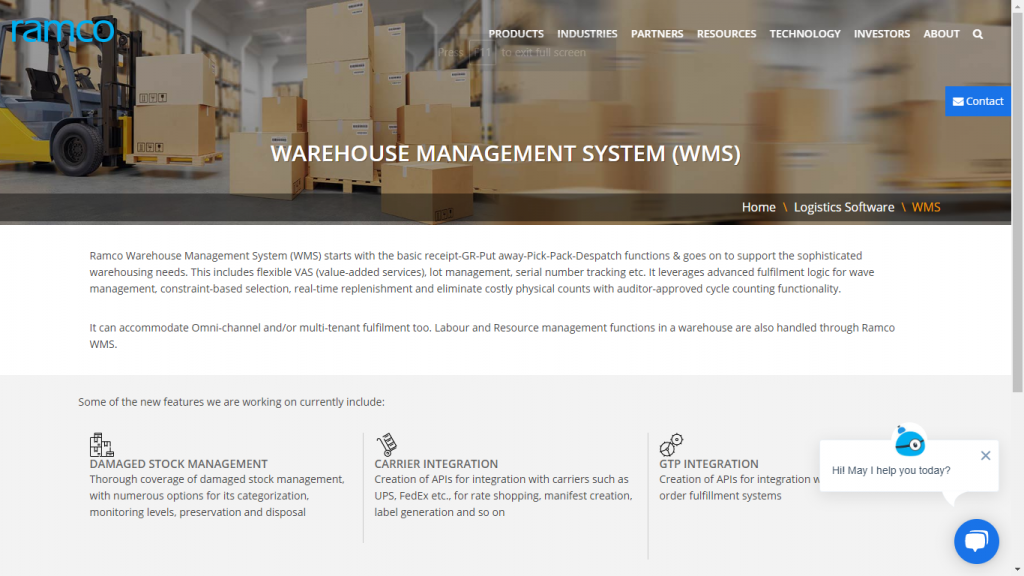 Ramco Logistics Software is an up-and-coming inventory management solution available to consider. The popularity of this tool is growing at a rapid pace. Therefore, your business can think about using it in order to cater the end to end warehouse management activities. Ramco Logistics Software will take care of numerous operational activities under your business. They include finance, HR, fleet, TMS, WMS and many more. Therefore, you can replace numerous systems that your business has and get that replaced with Ramco Logistics Software.
Once you start using Ramco Logistics Software, you will notice that it is providing some unique and innovative functionalities. In-built planning and optimization engine is a perfect example to prove the above-mentioned fact. It will help you to overcome complex problems in an effective manner. On top of that, Ramco Logistics Software will provide you with a Mobility and Command Center. It provides enhanced visibility to you across all the aspects of the system.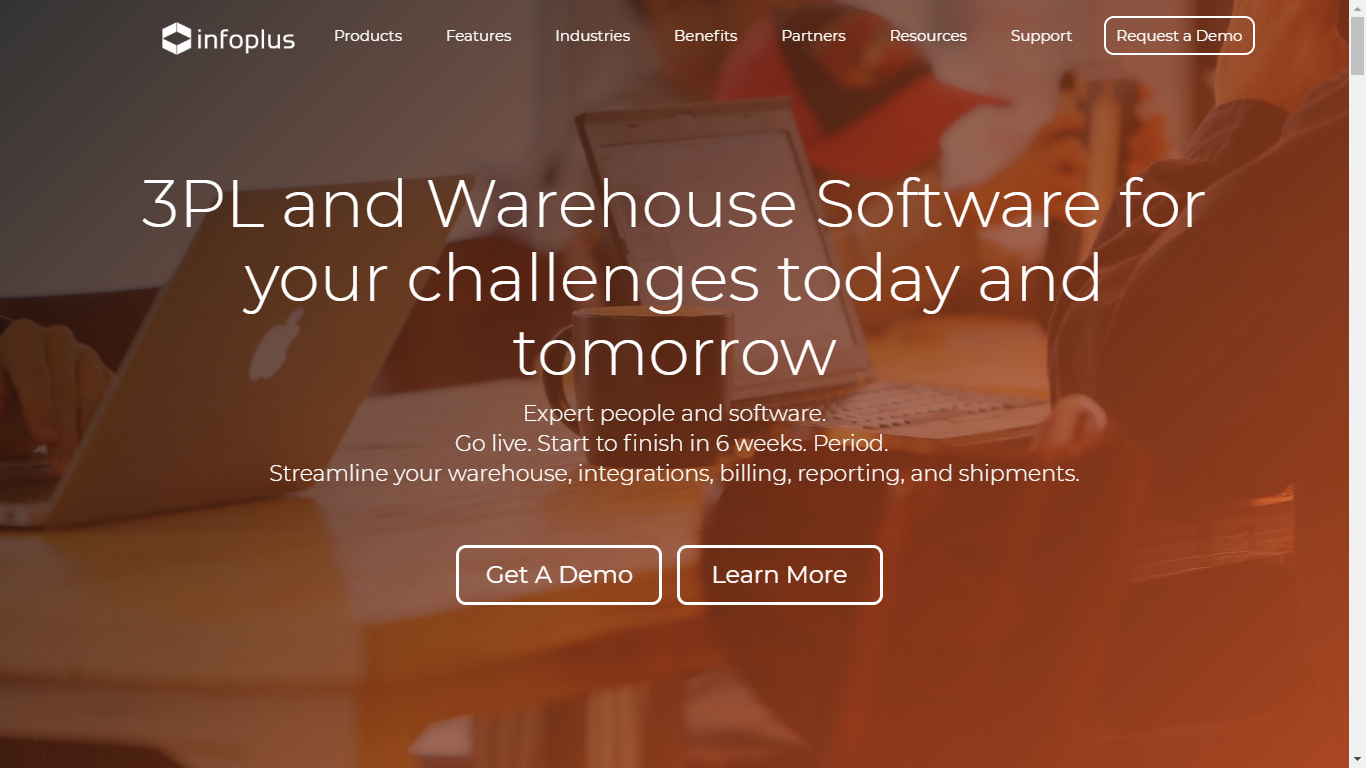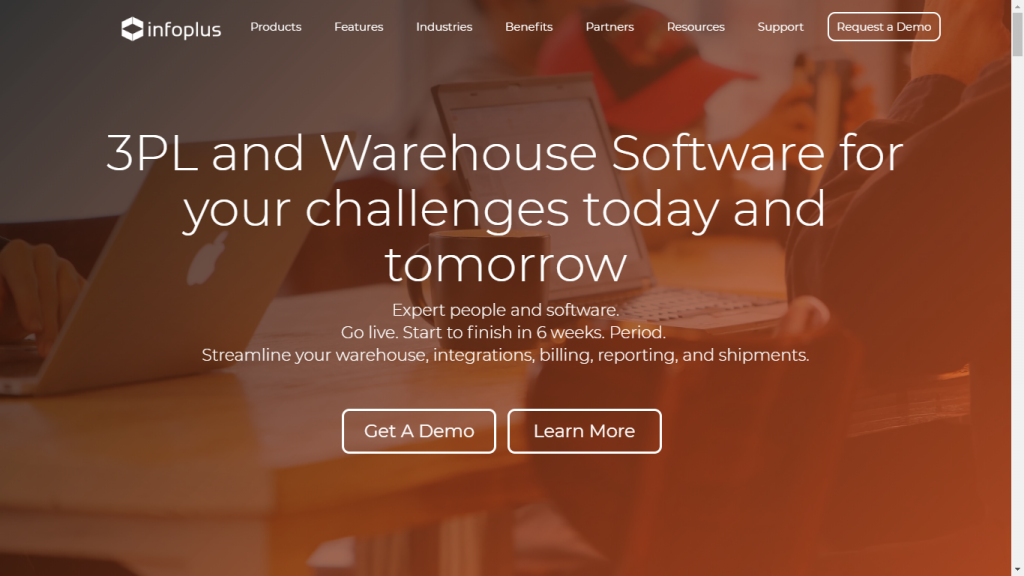 Infoplus looks like a simple warehouse management solution available to consider. However, it can provide you with some powerful features. Some of the most prominent features that will come to you along with this warehouse management system include shipping management, inventory management and e-commerce management. Once you get Infoplus, you will be able to ensure business success with minimum hassle. That's because it can provide you with access to the right tools, which you want to use.
You will never come across any compatibility issues while using Infoplus. It can act as a catalyst and ensure your business growth. The warehouse management software is compatible with multiple channels. When the number of channels is increasing, you can easily scale Infoplus warehouse management software.
Final words
Now you are aware of some of the top warehouse management solutions available in the market. Any person who wants to invest on a warehouse management systems can take a look at these options and move forward. You will fall in love with what you are getting out of them.