Are you a fanatic fan of something? It might be a fashion brand or a video game or a book or maybe a music video. What should you do if your favorite brand announces that there will be a new product released soon?
Of course, it makes you nervous. Then, you will think deeply about how to get it immediately. The first thought you do is preorders it.
What do you know about preorders?
In the digital era, online shops become the main priority especially for those who engaged in technology. It is a quick and simple way to purchase products. However, some people are not familiar with the terms of online shops, for example, preorders.
We often hear this product many times. It is a process of requesting to buy a product before it is available for sale. You order it in advance and you pay it as soon as you order it. Mostly, you don't need to pay in full. You pay it half. Then, pay the rest once you receive it.
This concept makes customers more accessible to purchase their favorite items. After you purchase it, you can wait for the seller to ship your order.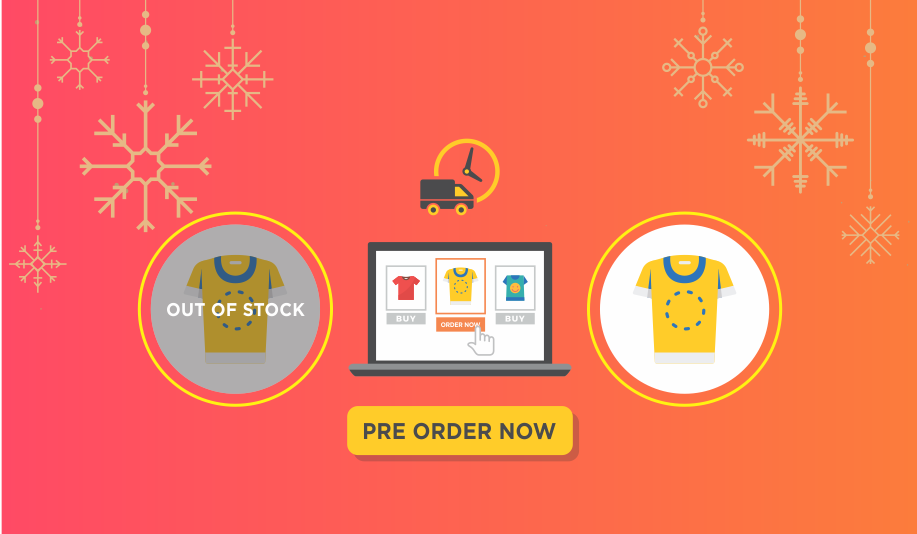 What makes preorders are popular recently?
They are beneficial for both manufacturers and customers. Manufacturers can calculate how many requests for these products. Thus, they can estimate to maximize production. Additionally, this process guarantees consumers to receive the on-demand items immediately after it is released.
This process can create a trend for manufacturers and customers. Both will focus on product quantity. When the demand grows, manufacturers mark it as a success. Customers notice it as popularity. It makes them concentrate on the product.
This method is popular lately because it shares some advantages. It is one of the ways to grow your online business. If you can manage it professionally, your business will develop. Here are brief discussions for publishers and customers.
Preorders can boost your sales
It becomes one of the marketing strategies for manufacturers. The product can gain popularity through that. When the demand grows, more people will recognize your goods. It is a medium to advertise a pre-released product widely.
Some also offer discounts or bonuses to bring more buyers. So, it is not only your product but also your online company will be promoted. It becomes a strong weapon for a company to create a buzz.
As loyal customers, purchasing through this way can be pleasure and enthusiastic. They feel excited because they get an exclusive item. However, you have to be sure that you will get enough product. Due to limited production, the products can be out of stock instantly.
Various business categories apply to preorders. It is not only in the game industry but also in the technology industry. Besides, small and even big companies use these options like Apple and Samsung. It helps to grab potential customers before the products' official launch.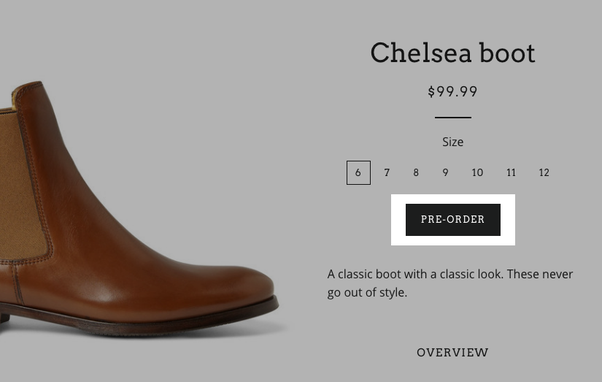 Preorders can be a survey tool
Manufacturers can utilize this strategy as a medium for a free survey. This way can define your merchandises' orders in the target market. You will know whether it is a high-demand or low-demand.
Besides, you can estimate how much quantity you require to meet customers' requests. It releases the manufacturers' worry about the unsold merchandise if you achieve the target.
Although you can use it as a survey tool, this process is not the only strategy. Manufacturers can not rely on it as their main marketing technique. Preorders are not the only approach to boost your online business.
Customers may create demands for this. The quantity requests may increase. However, it is not a guarantee for successful marketing. This method is not sufficient if manufacturers need to improve their revenue.
Preorders are economically beneficial
This process allows customers to pay in advance before the new product is released. Publishers will earn more money immediately. They would be able to use the payment for additional expenses, like operational or others. Additionally, some publishers also offer multiple rewards choice or price reductions. For that reason, customers feel lucky purchasing through preorders.
Try to be wise and not to purchase it too early. Publishers may convince you of this technique. As customers, you are excited knowing about your favorite brand will soon release a new product.
Customers will purchase it immediately and spend their cash on the product to satisfy their will. It is essential to learn and study the product carefully. Spend your valuable time to search for information about the product.
Before preorders, buyers must read carefully the product terms and conditions. Additionally, you can take a quick look at product reviews from related forums. In there, you can find other users' experiences. If you have any questions about that, don't hesitate to post your questions too. You can ask as many as you need.
Preorders respect time efficiency
To maximize the benefit, buyers can take a simple online shop app for this. Don't make your customers wait too long. Otherwise, customers will lose their excitement or forget their products.
Furthermore, you must use a safe and simple payment method. There are multiple selections to collect money from customers. You can use credit cards or electronic payment methods, like PayPal. By doing this, you can start preorders in your online shop.
This method of buying might threaten the company's credibility. It can risk a good relationship between buyers and sellers. The online business may lose their customers' trust if there is a delay in shipping the products.
Publishers take full control of their products. They manage the production as well as delays or cancellation. Hence, it is essential to know the exact date of the product launched and availability before you display it as preorders.
In brief, mostly, goods can not sell themselves. You are recommended to combine promotional and marketing strategies to make your products best-seller. By applying those methods efficiently, preorders can be a powerful device to expand sales and develop your eCommerce business.