Inventory is a collective term for goods or stocks that businesses hold for production, processing, and re-sale. Inventory is mainly of three types – raw materials, work-in-progress, and finished goods. The inventory investment is quite high especially in capital intensive, manufacturing, wholesale, and retail business sectors. A major portion of a firm's working capital is locked in inventories. Thus, unused or idle inventory entails significant losses for a firm. A firm has to maintain the right balance between purchase and storage costs and ensure that production, revenues, or profits are not adversely impacted in any way.
Thus, the stocking, maintenance, storage, transportation, and cost of inventory are of utmost importance. Hence, inventory planning and management is an important function. In this article, we will list some of the important objectives of inventory management in consecutive paragraphs.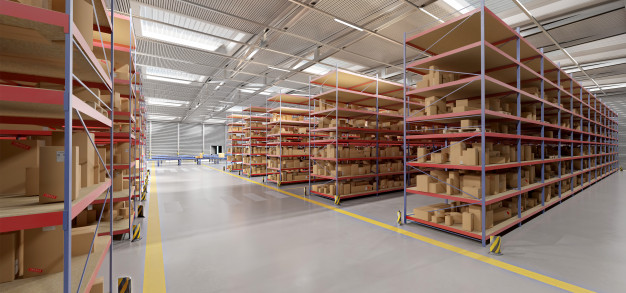 Objectives of Inventory Management
To Maintain Adequate Inventory Levels
The optimal inventory level or economic order quantity is computed based on demand for your firm's finished goods. The higher the demand, the greater will be the raw material requirement. Inaccurate calculations of the same lead to understocking or overstocking. Understocking will lead to production bottlenecks and delay in customer order fulfillment. Thus, customers may be dissatisfied. Consequently, your firm's brand image may be adversely impacted.
On the other hand, overstocking bloats your working capital figures. A large amount of money is locked in overstocked inventory. It may occupy considerable warehouse space too thereby leading to additional warehouse maintenance and rental costs.
Forecasting demand and estimating your inventory needs accurately are the keys to maintain optimal inventory levels at all times. An inventory management software helps you track the inflow and outflow of inventory. It also helps you automate your purchases by specifying a minimum reorder level for every product therein. It will send you alerts when stock levels fall below the stipulated minimum.
To manage backorders
Many businesses these days allow customers to backorder. This helps firms to stay ahead or at par with their competitors. With the backorder option, customers can place orders for products that are out of stock. As an inventory manager, you may create purchase orders based on backorders and order history. So, you will purchase only the required amount of materials to fulfill customer backorders. This prevents overstocking.
Moreover, backorder tracking aids you in maintaining zero working capital, hold orders till items are back in stock, and fulfill orders partially, that is, deliver what is available and hold what is out of stock.
To manage inventory warehouses
Warehouse management is one of the primary objectives of inventory management. A warehouse is a place where all types of inventory are stored. As your firm's scale of operation increases you may require larger warehouse spaces and multiple warehouses to store inventory. Transferring stocks from one warehouse to another entails logistics and transportation costs too. Moreover, tracking inventory levels at multiple locations is a costly, cumbersome, and time-consuming affair. It can affect production efficiency and customer service quality too.
Building warehouses closer to the vendors, specifying exact warehouse location to receive supplies, or executing customer orders directly from the warehouse helps firms save shipping costs. Inventory management software helps you track stock changes at multiple warehouses, auto-update inventory levels at each warehouse, and execute auto purchases to replenish stocks. Moreover, this helps you easily identify and transfer surplus inventory from a warehouse to another where there is an inventory deficit.
To manage multichannel orders
Nowadays, many e-commerce firms have tie-ups with various sales channels or online platforms like eBay, Amazon, Flipkart, Alibaba, etc. Tracking customer orders and inventory levels on multiple channels is a challenge for many businesses. Moreover, due to differing operating costs on different platforms, a uniform pricing mechanism for all sales channels may not work.
Thus, one of the objectives of inventory management system is to integrate multichannel orders – both online and offline on a single platform. A centralized order management system helps firms to easily monitor and ensure adequate inventory levels at both digital and physical stores. 
An inventory management software configures multiple channels, stores, and warehouses within a single system. Real-time inventory updates, sales tracking, order history monitoring, and live order processing are other benefits of using inventory management software. Moreover, you can capture import, export, confirmed, and canceled orders on a single window. You can also formulate customized pricing for different channels and provide discounts and special offers to repetitive customers.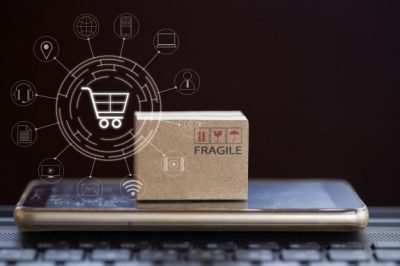 To lower overall inventory management costs
All costs associated with procurement, processing, transportation, and storage of inventory are known as inventory management costs. There are mainly three types of costs – ordering, carrying, and stock-out costs.
Ordering costs comprise purchase requisitions, purchase orders & invoicing, labor charges, shipping, and processing costs. Some of these expenses may be totally absent or infinitesimal. It depends on the size of your business and the scale of operations.
Carrying costs encompass warehouse leasing & rental charges, inventory insurance, storage, warehouse administration, inventory handling charges, taxes, in-house transportation, obsolescence costs, etc.
Stock-out costs entail losses arising out of lost sales revenue due to lack of or shortage of requisite inventory. Defective inventory may lead to the production of substandard finished goods and higher sales return volumes. Working capital losses due to excess idle inventory may also be included in this category.
Thus, one of the main objectives of inventory management is to minimize costs.
To minimize inventory wastage and losses
Inventories are subject to obsolescence, deterioration, and damages if not handled with care. Moreover, some inventories are perishable and have a short shelf life. Moreover, unguarded warehouses or a lack of robust security systems can lead to inventory theft or pilferage. All this will lead to inventory wastage and losses. Hence, one of the objectives of inventory management is to minimize such losses.
To maintain systematic inventory records
Warehouse accounting, inventory reports, working capital accounting, sales and revenue reports, pricing policies, vendor lists, etc are important records that have to be maintained properly and be updated regularly. Thus, proper documentation and accounting of inventory-related activities are important objectives of inventory management.
To maintain high customer service quality
Any business which aims to flourish requires happy customers. Happy and returning customers help build brand loyalty. However, this can be achieved only by ensuring high customer service quality. Timely order delivery, competitive prices, high product quality, etc are some ways by which a firm can achieve high customer ratings. An efficient inventory management system enables firms to deliver orders on time and thereby enhance customer satisfaction.
To reduce inventory processing time
Inventory processing time encompasses the time taken to convert raw materials and work-in-process inventory into finished goods inventory. The lower the inventory processing time, the greater will be the time and cost savings for a firm.
To ensure overall inventory control
Inventory control comprises the prevention of understocking and overstocking. It also ensures that inventory levels appearing in financial statements are physically present in the warehouses. Any mismatch between the two needs to be identified and corrected. An Inventory management software is a one-stop solution for all your inventory & warehouse accounting, purchase management, order tracking, and documentation needs.
Final words
Inventory management is an important function in all organizations. Just-in-time delivery, dropshipping, and ABC inventory analysis are some ways of managing inventory efficiently. However, using inventory management software may help you manage logistics effectively, shorten the cash recovery cycle, and streamline multichain operations on a single system. Centralized inventory monitoring also enhances your overall returns, customer service quality, and brand equity.
ZapERP is an inventory management software with advanced functionalities and an efficient inventory planning, monitoring, and management mechanism. You may visit their website for more details by clicking here.