You might have heard the term Metaverse recently, and if not, you may have seen or heard the news of Facebook changing its name to Meta.
So, why did Mr. Mark Zuckerberg change the name of Facebook to Meta? The answer to this question is simple, he identified the potential of this evolving technology and clinched the most prominent keyword for his business in the future.
But do you know what exactly Metaverse is and how it works? If not, this short article will make you understand what the Metaverse is and whether it is a disruption or a blessing.
What is Metaverse?
Metaverse is a virtual reality platform where users can interact with each other through a computer-generated 3D environment. Metaverse offers a real-life immersive experience through smart AI (Artificial Intelligence) technology and high-speed internet.
When you enter a Metaverse through a web browser or a software build, you see an unimaginable virtual world developed with the latest 3D immersive technology. Then you are asked to choose a 3D avatar or create your own 3D avatar in the platform, which will resemble you in this virtual world.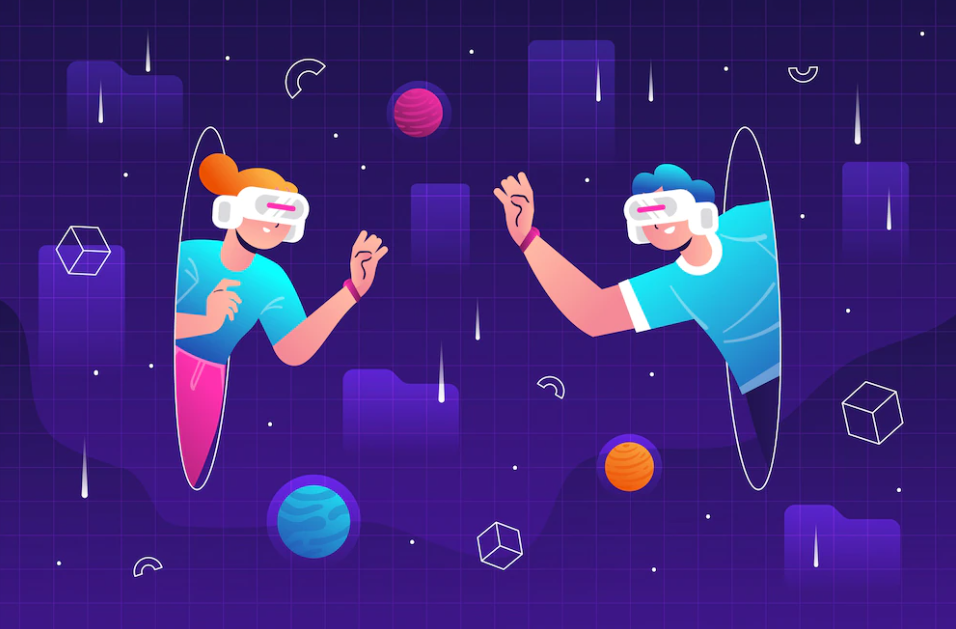 Let me tell you that a 3D avatar is the most iconic feature of Metaverse and is the main element that makes it stand out and is one of the reasons for making it popular worldwide. Various companies have developed their high-end Metaverse and are utilizing this platform for their business operations. These Business operations include –
Virtual trade fairs and exhibitions
Virtual summits & Promotional Events
Virtual Conferences and Meetings
Virtual Investment Summits
Virtual Product Launch events
Virtual Job & Education fairs
Now, as we had an overlook at the term Metaverse, let us now deep dive into the debate of whether it is a disruption or a blessing for the business world.
Opportunities in Metaverse –
Metaverse brings enormous opportunities for the growth and development of various segments of the industries. Many leading organizations like BMW, Disney, Gucci, and Warner Bros, are already utilizing the Metaverse at its best for their business operations, and there is no doubt that they are succeeding in it. Above that, a study conducted by Accenture states that about 71% of executives say that the Metaverse will create immense opportunities in the future and is good for business.
Metaverse proposes an entirely different platform to its users, who use the internet with a conventional approach and less immersive experience. It is like re-designing today's internet service from a collection of sites and several applications to a continuous 3D universe with a real-life experience.
The Metaverse is a new and immersive version of the internet we all use today. Here, instead of viewing the digital content on a computer screen, we get indulged in the immersive world of virtual reality by wearing a Virtual Reality (VR) Headset to roam around the interactive 3D world.
With all these things into consideration, Metaverse offers excellent opportunities for business owners and start-ups entering the virtual world to earn whopping revenue figures. Especially the creator economy is empowered by this technology, as they can easily reach their potential customers without much effort and monetize their content through AI-based technology.
Another interesting fact about Metaverse is that it will always be ON, always live, and enabled with real-time experiences like a live city, giving a full window of 24 hours for business owners and promoters to promote their products and services.
Not only this, Metaverse offers lucrative opportunities for business growth with Virtual Shops, Entertainment centers, Trade fairs, and exhibitions on a completely different and immersive 3D platform built with 360° vision.
According to a study and published reports, it is predicted that by 2026, 75% of people will spend at least an hour in the Metaverse, which is undoubtedly an excellent thing for the Metaverse industry.
Now, after knowing about the opportunities, let us now reach our article's debate point, which questions the Metaverse whether it is a disruption or a blessing.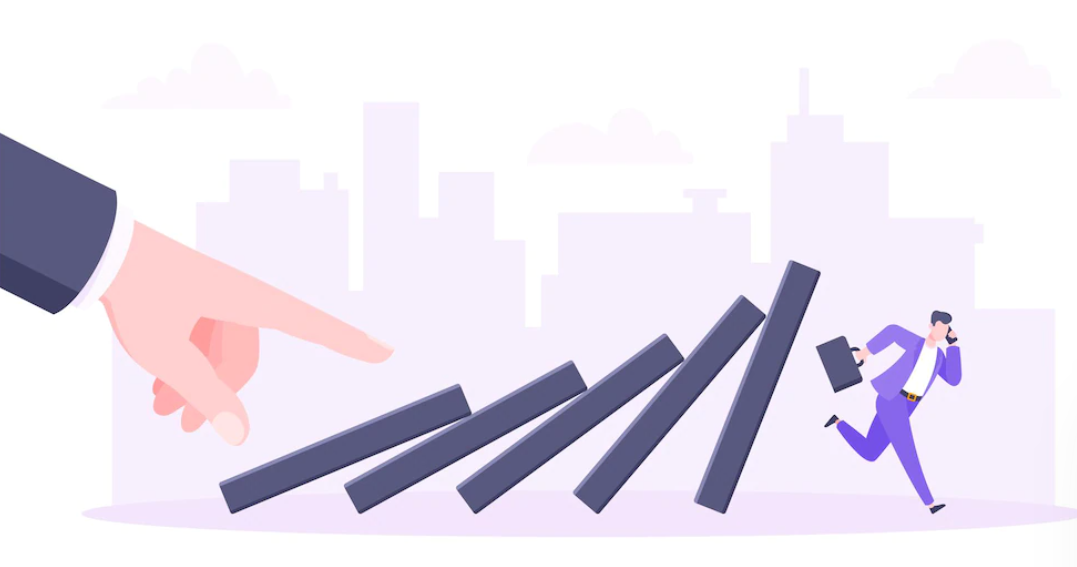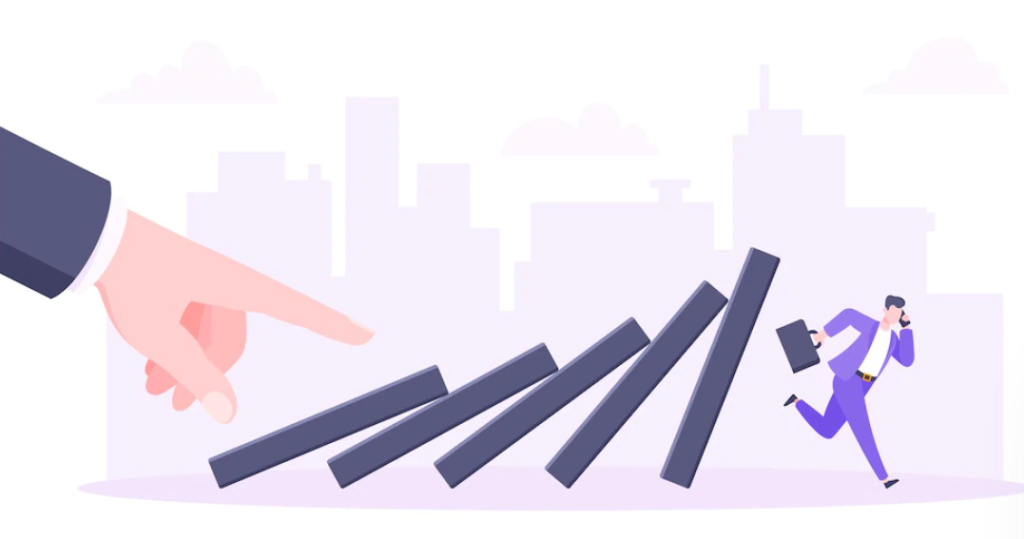 Talking about the disruption points, which people are talking about or raising questions for. Here are the top 3 concerns which say that the Metaverse will disrupt the business world –
Investment – Businesses will need to invest a lot of their money to taste the success of Metaverse, even though the users can have free access to such platforms. This can sometimes lead the business to deep financial losses and disrupt the entire business by incurring huge debts.
The increased need for cryptocurrency – Metaverse encourages the usage and development of cryptocurrency and blockchain. Metaverse being a virtual world, can make use of virtual currencies in the future, and looking at the volatile nature of such virtual currencies, it can lead to massive loss and disrupt the entire business.
Security Concerns – Cyber-attacks are common nowadays, and people are more concerned about their cyber security owing to personal and financial information. Metaverse being a virtual platform, does have security concerns to protect the IP of the system and prevent any mischievous things like data and identity theft.
Owing to these three reasons, there were discussions on whether Metaverse is safe to use or will create disruption in the business world.
With all the information discussed in this short article, it is evident that Metaverse has some pain points, which can be addressed in the future considering its risks. But still, it can't be said that Metaverse will create a Disruption in the business world. It offers various growth opportunities, several benefits, and massive technological developments.
In short, we can say that Metaverse is a virtual world where everyone can explore, communicate and interact with people globally, being in a 3D environment.
So we can conclude that the Metaverse is more of a blessing than a disruption to the business world, with all the future opportunities and benefits assured. It has some key pain points to be addressed, but still, considering all the facts, we can say that the Metaverse will be a blessing in the future.
Now, if you wish to learn more about such facts and some really interesting things related to the industry, visit zap inventory and learn more.