Hello everyone, we introduce you the version 5.8! ZapInvenory has just got more features and stability.
Worried about efficiency and results? It's time to rethink your inventory with our all-new ZAPINVENTORY.
At ZapInventory, we are constantly motivated to provide you with the most excellent product. Here are our most recent updates, and stay tuned for further information.
1. GoShippo Integration
With this professional shipping service, you can get started quickly and easily! GoShippo provides the lowest-possible rates from leading carriers such as FedEx, DHL, and more. Sync your ZapInventory account with GoShippo to manage orders in one place and get up-to-date tracking and notification updates for you and your customers. You can take advantage of the best rates and everything you need for professional shipping in one place.

2. Push bulk products to sales channels
You can now easily add and sync your products in bulk to your sales channels with just a few clicks. You just have to select the products you want to sync and utilize Bulk Actions >> Push to channel option to push them to your desired channels. It allows you to save time and increase efficiency, all while streamlining your workflow.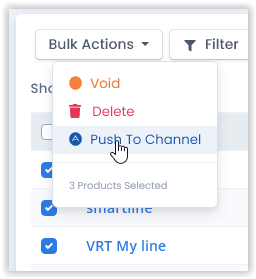 3. Add pricelist while creating a new product
Create and assign product pricelists quickly and easily! While adding a new product, you can assign one of the existing pricelists or create a new one. You can assign multiple pricelists to that product if required. It allows you to save time and ensures your pricing is up to date. With our intuitive interface, you can take control of your pricing and get the most out of your products.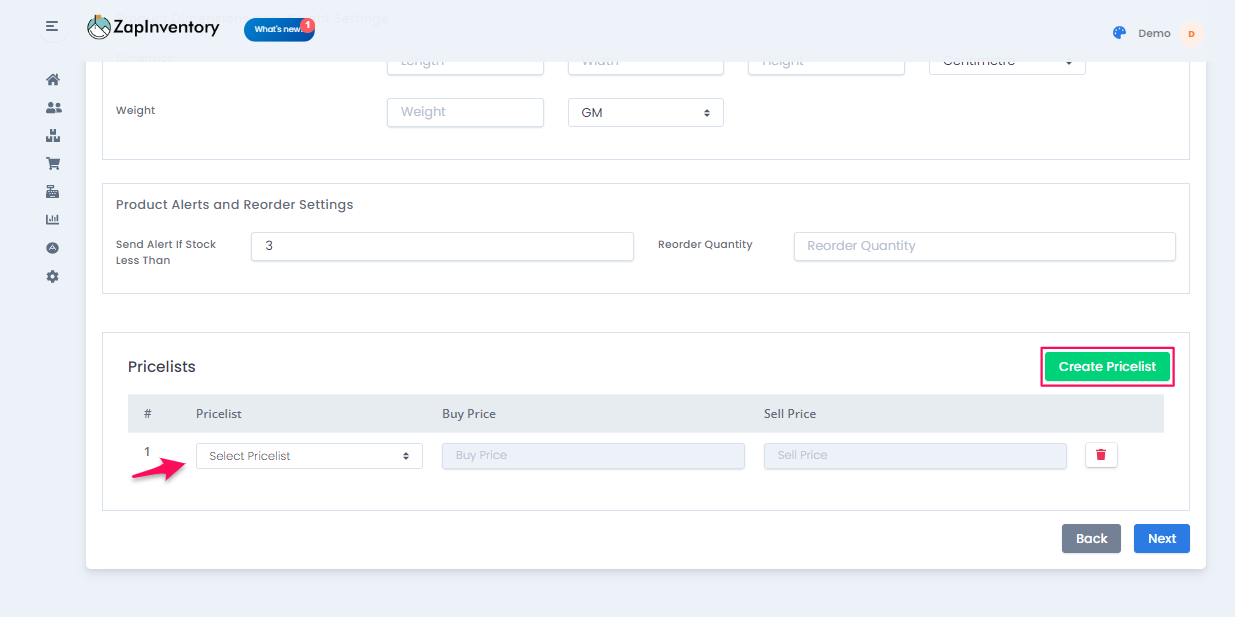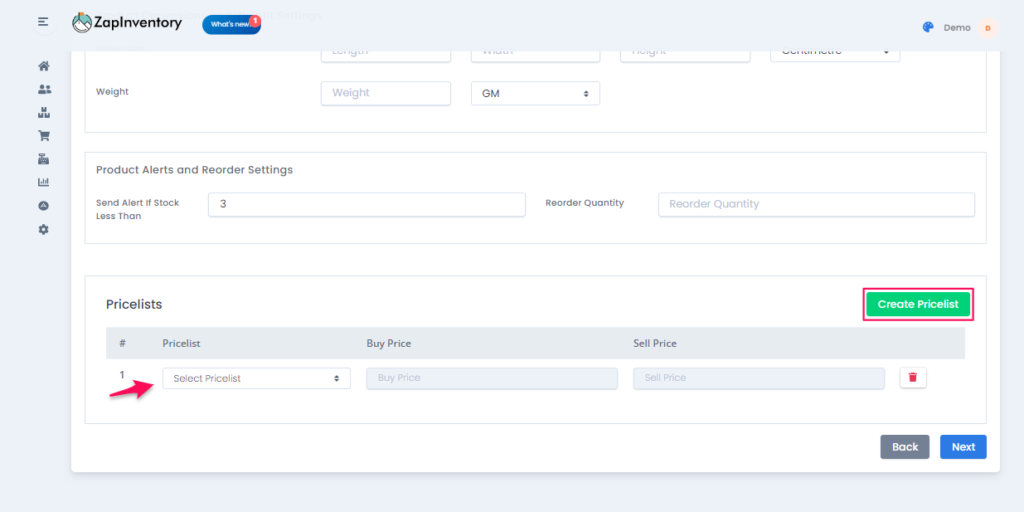 4. Add BOM products quickly
Don't stress if you need to create a Bill of Material and forget to add a manufactured product to your inventory. We have you covered! With just the click of a button, you can quickly add a new BOM product while creating your Bill of Material. It will save you time and effort without any hassle.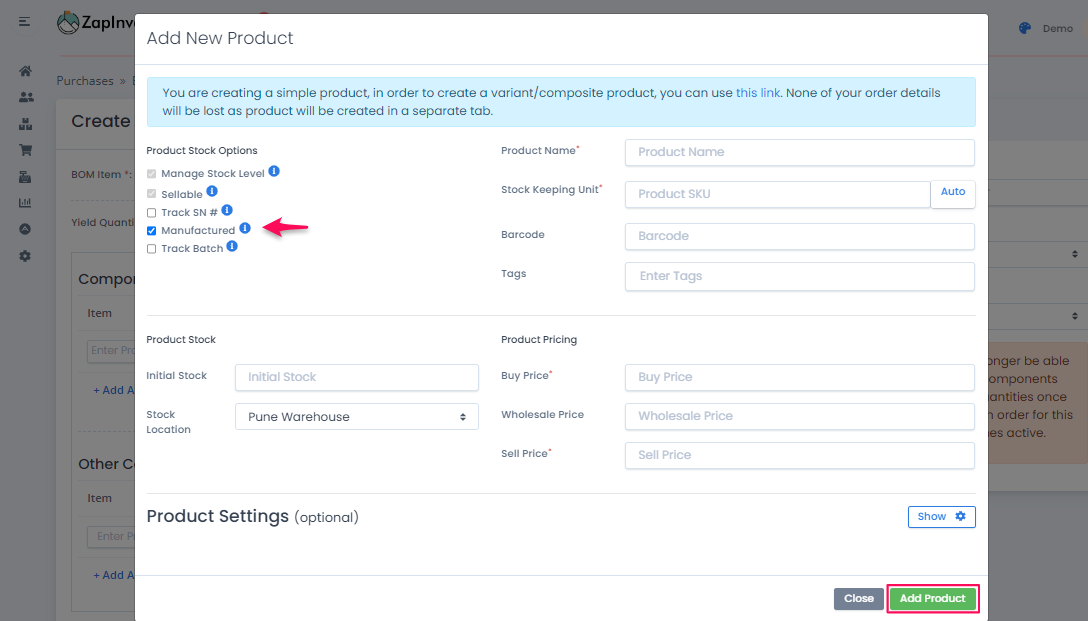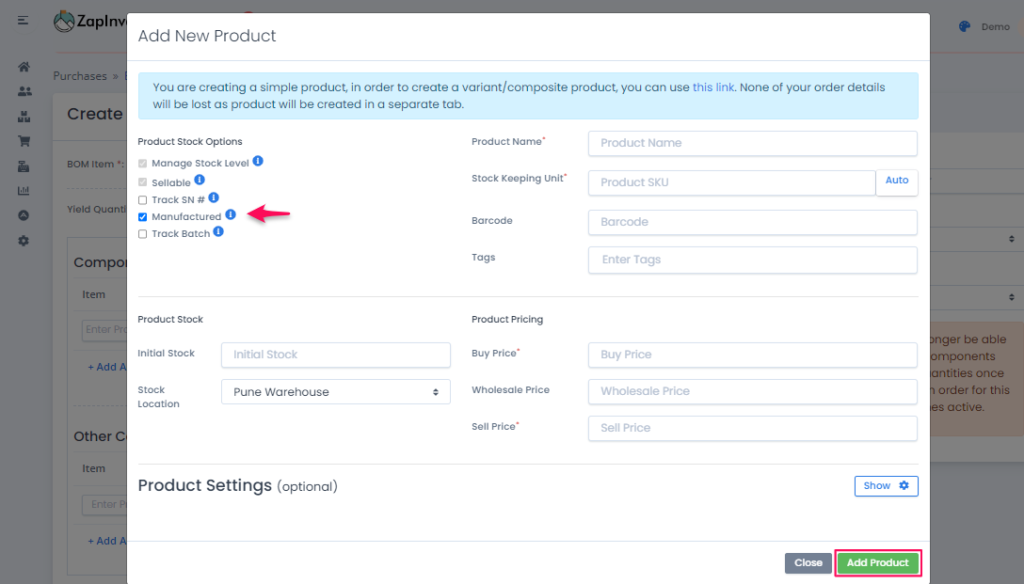 5. Package shipment status
Keep up to date with the status of your package and shipments with this easy-to-use update. In ZapInventory, you can easily monitor if your shipment is created, shipped, or failed. Stay informed of your shipment progress. The simplicity and convenience of our services will make managing your business easier than ever!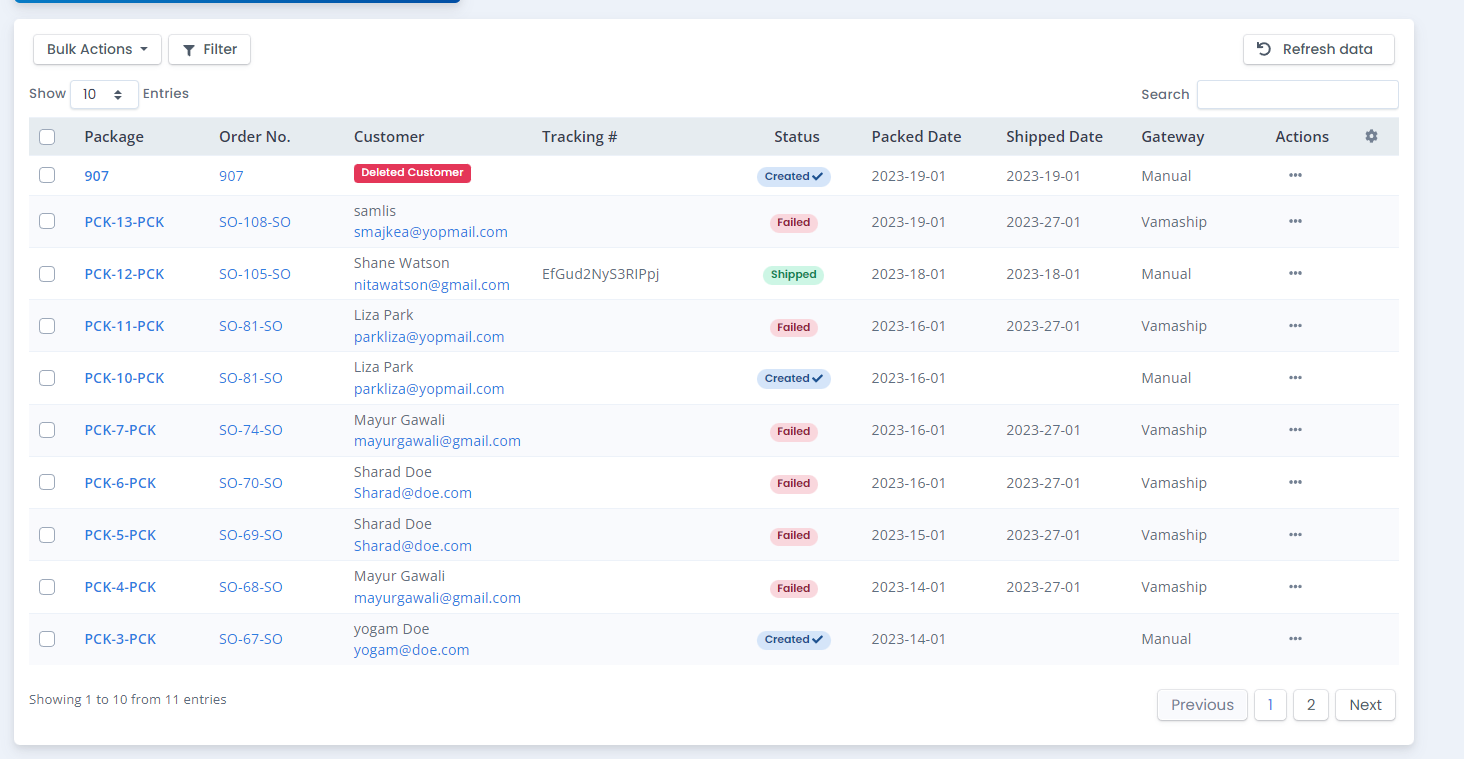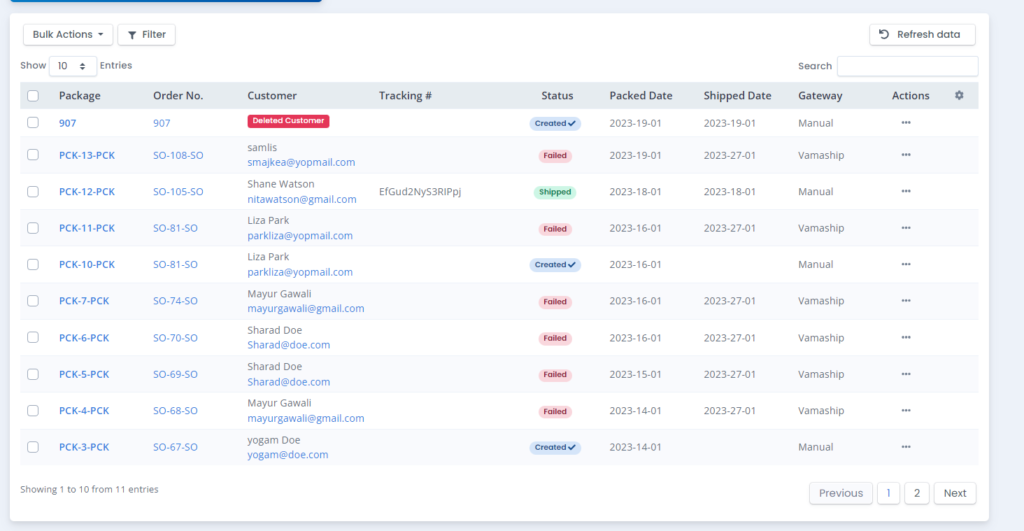 Here's the link to our previous update: