Hello everyone, we introduce you the version 5.0! ZapInvenory has just got more features and stability.
Worried about efficiency and results? It's time to rethink your inventory with our all-new ZAPINVENTORY.
At ZapInventory, we are constantly motivated to provide you with the most excellent product. Here are our most recent updates, and stay tuned for further information.
1. Delete all the user's account data
We have added a button by which you can delete all your account data with just one click if you want to refresh the account and make a new start.
In this, all your data in the ZapInventory account will be deleted, including Inventory Data, Sales Data, Purchase Data, Shipping Data, CRM, Third party Integration connections, etc.

For this, you can check in the section settings -> quick settings-> profile settings.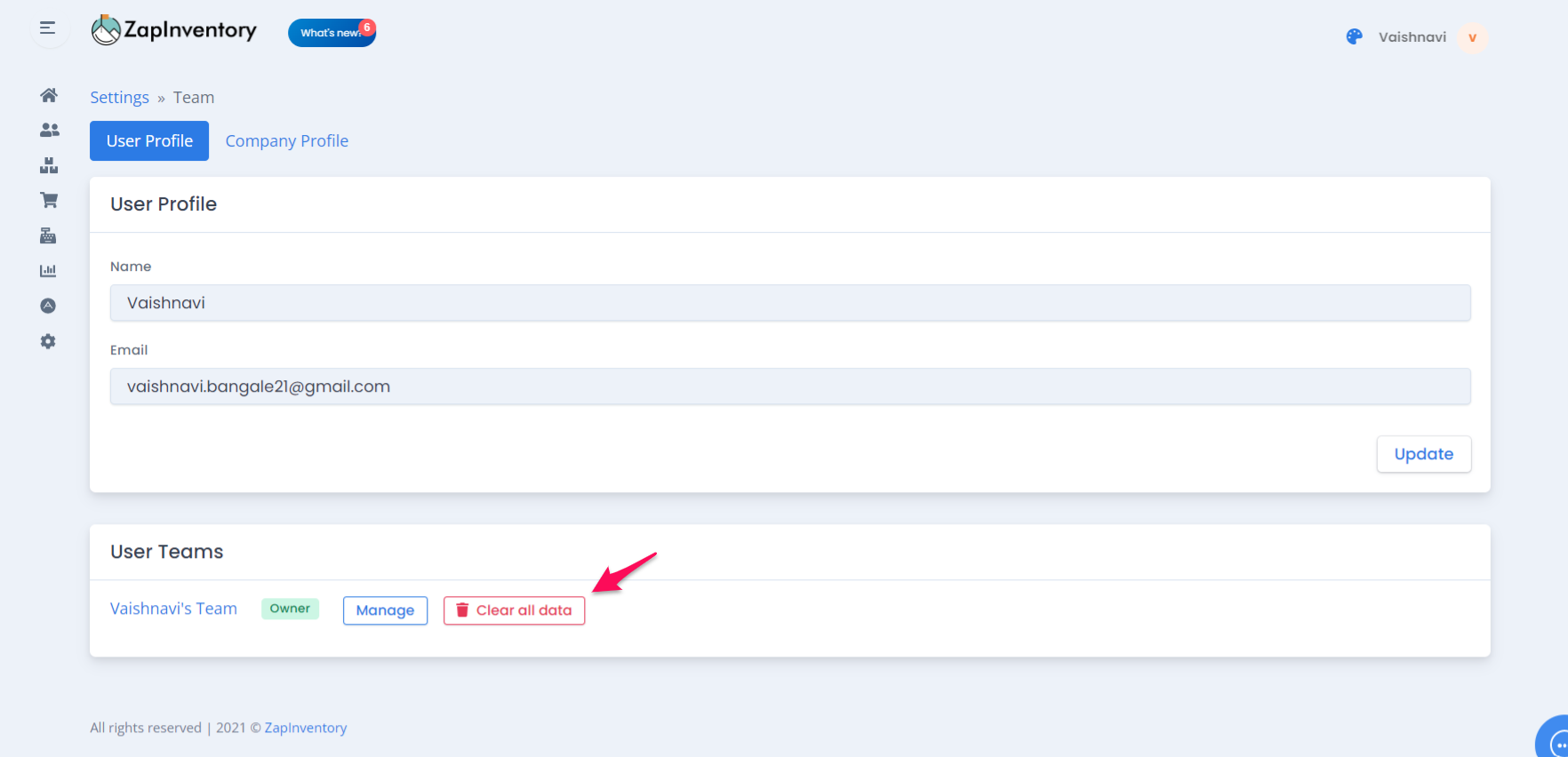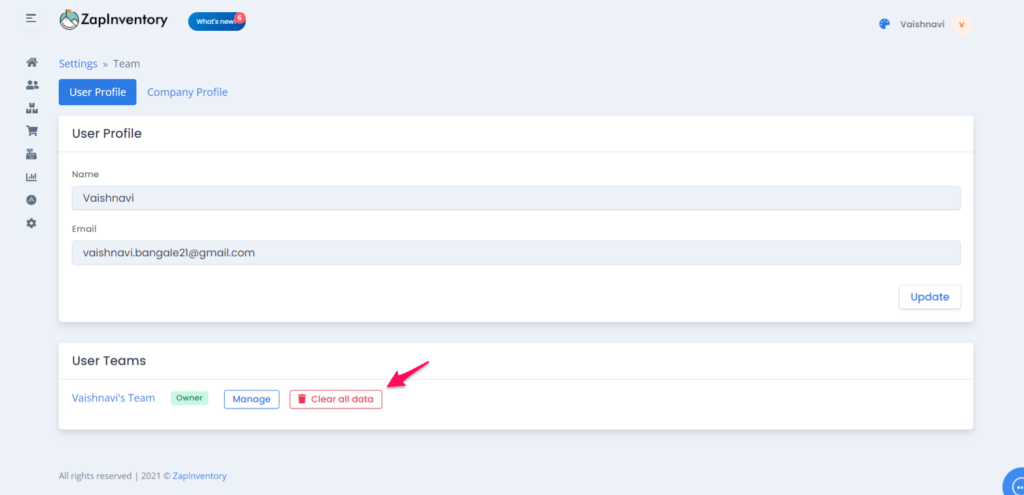 2. Pricelist dependency in POS
We have improved your experience with us by introducing this new feature, now you can assign a pricelist to the products and customers too, and it will get reflected in POS bills; this will help you to give customized pricelist to the specific customer and this way, you can give the benefit of the loyalty of the customer.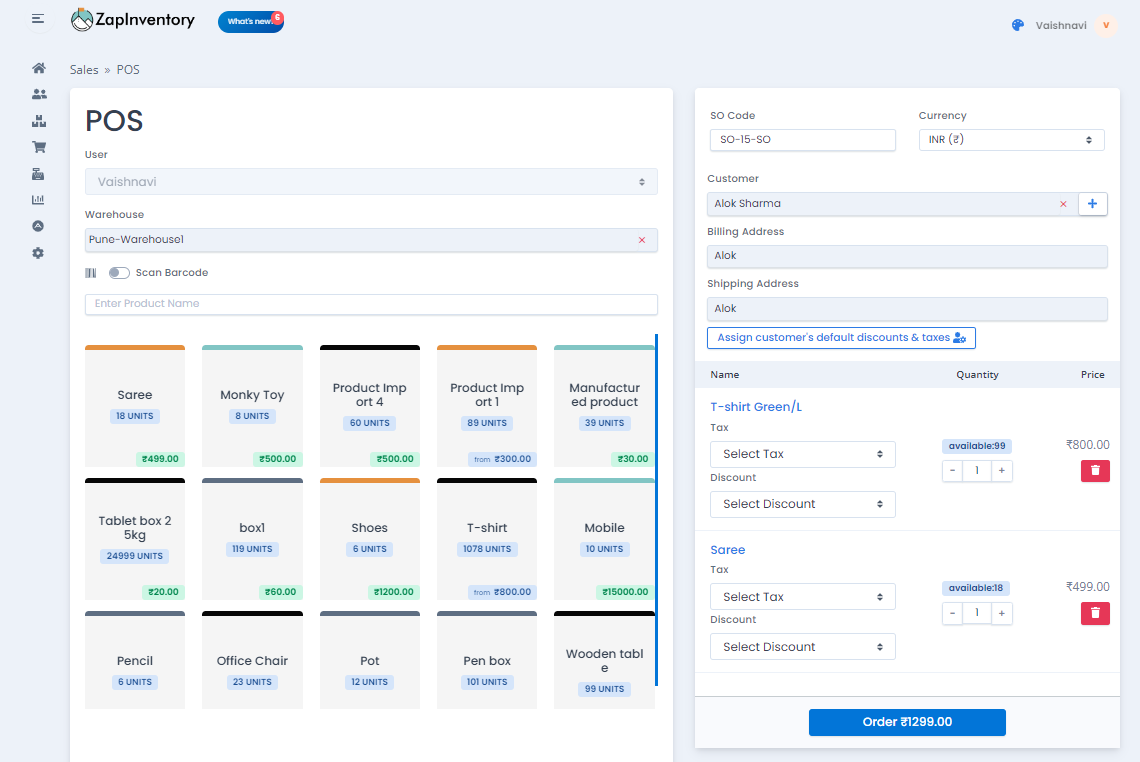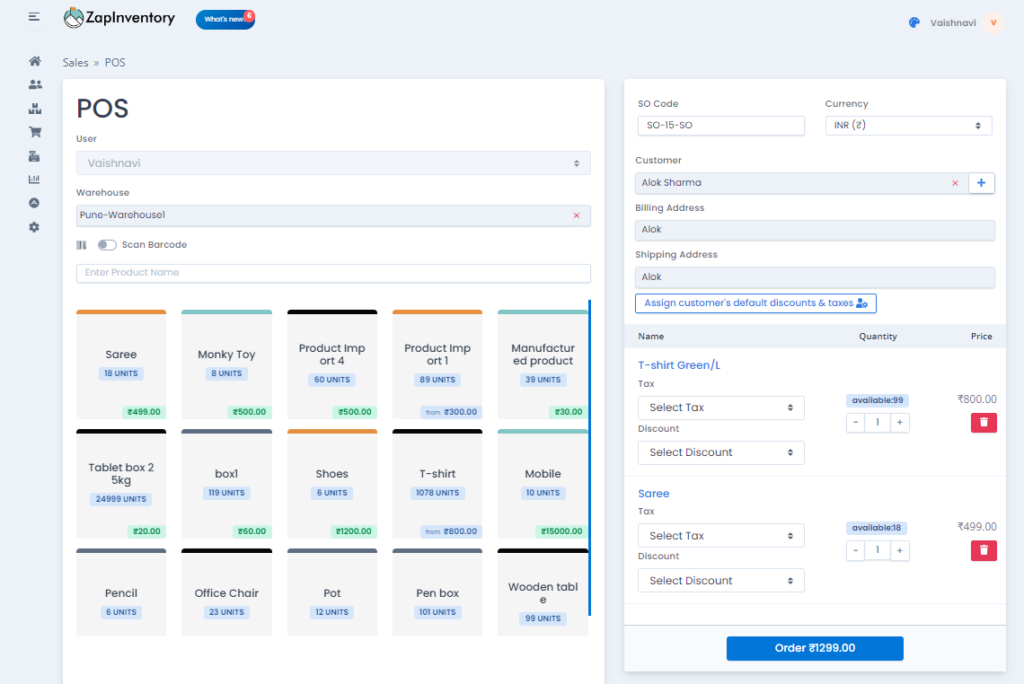 3. Pack variants in POS selection
You can now sell pack variants from POS, too; you can add pack variants through a barcode scanner on POS too. We hope this update in POS will give you a better experience.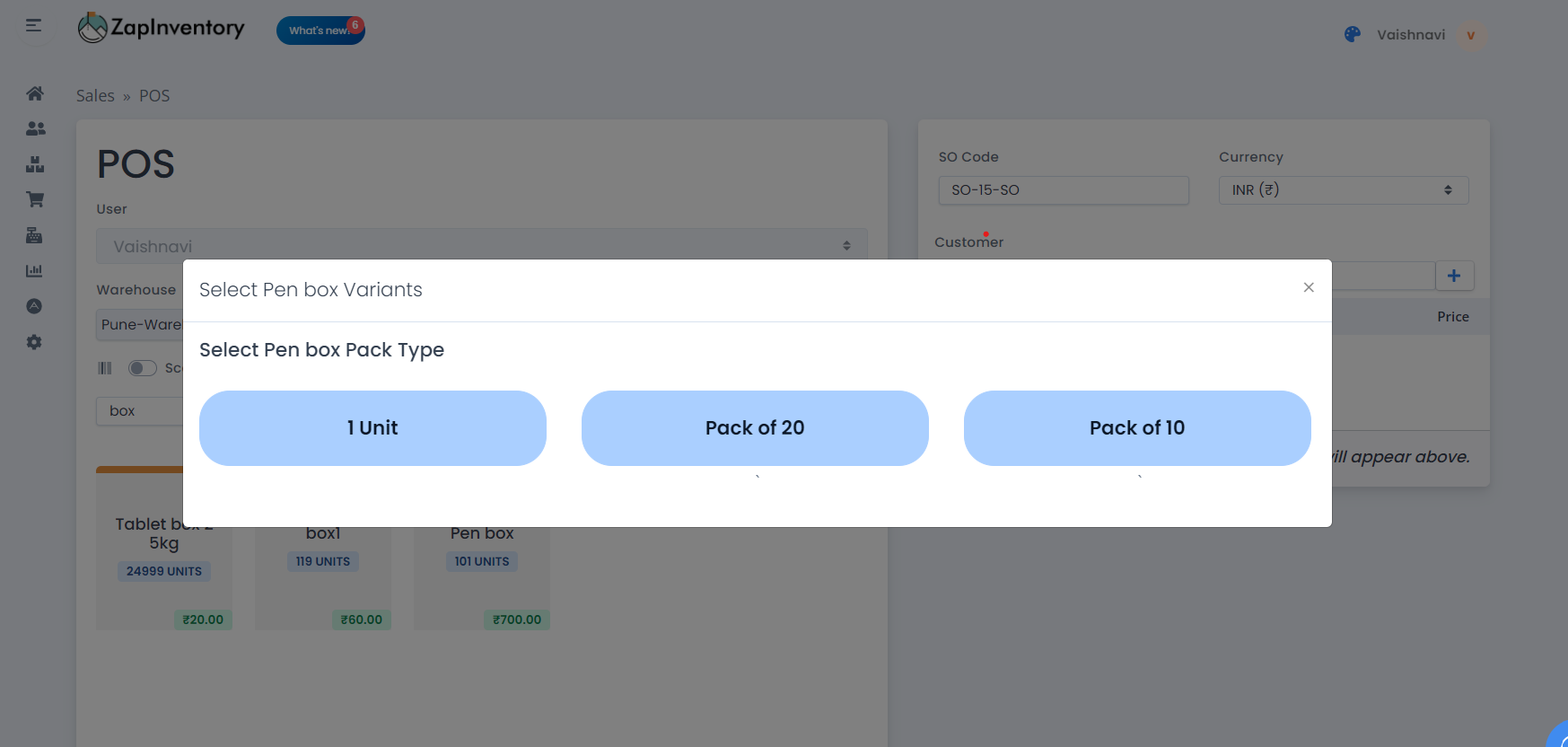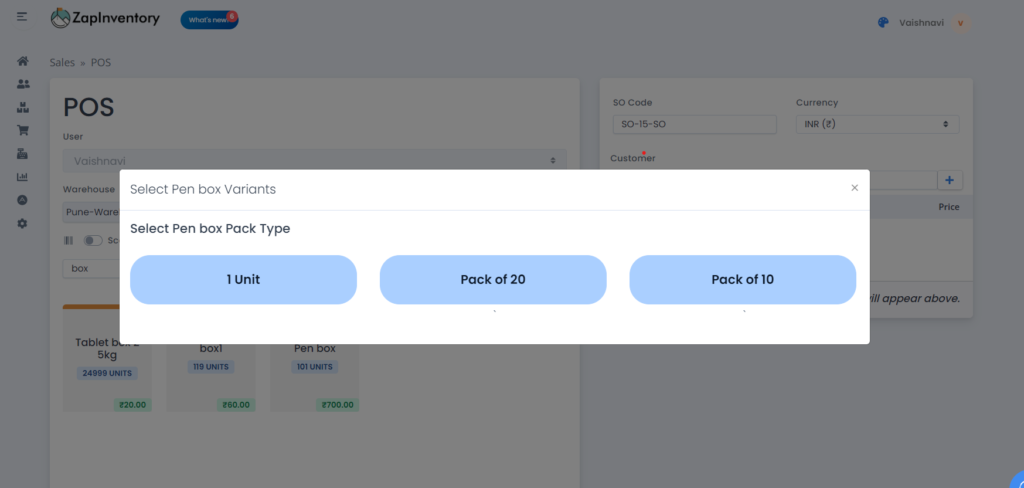 4. Multilanguage availability in ZapInventory
As we promise, we continuously try to improve your experience with us and increase your productivity.

Now you can see ZapInventory in the "English", "Czech", and "Espaṇol" languages. It will help you and your co-workers who understand only your native language.

You can click on the 'Look and feel' shortcut beside the name of the account to change the language setting.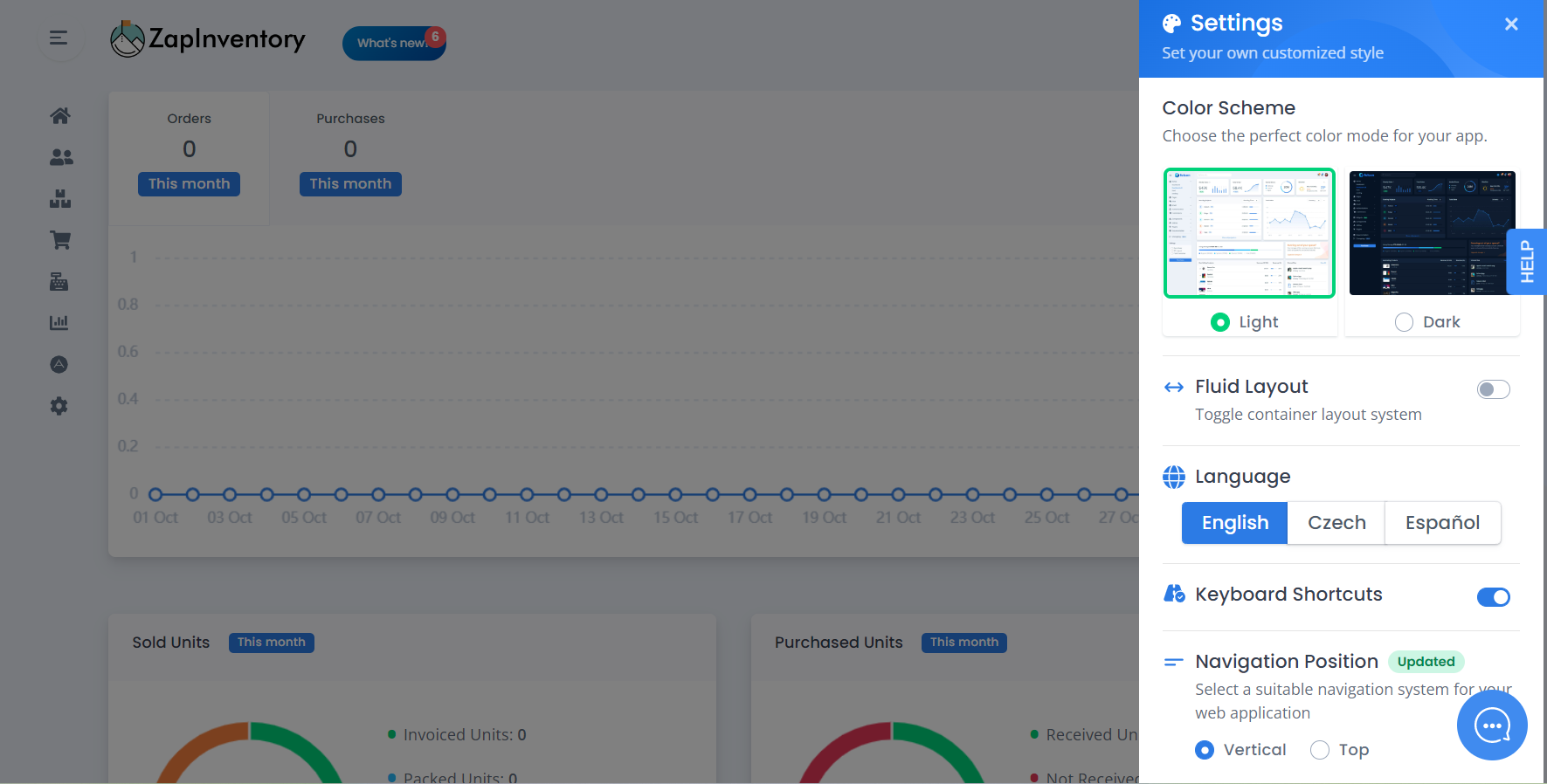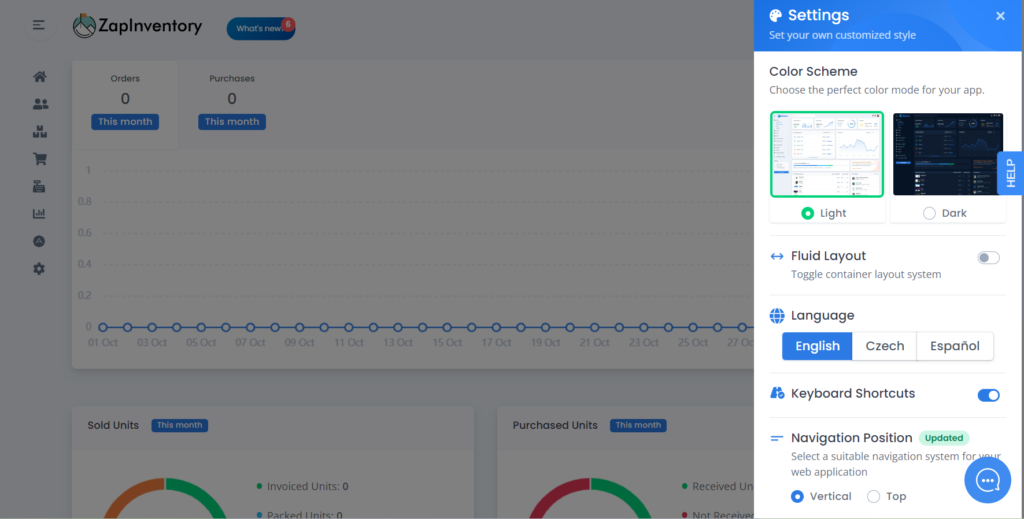 5. Make Tracking # mandatory field for Shipments
We made tracking # ID compulsory when creating a shipment for the product. We need to restrict users from creating a shipment or a shipped package & give proper validations.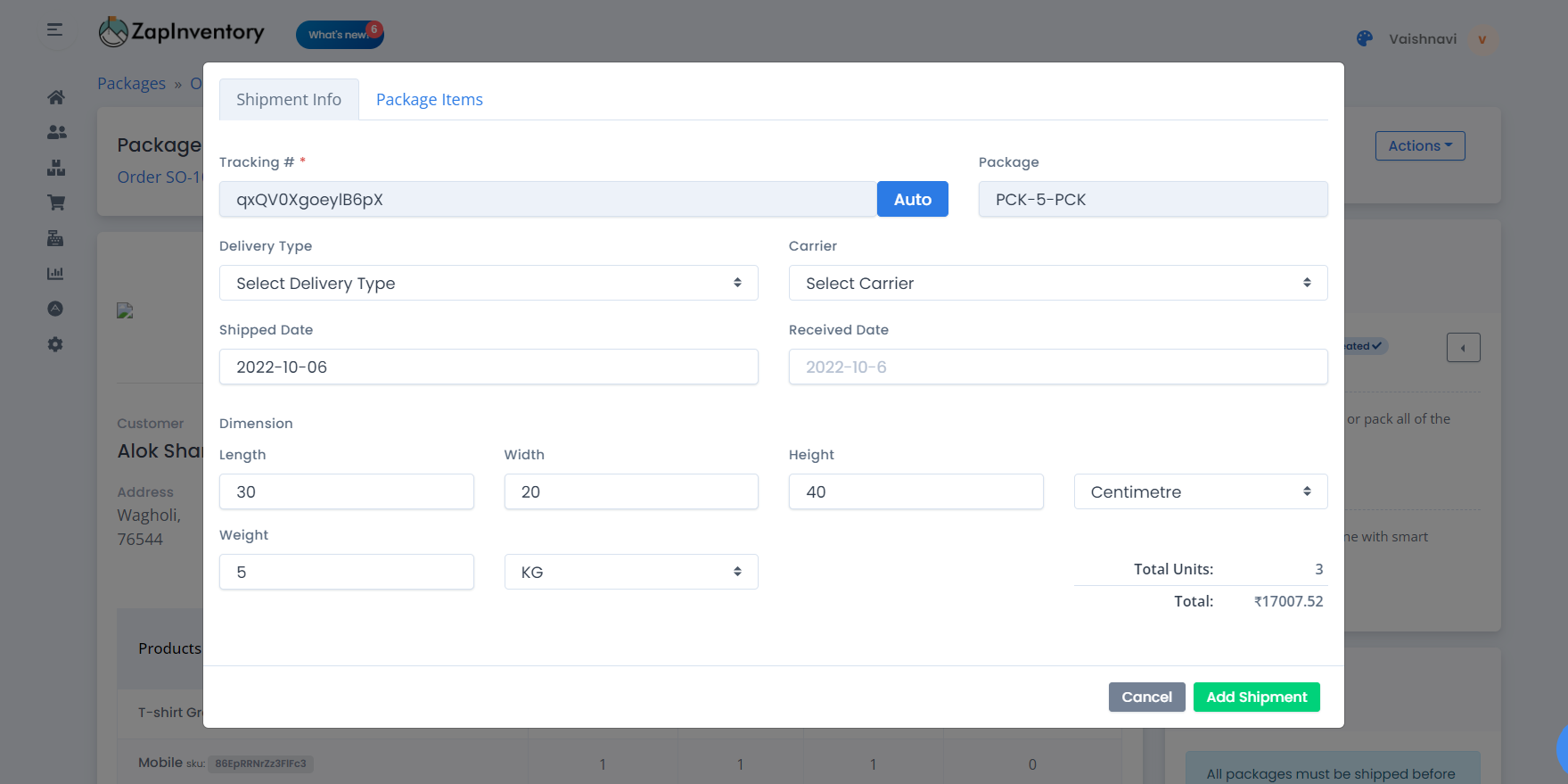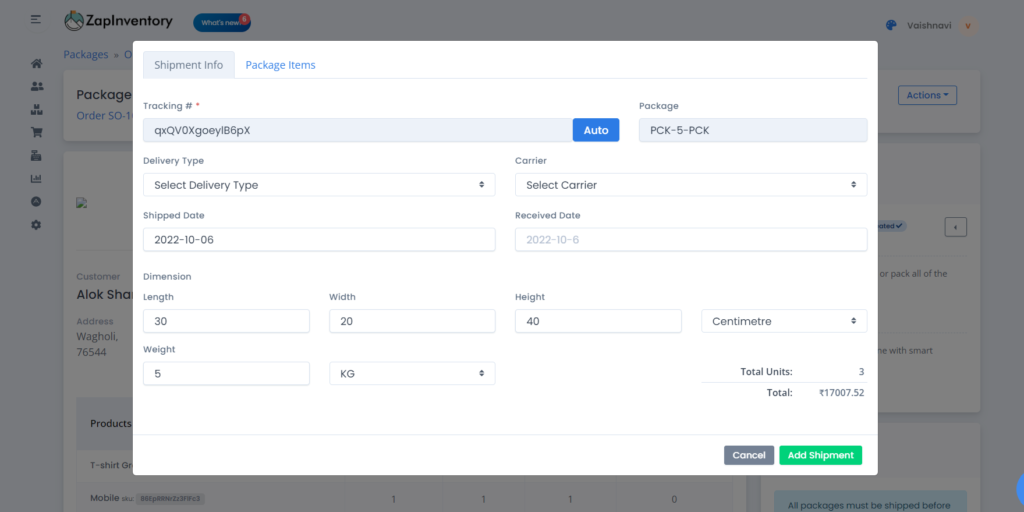 6. Bin location report
We made available a bin location report for you; this will help your employees or respective person to pick the products from the rack or the bin location mentioned in ZapInventory.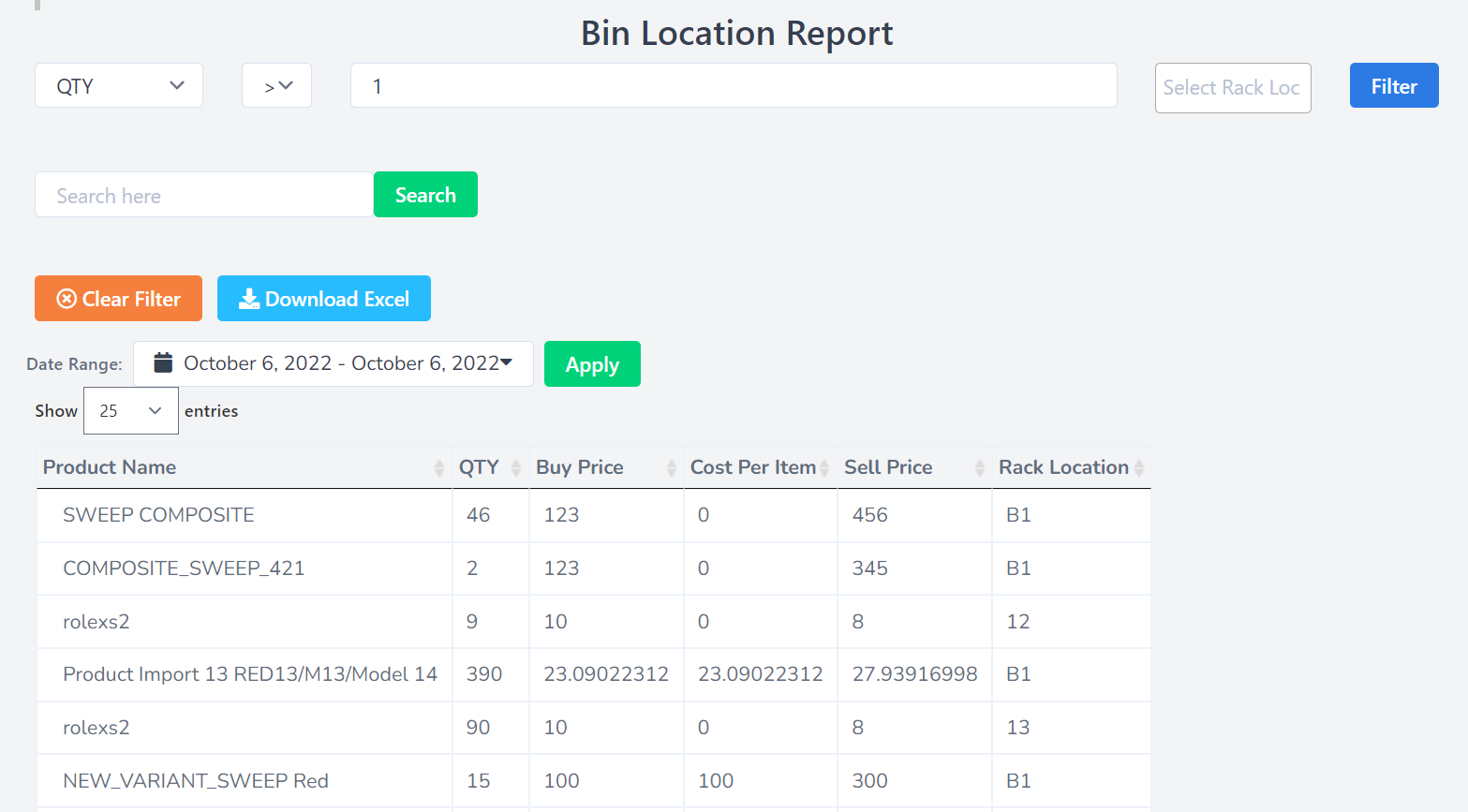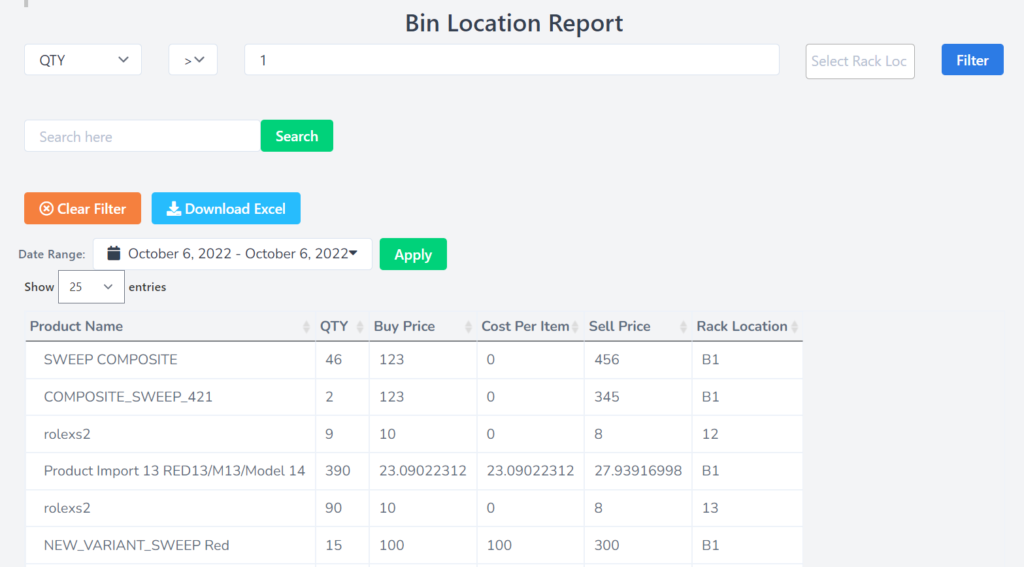 7. Invoice price list report
We made available an invoice price list report for you; this will help you to know the details of the invoices like invoice date, invoice ID, tags, amount, pricelist name associated with that invoice, etc., with their status paid, partially paid, etc.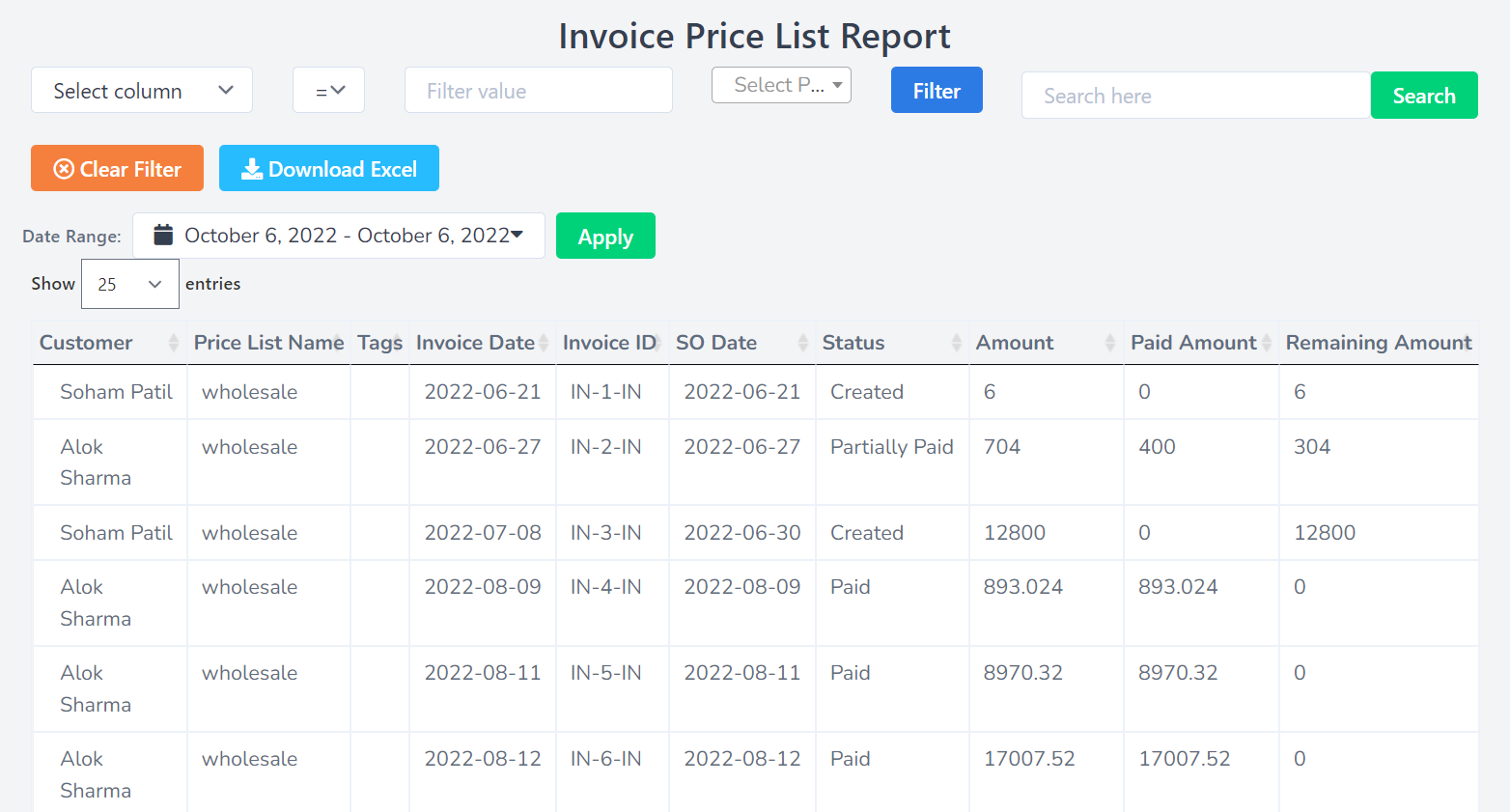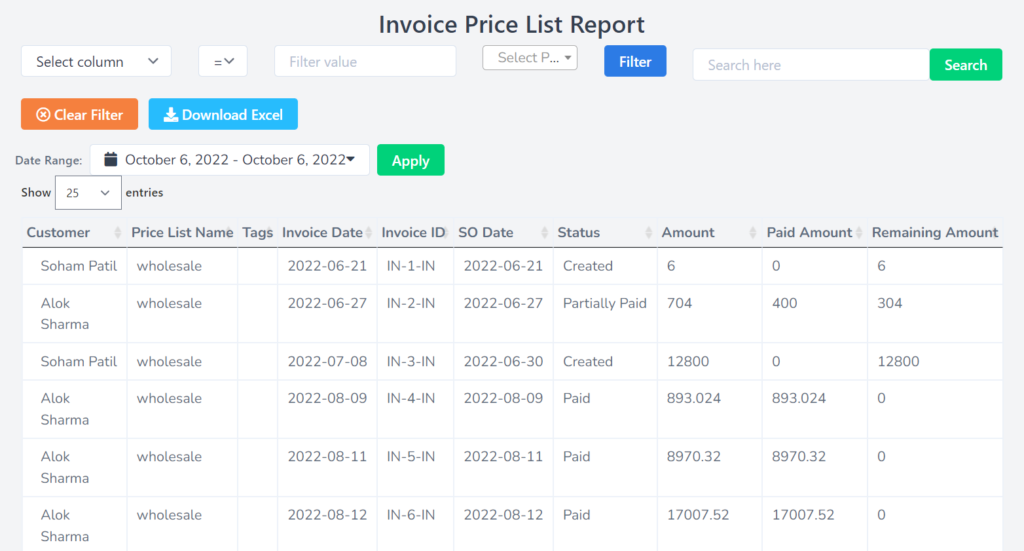 Here's the link to our previous update: