Hello everyone, we introduce you the version 4.4! ZapInvenory has just got more features and stability.
Worried about efficiency and results? It's time to rethink your inventory with our all-new ZAPINVENTORY.
At ZapInventory, we are constantly motivated to provide you with the most excellent product. Here are our most recent updates, and stay tuned for further information.
1. Roles and Permissions
We understand and respect your Privacy. The most awaited feature is now on live in ZapInventory. Now you can assign roles and permissions to the users so they can only see what you want them to see.
To assign Roles and Permissions,
Go to -> Settings and Click on Roles and Permissions.
Assign your roles and permissions as per your need.
Click on the button Update.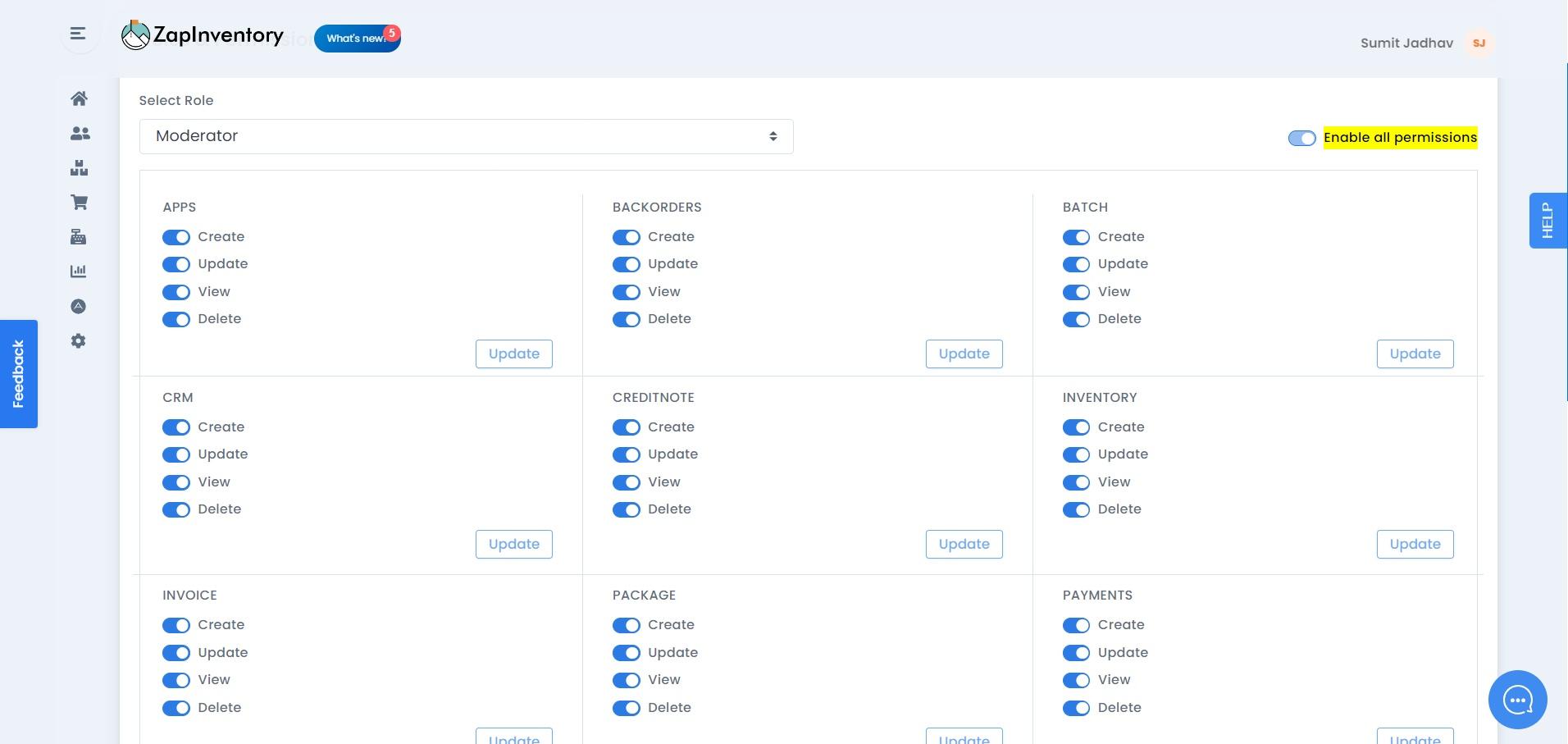 2. Keyboard Shortcuts
It's time to say goodbye to your mouse! Now you can use the keyboard shortcuts to manage your Inventory. Every second can enhance the performance and bring you the seamless experience you always seek. Try to shortcuts today.
Here's the link to our previous update: