Hello everyone, we introduce you the version 4.2! ZapInvenory has just got more features and stability.
Worried about efficiency and results? It's time to rethink your inventory with our all-new ZAPINVENTORY.
At ZapInventory, we are constantly motivated to provide you with the most excellent product. Here are our most recent updates, and stay tuned for further information.
1. Warehouse wise reports
ZapInventory enables you to generate the warehouse-wise reports now! You can now manage all your warehouses more efficiently by generating inventory, sales, etc., statements regarding warehouses.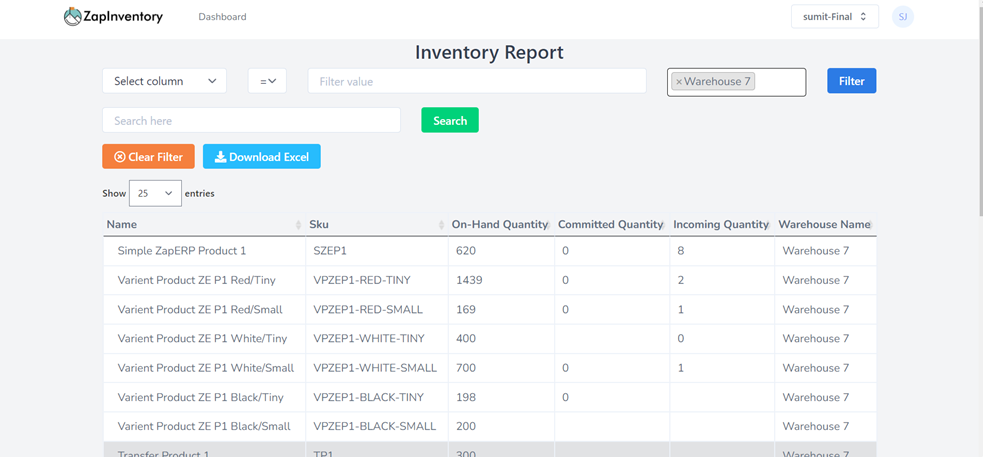 2. Email button
Send Invoices directly to your customers from ZapInventory now. You can attach the invoice, include CCs and attachments, and send it straight using the email button in Zap. Time saved.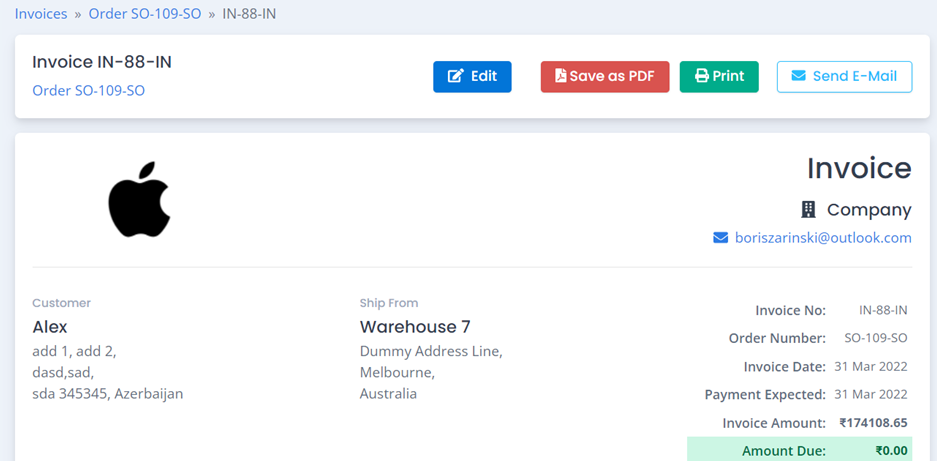 3. Item Barcode Modifications:
ZapInventory got one custom template generation setting that lets you customize the barcode template according to your need. Now you can maintain the uniqueness of your business, like your barcode.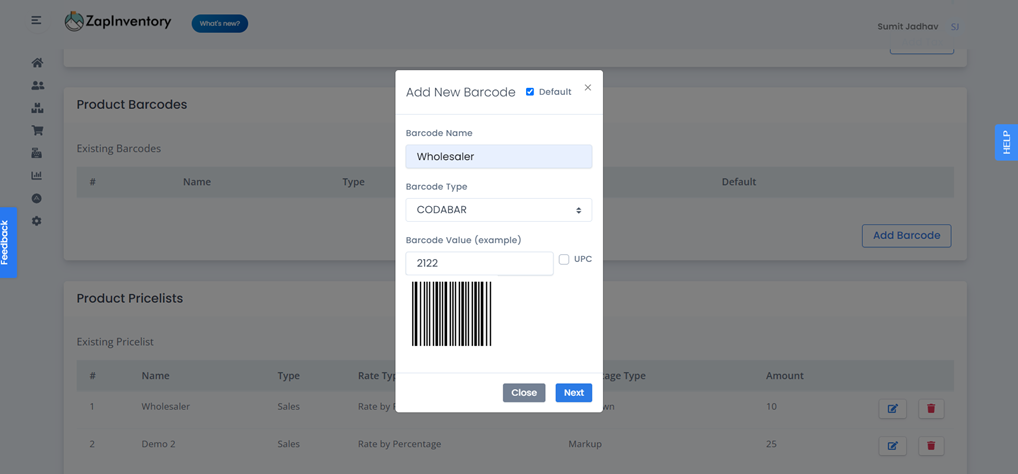 4. Razorpay
Integration is now live in ZapInventory!
Razorpay is India's only converged payments solution company that allows your business to accept, process, and disburse payments via its product suite. With Razorpay, you access all payment modes, including credit and debit cards, UPI, and popular mobile wallets.
5. Bin Location
The warehouse management of ZapInventory just got updated. You can manage your bin locations in ZapInventory which will help you keep your Inventory Organized.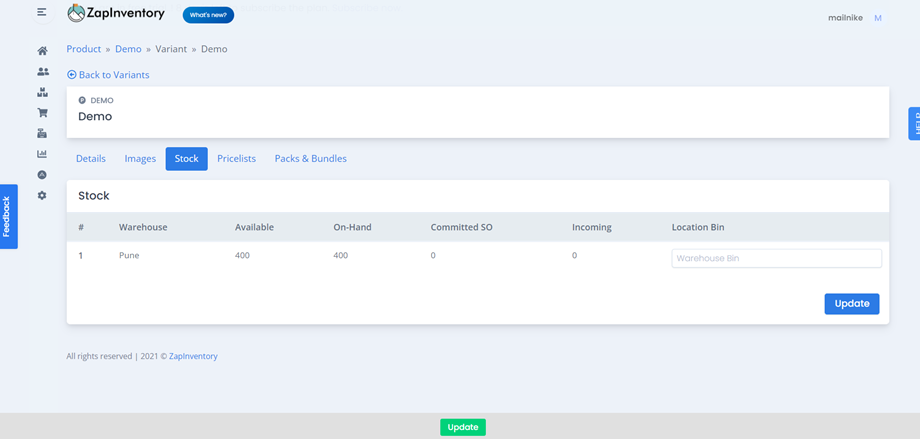 6. Shiprocket
We have made shipping easy for you! Shiprocket Integration is now live.
Shiprocket is India's leading eCommerce and logistics service provider. It works as an automated shipping platform for sellers, empowering them to import orders, schedule pickups, ship to 29000 pin codes in India, and manage their return orders in one place.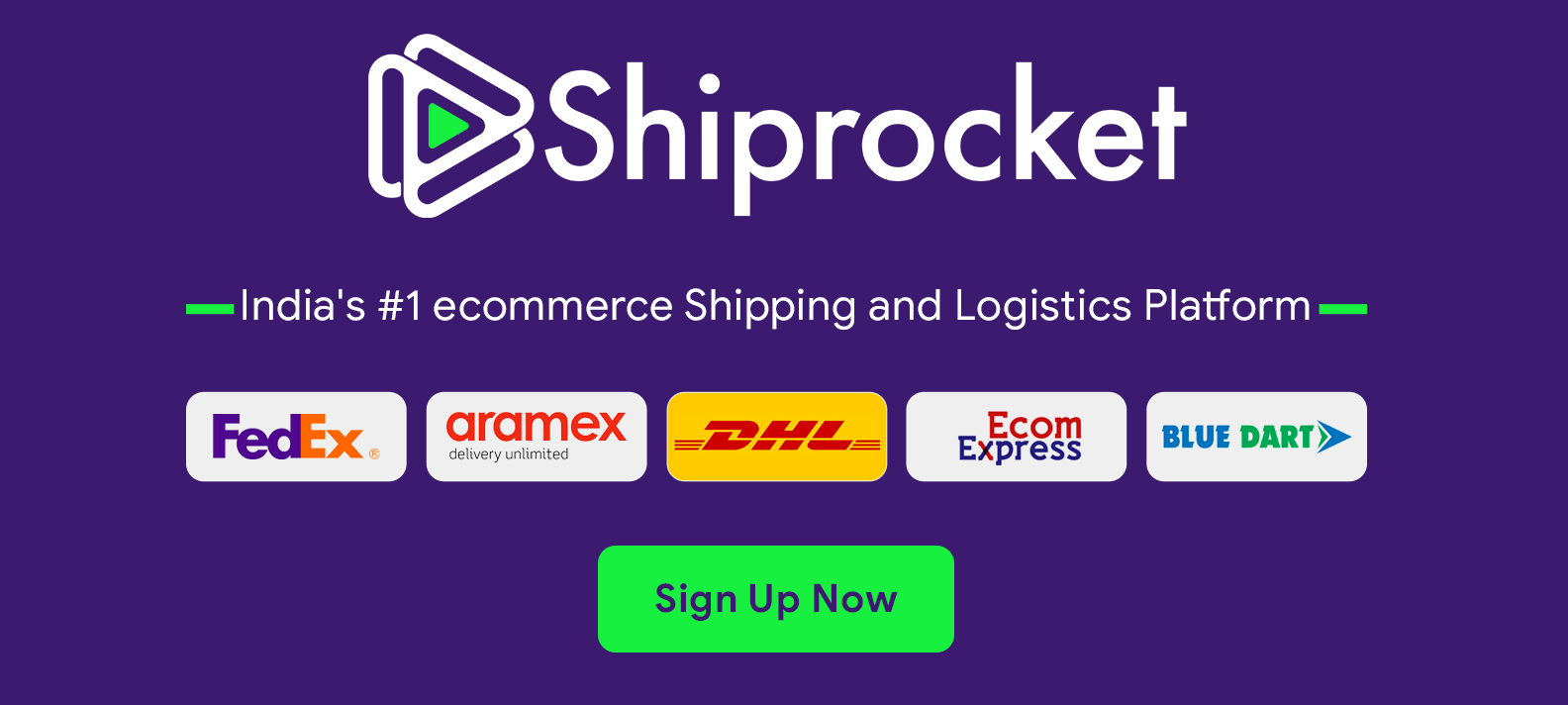 Try ZapInventory Today! Here are some important links: