Hello everyone, we are happy to introduce you to the all-new ZapInventory Version 4! ZapInvenory has just got more reliable and strong.
Worried about efficiency and results? It's time to rethink your inventory with our all-new ZAPINVENTORY.
At ZapInventory, we have constant motivation to provide you with the most excellent product on the market. Here are our most recent updates and stay tuned for further information.
1. Amazon Integration
Amazon owns and operates the Amazon Marketplace. It is an e-commerce platform. It enables third-party sellers to sell new or used products on a fixed-price online marketplace alongside Amazon's regular offerings.
We are glad to announce that now in ZapInventory, you can connect your Amazon marketplace and sync your products across both platforms. Maintain the product prices, stock quantity, sales order, and so much without hassles. Try Amazon Integration Today.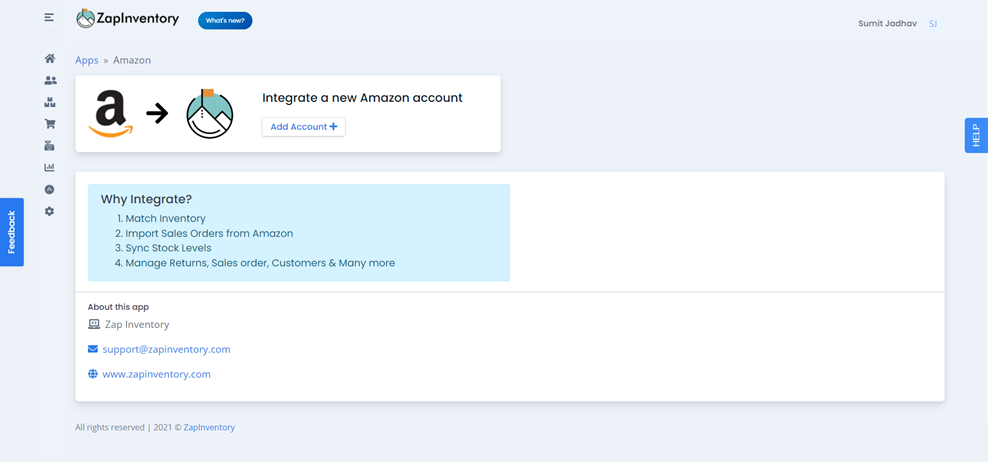 2. Company Profile Improvement
The improved UX for the company logo configuration page is minimal and brings a clear experience of interacting with the system.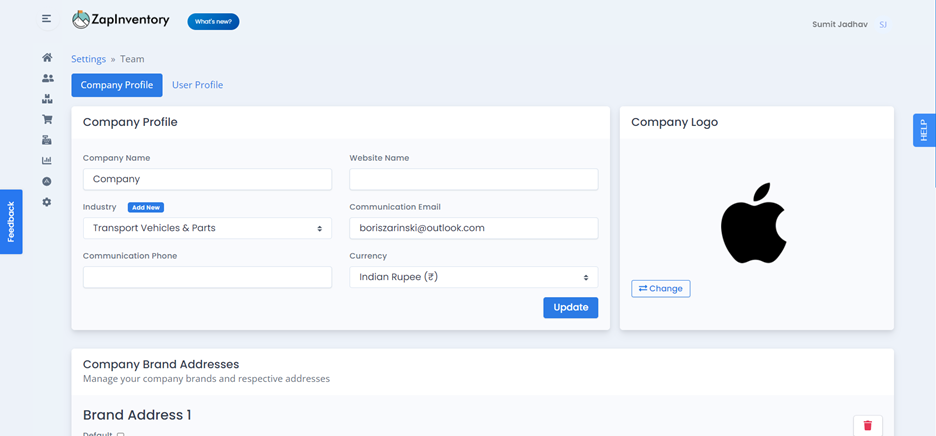 3. Mobile Compaitable App
The improved version of ZapInventory lets you manage your inventory straight from your smartphone now. All features are accessible to the mobile view. Now you can work on ZapInventory from any remote place.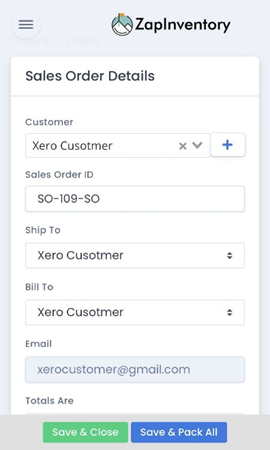 4. QuickBooks Fixes
Addressed bugs. The code optimization makes a more robust synchronization.
5. Delete Records in Bulk
ZapInventory now lets you delete your Inventory, sales orders, and other records in bulk, saving you ample time to maintain data consistency.
However, please note that you cannot directly delete the Sales Orders having Packages/Invoices. You need to delete the Packages/Invoices associated with them first to delete such Sales Orders.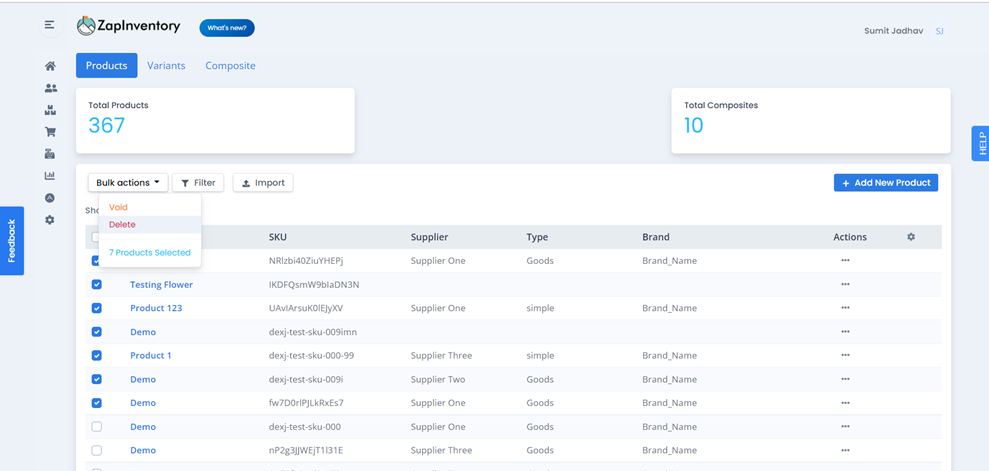 6. BigCommerce Fixes
Addressed bugs. Speed optimization got done for a stronger synchronization.
7. UX and Units Improvements
The new improved UI aspects provide a smooth experience of ZapInventory. Followed by those, We addressed minor issues regarding the weights of stocks.