Hello everyone, we are delighted to announce the introduction of ZapInventory!????Version 2.0 is now complete and stable. ZapInvenory is now more reliable, flexible, and fast.
It's time to rethink your inventory with our all-new ZAPINVENTORY.
Here are our most recent updates. At ZapInventory, we are constantly motivated to provide you with the most excellent product on the market. Stay tuned for further information.
1. Add your company logo on ZapInventory Template
Under your Company Profile, ZapInventory has added a feature to upload your company logo. This logo will appear in the Sales Orders, Purchase Orders, Invoices, etc. that will bring your documents the exclusivity and a standard. Your invoices will now stand out, delivering you the professional approach you desire.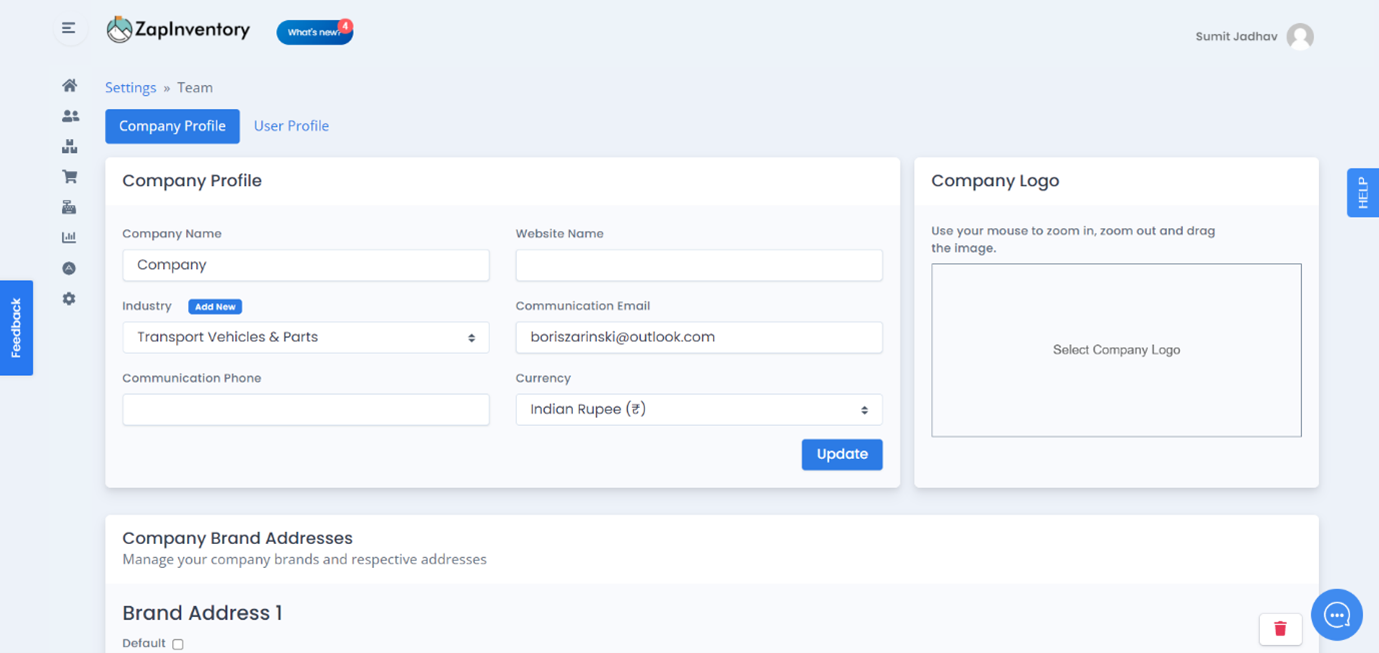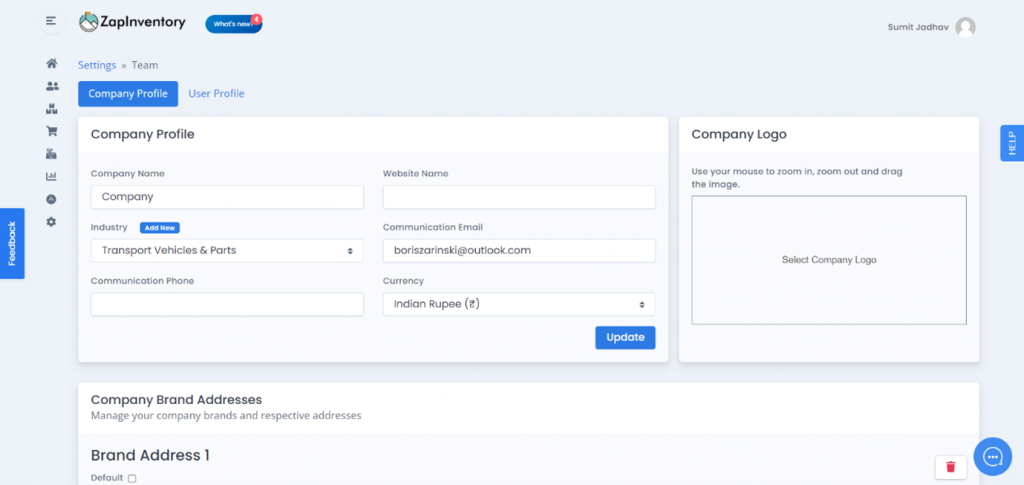 2. ShipStation Integration
ShipStation Integration is now live in ZapInventory! You can import, manage, and ship your orders with ShipStation. It is a shipping software designed to save you time and money on eCommerce order fulfillment. You can create & manage all the shipments in ShipStation while maintaining them here in ZapInventory!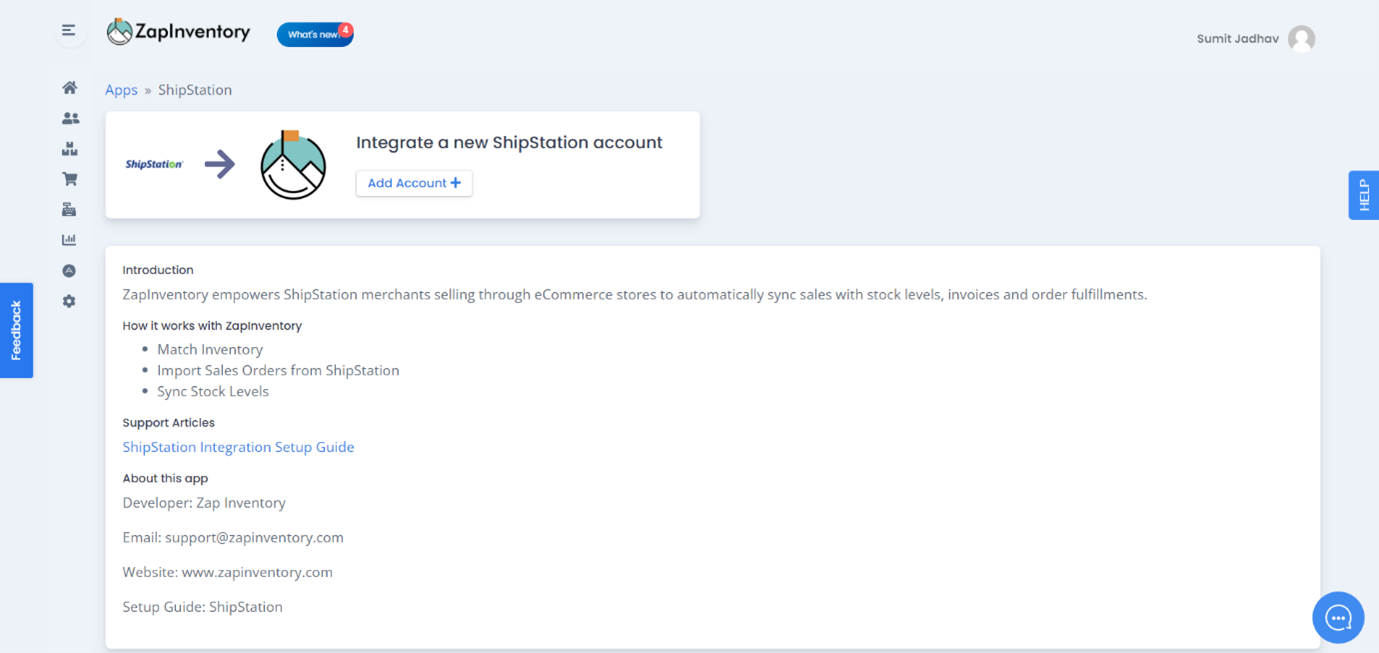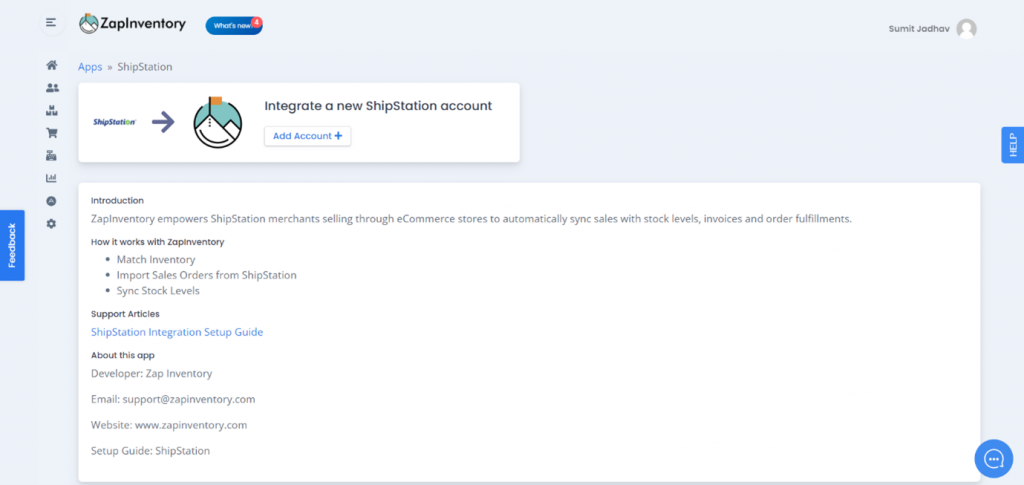 3. Create Bulk Shipments
Creating the shipments one by one can take colossal time & effort if you are running a business having frequent sales. We are introducing you to the new feature called Bulk Shipment to tackle this issue! Now you can create multiple shipments for your sales orders hassle-free.


4. Item Barcode Generation
A barcode is a machine-readable code in numbers and a pattern of parallel lines of varying widths, printed on a commodity and used primarily for stock control. Customers now can generate Barcodes for the Products using a few Templates. When the Barcodes are not entered, ZapInventory uses the product SKU as a barcode.
5. Import Multiple Address Improvement
Customers and suppliers can have multiple addresses for their work. Acknowledging that fact, ZapInventory always had the feature to enter multiple billing & shipping addresses. With the new update, you can even import multiple addresses for clients/suppliers via a CSV sheet.
6. Price List
A price list is a list of prices defined for a set of items. Each price list applies to a particular customer or a group of customers. A pricing organization can define different price lists for customers based on various criteria. Assign specific prices to specific customers in ZapInventory. Save time!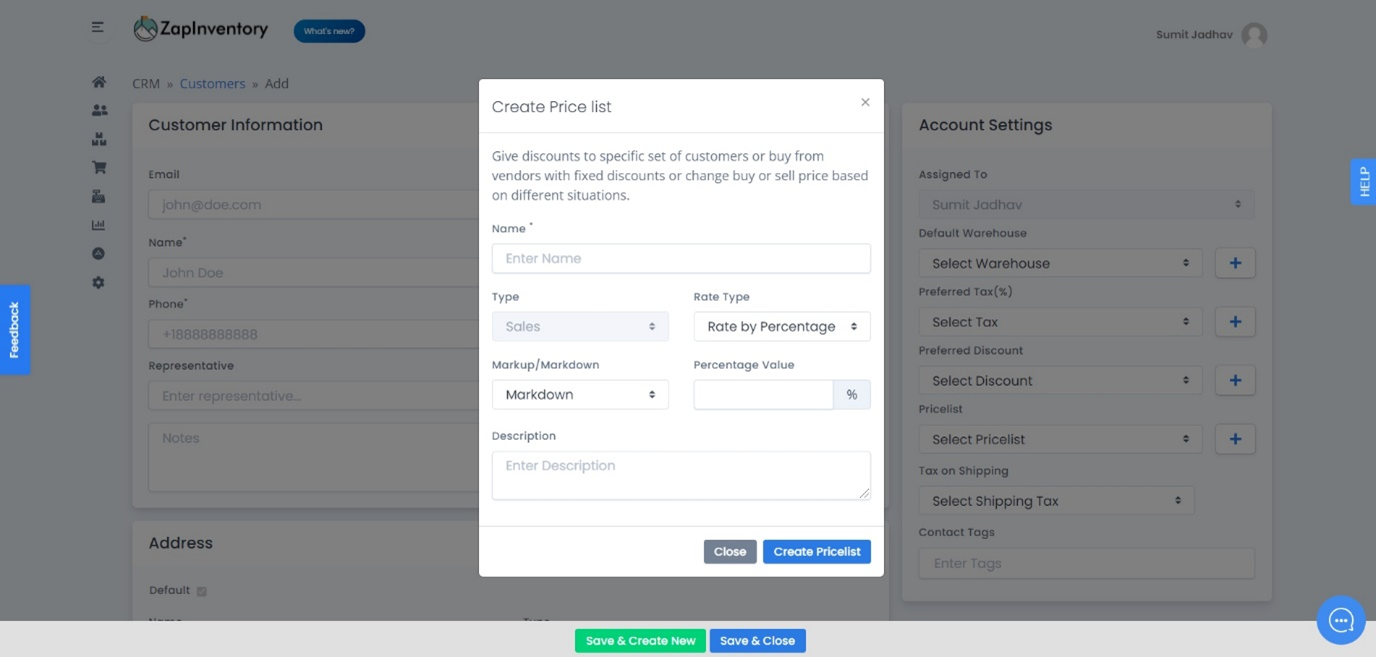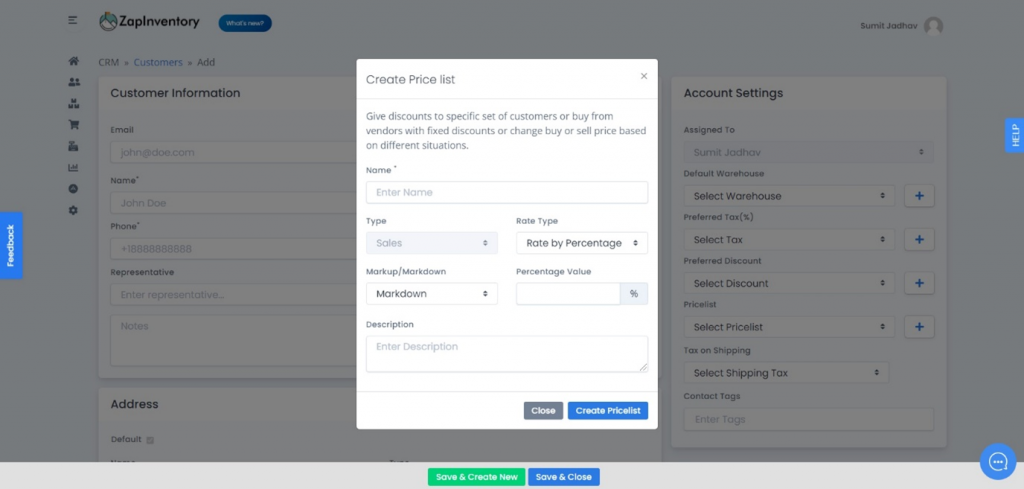 7. Inventory Write Off
A write-off primarily refers to a business accounting expense reported accounting for unreceived payments or losses on assets. You can create & maintain these write-offs now in ZapInventory!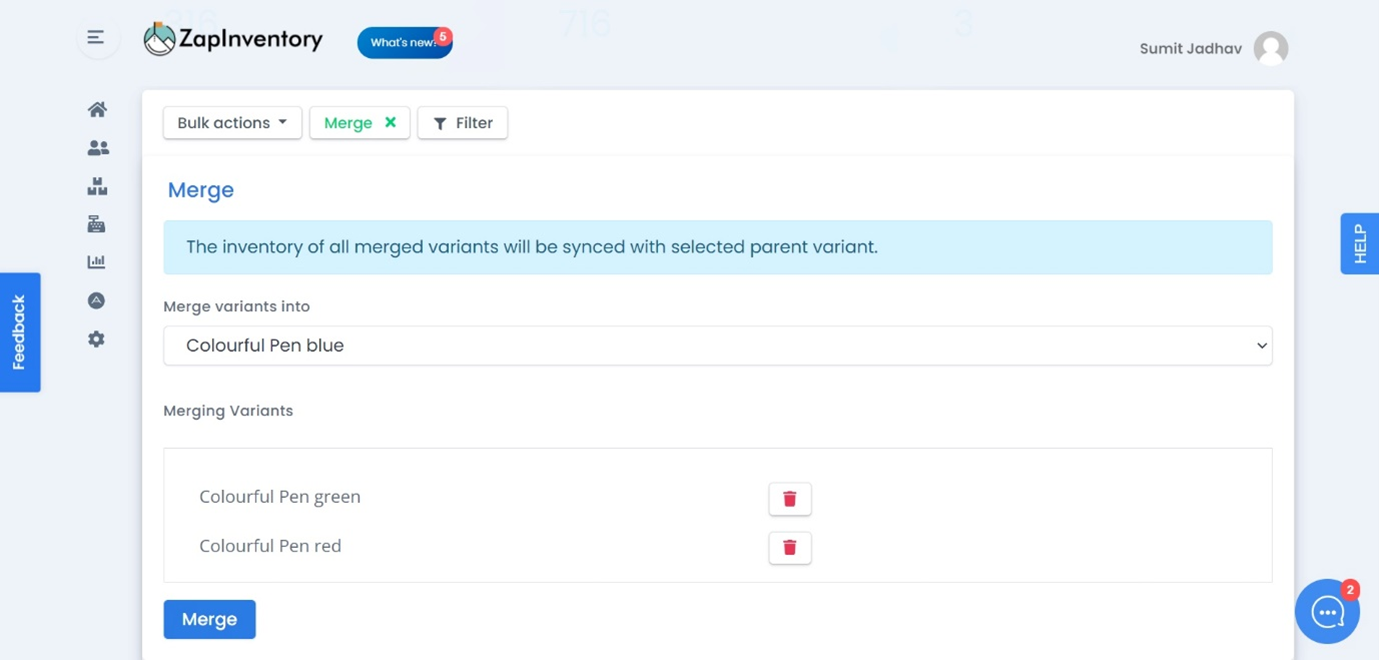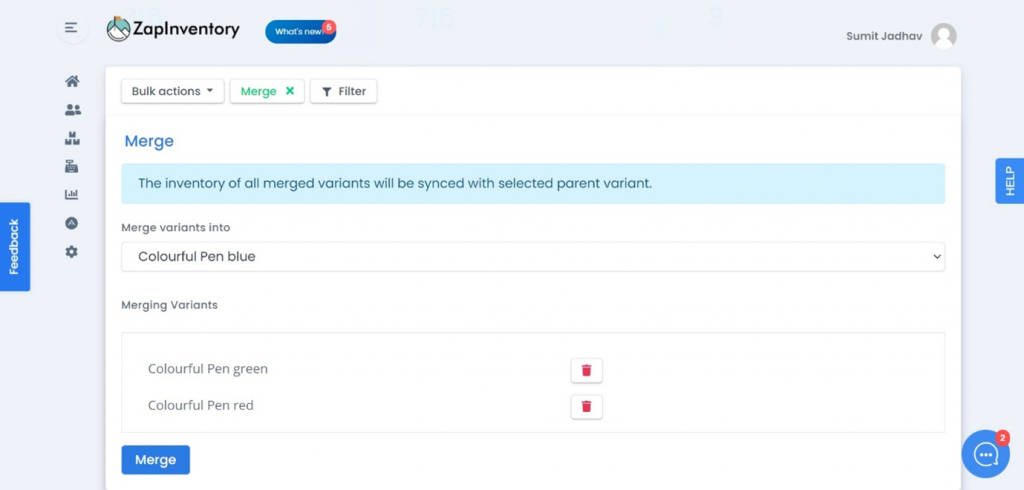 8. Merge SKU
You may now sell the same product on different channels with the same or different SKUs, thanks to ZapInventory's Merge SKU feature. Add your product variants and merge their SKUs to keep your product in sync across all channels!