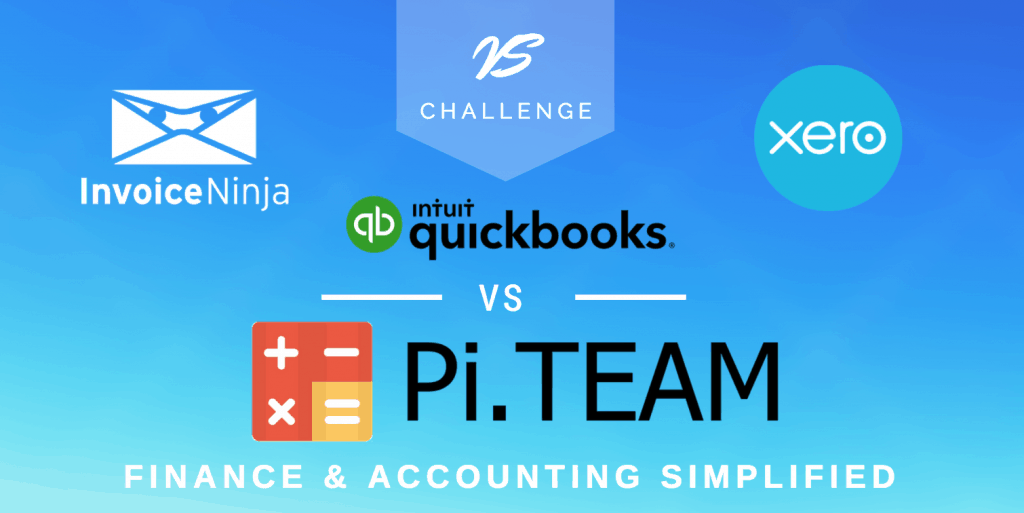 It is important for small businesses to keep track of their finances, and this is not just because of tax season, although that might be enough reason. One reliable way to tell if a business is doing well or if it's simply limping along is through the finances of that business. This is why a solid accounting system is mandatory.
Traditionally, the solution for many businesses was to hire an in-house accountant or an accounting firm to handle the finances. Many businesses still operate this way. However, this is not a viable mode of operation for many small or medium scale businesses. The cost of hiring or retaining accounting services every month could shoot up the overhead beyond what businesses can bear, which is probably one reason why according to the Small Business Administration (the SBA), 50 percent of small businesses do not make it past their first year.
With that in mind, what are your options?
There are several creative solutions, which are making use of technology to disrupt the traditional methods of accounting. More businesses are turning to accounting software to make it easier to keep track of their finances. For small businesses, this seems to be the perfect solution. However, there are a few things to take into consideration. Before we delve into that, it is important to note that we are not dealing with heavy enterprise software often favored by huge corporations. For this article, our focus will be on online systems that provide cost effective solutions.
InvoiceNinja
First, on our list, we have InvoiceNinja. This is an open source invoicing software that provides accounting services for small businesses. This software is self-hosted. What that means is that you can place it on your website and have everything in one place. It is a great option because it is free.
However, there are several problems with this software, the chief of which is the installation technicality. Unless you are a techie and a backend developer, you are limited to what you can see and can't make many changes to the software. Of course, you first have to worry about installing it in the first place, which is no piece of cake.
Secondly, because you are responsible for the hosting, you automatically become the server admin. If the sever goes down, there is no one to call because you are the one responsible. Again, you have to take the trouble to constantly back up your data because if for any reason the site happens to crash, you lose everything.
Xero accounting
This is another online accounting software that lets you monitor your finances and keep track of your accounting. We have already mentioned that it is online, which means that you can access it from any device, anywhere in the world where there is an internet connection.
Xero accounting software is actually a really good one, as long as you don't have any trouble. Once you have a problem you would have to handle it on your own as the customer support is quite poor. In some cases, it has taken several months to get a reply from the company, which is untenable when you have a business to run.
Besides that, it is a bit costly for small businesses particularly as the price keeps increasing. Moreover, you will quickly discover that in order to get the full functions, you will need to pay for several add-ons, and those do add up in terms of cost.
If you are conduction multiple distributions, you will most likely have a problem with the invoicing as it does not keep track of partial or multiple invoicing. This could potentially be a huge problem. The inventory management feature is also poor.
QuickBooks accounting software
QuickBooks is an accounting software produced by Intuit with small businesses in mind and has been a favorite for quite a while. Although it has dominated the market, there are so many obvious flaws, particularly when applied to small businesses. The most predominant is the cost, which will be a problem for businesses that are just starting.
Another problem is the inability to scale. It does not grow with the business and is in fact, better suited to businesses that have already grown. One complaint users have is that although it is a software, it needs to much manual oversight, which defeats the purpose of using accounting software.
What alternative do you have?
By now you are probably wondering what alternative you have as the owner of a small business. If you are running a business that cannot afford the added cost of hiring accounting services, then you should seriously consider a cloud-based service like ZapInventory.
Perhaps the most attractive feature of this accounting software is the free model. You do not have to pay anything to sign up and you can take advantage of the trial period. Once that expires, you could start with the $5 monthly fee for the basic service.
ZapInventory addresses the several issues that are found in other accounting software. It is easy to use, very affordable and makes it easy for you to manage your financial records in a single place. It handles your inventory, invoicing, accounting payments and reconciles foreign currencies among other features.
The customer support is amazing with a quick and efficient response. Best of all, this software grows with your business and allows you to scale. If you are searching for accounting software that makes it possible for  create clean and orderly financial records, then you should try ZapInventory.