The eCommerce business has transformed the way we purchase and get products into the hands of customers. Since the Covid-19 pandemic has struck the market, the growth of online shopping is at boom as many customers converted to eCommerce for regular purchases such as clothing and other products such as groceries.
Connecting users online with the brands they love and products they use has become an easy task to fulfill. Explicitly, once an order is placed, a business or a brand needs to effectively navigate, package, and ship the item to the customer's address. And, sometimes, they also have to handle the returns.
Ecommerce platforms can be a lucrative part of any business. But you have to be careful as it can also give you a host of challenges. All customers demand a seamless and quick shopping and delivery procedure. 
5 Common eCommerce Business Fulfillment Mistakes
In these competitive markets, people are willing to get shipping on the very next day. That is why it becomes vitally important to have a consistent and streamlined order fulfillment procedure. If you do not have a definitive process, then this can extremely hurt your business.
An order fulfillment error occurs when you deliver a customer the incorrect or wrong order. The order fulfillment errors not only make your company or brand look bad but also set off a chain of costs that can end up causing an extensive financial hardship for your company.
Important Note:
Zap Inventory offers you the best inventory management software to manage your inventory and warehouse professionally. You can also use our inventory management software on a free trial basis for 14 days. Connect with us now to leverage our services!
1. Order Fulfillment Errors Can Cause Lost Inventory
If you deliver the wrong items or products to customers, then you will lose inventory because you will need to also deliver the correct or right product. The customer may return the incorrect product or they may not return it, this means you will have to bear the cost and loss at the same time as the delivery of an incorrect item.
Over time, the costs of replacing inventory items that were delivered out by mistake really add up. This happens especially if you need to replace those items at a higher cost as compared to the price you have paid before.
To run a successful business, you have to minimize fulfillment errors and order mistakes to avoid any further complications.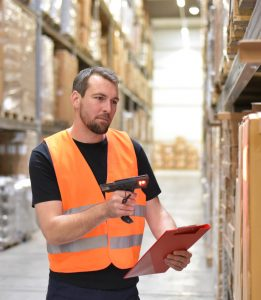 2. Order Fulfillment Errors Escalates Labor Hours
When there is an order fulfillment error occurs, it also results in costing additional labor hours. If the delivered wrong item or product returns, it needs to be examined for damage, repackaged, and returned to the inventory. If the incorrect or wrong product is not returned and new inventory is ordered, the new inventory will need to be unloaded, unpacked, and added to the inventory. And this will ultimately increase the labor hours.
3. Order Fulfillment Errors Rise Shipping Costs
When you do an error in order fulfillment, the shipping costs are mounting rapidly. When you deliver an incorrect or wrong order due to an order fulfillment error, you will have to devour the cost of shipping the incorrect product. This can be a substantial cost if the product was delivered on priority or using an expedited service. In case, if the customer returns the incorrect product you will need to pay for that shipping cost too. High shipping costs can take a big buck out of your pockets.
4. Order Fulfillment Errors Can Damage Your Business Reputation
It is really difficult to put a dollar amount on the loss of your professional status, but it is definitely harmful and one that could really aggrieve your business. The e-commerce or online business market is extremely competitive, and customers have a lot of options for buying or purchasing the products and items they wish to buy. If your company has a bad reputation and is known to have order fulfillment errors, the cost to your reputation can really harm your brand in the long run.
5. Order Fulfillment Errors Can Result in Discounting Products
Wrong products that are returned can be resold but usually, they are sold at a low price. This happens because the initial packaging has been opened and some pieces may already have been unboxed. This obviously means that you will end up making a smaller amount of surplus out of that item.
Also, you might need to sell that particular item at a loss to break it out of your warehouse. And if you are dealing with numerous order fulfillment errors on large ticket products, you can end up losing a lot of money according to those order mistakes that you have done.
As these points will help you in making a strategic procedure to deliver the products and not to repeat the mistake again.
As you all have understood from the above-mentioned points about the top five order fulfillment errors that can cost you big bucks. Now, let us all understand how we can reduce order fulfillment errors and save a good amount of bucks.
So, without any further ado, let us jump to the point and start reading.
How to Diminish Order Fulfillment Errors in Your Warehouse
It is very imperative to know that in order to make a streamlined procedure for shipping, you have to understand every aspect of warehouse inventories and e-commerce businesses.
So, we understand that mistakes can happen and they become inevitable. But if you are relying on manual warehouse management procedures to fulfill orders, mistakes are to be happen more often. When you upgrade it to a modern warehouse management system, it will alleviate order fulfillment errors and eliminate the high cost and dilemma of delivering customers the wrong products.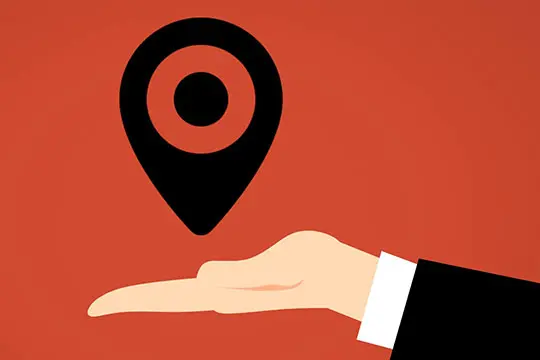 A modern warehouse management system uses the latest technology to audit the inventory and track orders automatically. There will be less manual data entry which diminishes errors and speeds up your warehouse operations.
Once you factor in the expenses associated with order fulfillment errors, it will be precise that upgrading to a modern inventory and warehouse management system is worth the cost.
Summing Up
We hope that the above-mentioned points will help you not to make any mistakes and to leverage the benefits of the inventory management system. Also, you reduce the mistakes in your warehouse with the points mentioned above.
You can try Zap Inventory product for management inventory software to streamline your inventories in the warehouse. The Zap Inventory offers lucrative measures with their products. It is an outstanding and top quality Inventory Management Software that helps you manage your business effectively.
Also, you can try their services for free too! Try Zap Inventory services free for 14 days and make the best out of it. Connect with them now and make a great way ahead and boost your business.
Thank you for reading out this blog, get in touch with us and we will offer you the best inventory management solutions to expand your e-commerce business in an online market. You can also take leverage of the software for free for 14 days trial! Let us Connect Now!