Best eCommerce Software – Platforms are a business model that facilitates exchanges between independent groups, usually bringing together customers and producers. Platforms create communities and markets to allow users the opportunity for interaction through network effects. The shift into digital commerce has changed how we do things both economically as well as creatively – providing new resources while also creating opportunities for entrepreneurs all over the world.
What is an eCommerce Software?
An eCommerce software is the backbone of any online retailer. The software provides features that allow merchants to build a branded storefront for their products and services, find customers easily with search tools like product filters or reviews from previous orders, manage inventory levels in real-time; all while completing critical business tasks such as accounting, order management, back end functions, without having an IT specialist. eCommerce platforms are not just a piece of technology, they're an entire business model. A good eCommerce software should have features and benefits for both users as well as stores to create value across the business operation.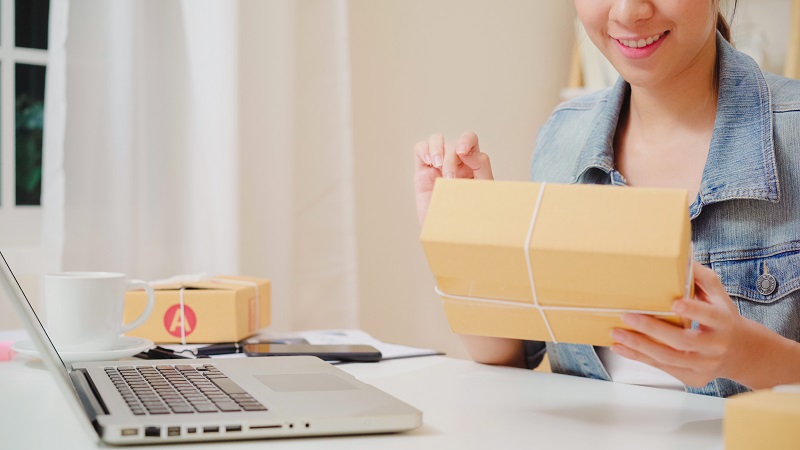 Best eCommerce Software, 2021
The market is flooded with hundreds of different eCommerce solutions. Fortunately, the perfect one for your specific situation is out there and all you need to do now is find it! Whether starting a new website from scratch or looking to switch providers this guide will point in exactly what direction best suits your needs with top 10 ecommerce software.
Shopify
Shopify is the perfect eCommerce software for any online retailer. It's quick and easy with a huge selection of templates to customize your store's look, it has support on every level from payment issues up to security so you can be confident that data will stay safe in Shopify's robust levels 1 PCI compliance and 256-bit SSL encryption.
Magento Commerce
Magento is one of the most used eCommerce software in the world. Although it also can be complicated, this platform has significant benefits that make up for its complexity and makes it deserving to take up a spot at number 2 on this list! In addition, Magento 2's release accelerated many providers creating better solutions for B2B companies who are looking into using an online marketplace solution that provides convenience as well as optimal efficiency when doing business.
3D Cart
3DCart is a powerful and secure eCommerce software that has served over 22,000 online businesses in 20 years of service. The company is dedicated to helping online merchants build stores with features like SEO options for higher ranking on search engines as well as conversion rate optimization tools so you can increase your revenue exponentially! With 200+ built-in features, 50 free themes – the 3D cart offers more than enough customization options while also supporting over 100 payment processors worldwide including all popular plugins.
BigCommerce
BigCommerce is the leading cloud eCommerce software. It has a low total cost of ownership and highly flexible APIs which makes it easy for you to integrate your store with most solutions in today's market, whether that's B2B or B2C customers! With customizable price lists & catalogs, business owners can provide different customer experiences depending on who they are targeting at any given time without having a separate site address.
WooCommerce
WooCommerce is a free WordPress plugin that enables merchants to turn their sites into online stores freely and also offers additional paid features. This open-source platform, with its secure payment processor, ensures compliance with PCI standards as well as securing communications between your customers and servers through encryption.
Did you know that WooCommerce can slow down because it doesn't handle too much weight? Choose the hosting environment wisely and pay attention to what plugins are being used – don't overload them.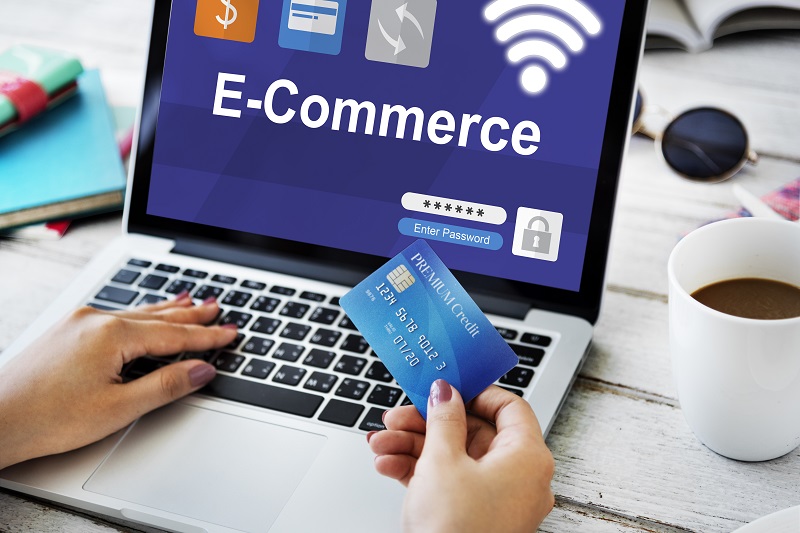 Salesforce Commerce Cloud
With Salesforce, you can strengthen the relationship with customers and grow as a business. The company's CRM is available now in an easy-to-use package that features Einstein AI for maximum efficiency. Formally known as Demandware, Salesforce Commerce Cloud is a cloud-based eCommerce software that helps you grow your business and build good customer relationships. It integrates many other CRM services, such as order management; it also offers globalization solutions for businesses across industry types – including B2B and B2C.
ZapERP Inventory
ZapERP Inventory is a SaaS-based eCommerce solution that brings order, shipping, and inventory management functionalities into an automated central platform. It facilitates multi-channel order fulfillment while all back-end processes help businesses track their stock in real-time with seamless best ecommerce software for marketplaces like Amazon or eBay through various partnerships including leading accounting software such as QuickBooks and Xero.
Squarespace
Squarespace empowers users without any coding background to create beautiful websites. Whether you're just getting started or have some experience, this all-inclusive eCommerce software provides everything your business needs for growth. Their award-winning designs make them famous across the globe.
Volusion
Volusion has been an industry leader for over 20 years, making it one of the most reliable and trusted eCommerce solutions on the market. With tools like custom domains with any name you want in seconds as well as expertly designed themes that can be edited by users or designers alike, there's no limit to what your online store could be.
PrestaShop
The innovative and open-source eCommerce software, Prestashop has opened the doors for over 300,000 merchants around the world. The platform is freely accessible with downloadable features that cost you a hosting fee for an SSL certificate as well other expenses depending on the type of package you select.
Getting the right eCommerce software for your business is essential to its success. There are many options out there, but if you start with a platform that doesn't work well or isn't scalable as your company grows, it can be disastrous. Luckily we have compiled a list of some of the best platforms on the market and how they stack up against each other in terms of their features. Choose wisely!