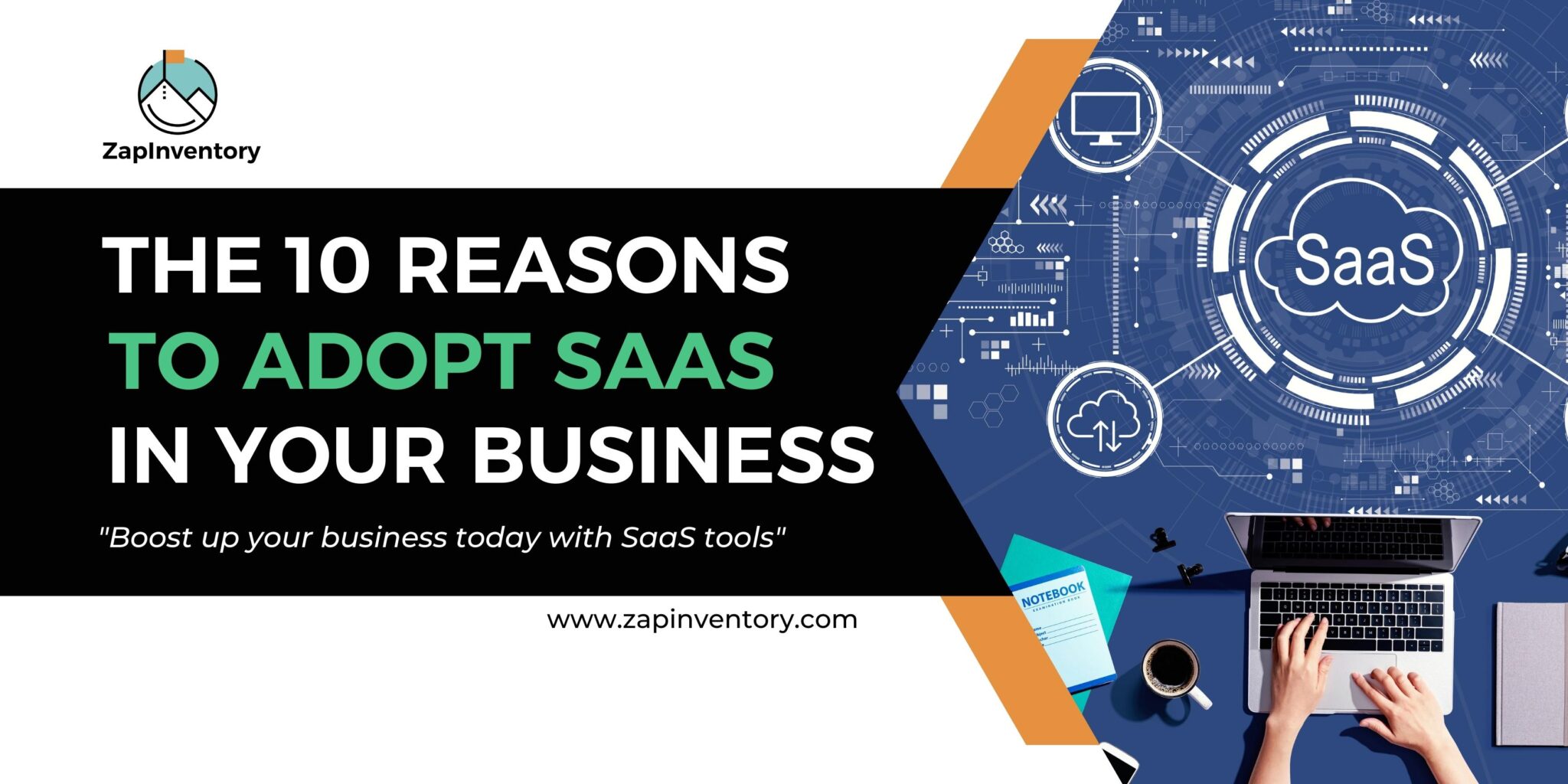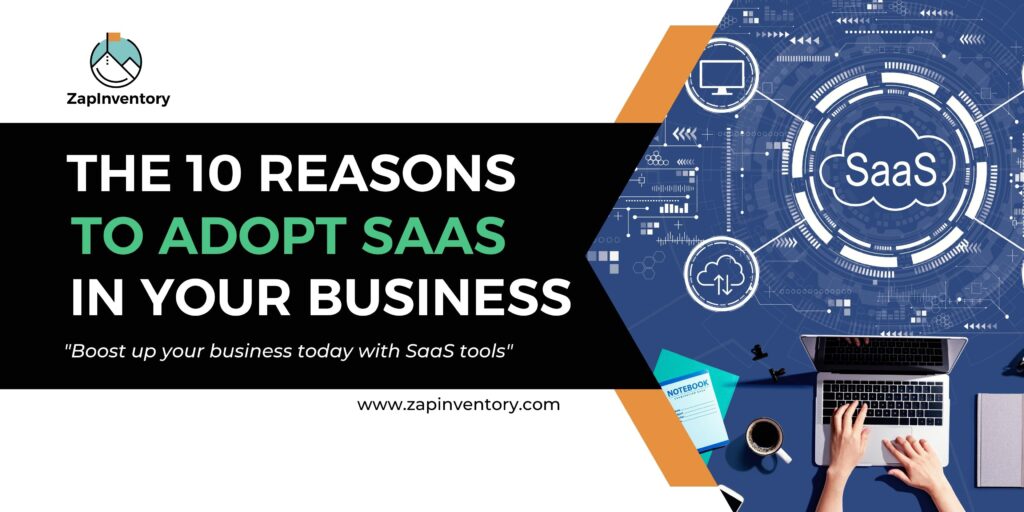 When it comes time to choose the software that is most suited for a business, it is essential to take into consideration both short-term and long-term views and repercussions. This is because both business models and technology are advancing at a rapid rate. The primary objective is to achieve the highest possible degree of adaptability in the product, which also will make it possible for business people to stay current and maintain their competitive edge. Additionally, the price of the program must be reasonable; doing so will enable you to concentrate, right from the beginning, on finishing the necessary business duties.
The success of the software as a service (SaaS) business model is increasing all around the world. SaaS is quickly becoming the next best option to on-premise hardware and software technologies, and businesses of all sizes are beginning to embrace it.
As per the research published by Computer Economics, almost 60 % of all businesses have already implemented at least some portion of SaaS software into their operations, and nearly 36% of those businesses want to expand their investment in the coming months.
1. Low installation cost
The fact that the expense of using SaaS won't eat into your capital is one of the most significant benefits of using it. Installing one or more of the free applications that are available today, including Google Apps, WeTransfer, or Dropbox, can assist you in putting up a SaaS architecture.
These apps also offer premium rates, which unlock more tools and reports, which you may purchase if you require additional capabilities. In addition, the cost will be far lower than the expense of installing individual software programs on all of the devices used in your firm.
Signing up for a subscription package that will also allow you to make financial reductions is another choice you have. A large number of SaaS software providers provide a standard subscription plan, and some of them even let you adopt a plan that is specifically tailored to meet the requirements of your company. Although they are more costly than traditional, free tools, you have the ability to personalize your plan, which allows you to save money on items that might not be applicable to your company.
2. Faster Deployment
​It is much quicker to deploy and start making use of SAAS apps because they do not require installation. There is a shorter time to profit from using SAAS, which means that you may rely on it if you have an immediate need to get anything done.
When it comes to the management of a company, efficient time management is absolutely necessary, and SAAS software helps users save a significant amount of time.
The conventional approach differs from the SAAS model in that the apps are not pre-installed and configured. It cuts down on the amount of time required for installation and configuration. Additionally, it can assist you in preventing problems that may arise during the deployment of software.
All that is required of you to get started with the SAAS software is to register for it. Your starting procedure will be greatly sped up as a result of this.

3. Higher compatibility
When using the conventional approach to installing software, installing updates may be an extremely time-consuming and pricey process. Differences in the versions employed by different members of the workforce might give rise to compatibility problems. Users using the software as a service, on the other hand, only need to login to access the most recent version of their chosen SaaS solution. The SaaS provider is responsible for managing software updates and upgrades, which eliminates the requirement that users install patches.
The end-user is guaranteed to always have access to the most current version of the program when using SaaS software, which is a key benefit of this model. The elimination of issues such as software maintenance and incompatibility is part of the concept of software as a service. This provides your business with a more streamlined focus, which in turn increases productivity.

4. Low application fees
Everyone, from the chief executive officer down to specific business units and the IT employees, may stand to profit when the expense of business applications is brought down. A growing number of companies are adopting the practice of chargebacks, which involves the information technology department billing other parts of the company for the IT services that those units use.
SaaS business apps can significantly reduce the percentage of your business unit's spending plan that is committed to IT spending. This allows you to invest in those other areas while still using the most up-to-date, fully functional, and highly secure software products. Because high installation and maintenance costs are reduced by using SaaS business applications, the percentage of your business unit's budget that is dedicated solely to IT spending can be reduced.
Not only does the subscription-based approach provide a great deal of leeway in terms of licensing, but it also makes the feature-rich applications extremely simple to operate and tailors them specifically to the sort of business function that the user performs.
In the event that you wish to enhance the capabilities of SaaS software, your IT staff may simply do so with the assistance of some developer tools that they will have experience working with and that are also available in the subscription model.
This primarily saves time and money while reducing the risk associated with the investment. These extra extensions or features will have automatic updates, which means that even if the underlying platform or the app is upgraded, these apps will continue to work normally.

5. User friendly
With just a monthly pay-as-you-go membership software, it is safe to argue that vendors have greater motivation to make their apps easy to use and suit your demands. If they don't, you can quickly terminate your membership and switch to a rival that does meet your expectations.
Because of this, you won't have to take the risk of spending a lot of money on potentially pricey in-house proprietary software that your staff will find challenging to use. A user-friendly SaaS software ensures that staff members are free to get on with their work rather than having to master a potentially complicated new piece of software. This frees up time and resources for the business.
Customers stand to gain a great deal by switching to a SaaS model, especially in terms of the flexibility it provides and the sense of security it provides.
6. Data safety
Whenever it comes to deciding whether or not to trust a partner with the maintenance of your sensitive data, data security should always be at the top of your list of concerns. On the other hand, because virtually everything can now be done online, considerable security concerns have led to the development of stringent security and safety requirements. SaaS software providers have the ability to invest far more capital in maintenance, backups, and security than any small or medium firm. They are qualified to construct effective security systems since they have the necessary knowledge, understanding, and ability to put them into practice correctly. Web-based solutions, in comparison to on-premises systems, offer more robust security features that are always being implemented. You may also check for something known as SOC 2, which is an extra possibility. The Service Organization Control 2 (SOC 2) auditing technique is designed to guarantee that a SaaS provider successfully safeguards their customers' data. The certification would be there to demonstrate that your organization's protected interests and the confidentiality of your data have been validated by an independent auditing body.
The certification would be there to demonstrate that your organization's protected interests and the confidentiality of your data have been validated by an independent auditing body.
7. SaaS extends your value proposition.
The act of selling and installing a security system is only the beginning of the connection with the customer. The actual worth of the systems integrator is shown when they are able to harness the expertise that they have painstakingly acquired to assist their customers in improving not only their resilience and security but also their operations. Integrators have the ability to charge consumers a higher price if they can demonstrate that they can assist them in saving both time and money.
In most cases, a security system is purchased just once by all of the clients that participate in the decision-making process. It doesn't matter how intelligent the user is; the people who perform this job every day are the systems integrators as well as their trustworthy program vendors. They have the knowledge and skill that comes from having designed systems that safeguard hundreds of thousands of clients every day.
Hosted systems offer benefits in the areas of consumption and maintenance, which make it possible to transform a relationship with a customer from one that has become transactional or commoditized into one that empowers you to commercialize your knowledge and experience beyond your ability to regenerate cameras, wire doors, or product or application. This is made possible by the fact that hosted systems offer advantages associated with consumption and upkeep.

8. Time Management
Time is literally money. Thankfully, SaaS may assist firms in reducing costs and increasing efficiency. In order to install a SaaS software, all that is required for installation is a connection to the internet and the creation of a log-in. In addition, the maintenance duties that come with conventional software are transferred to the vendor in the case of software as a service, which eliminates the need for any downtime or additional work hours that are necessary to upgrade conventional software.
Although cloud-based platforms are incredibly cost-effective, you still need to be sure that now the software platform and apps that you sign up for will be able to operate together effectively before you make the commitment to use them. There is no guarantee that a given SaaS software would interface with an organization's already existing on-premise apps or platforms.
Because service providers assume all responsibility for availability, performance, and data security when using SaaS, utilizing these systems is a worry-free and risk-free alternative that any company that aspires to expand needs to take into consideration as an essential upgrade.

9. Skills needed for business
The administration of information technology (IT) may, to say the least, be highly difficult. Even in smaller companies, the need to manage the information technology department is just as demanding as it is in bigger companies because of the increasing complexity as well as the number of customers and applications. To satisfy the expanding need for information technology, there will be a need for a reasonably big and varied pool of specialists in any role, whether they are full-time workers or professionals that are outsourced. Support staff, admins, hardware specialists, system administrators, database specialists, software developers, web architects, as well as technology managers are all potential candidates for this type of profession.
Small businesses may find it difficult, if not impossible, to satisfy this demand; nevertheless, the cloud may provide a workable solution. This is especially true for small enterprises since the technological expertise required for the integration of cloud computing has improved in recent years. Through the use of cloud computing, a company is able to plan and concentrate on the purpose and goal of its information technology (IT), while the cloud service provider is responsible for the majority of the maintenance, support, and operational cost aspects of the work.

10. Updates And New Features
When using software that is installed locally, it might be difficult to add new features and improvements. Remember the days when customers who wanted Microsoft Office had to buy the CD-ROM and then install the software on their computers? Those were the days. Whenever a new version of Microsoft Office was released that had more advanced capabilities, they were required to buy the new version and reinstall it entirely. The SaaS software, on the other hand, makes it much simpler for you to provide exciting new features and helpful updates to the people who use your software.
When you choose a business strategy that is based on SaaS, it is simple to make updates and new features, and you can provide them to your users immediately. Because it is so simple, organizations that provide software as a service (SaaS) have the ability to make available software updates and new features on an almost continuous basis if they so want.
Conclusion
SaaS is a solution that really can fulfill the needs of the organization that companies have been searching for, such as superior efficiency and data security; therefore, businesses have been searching for answers that really can meet this requirement consistently. The Software as a Service model offers several advantages. It has the potential to save your company money, time, and even human resources if it is utilized effectively. SaaSsoftware has the potential to give simplified focus and increase productivity. It does this by removing obstacles such as software maintenance as well as incompatibility. Before deciding on a course of action, it is essential to conduct an in-depth, individualized study on each of the potential answers.