Like any other business function, it is critical for startups & any businesses to keep track of their finances. This is not just due to tax payments, even though that is reason enough. One simple step to telling if a business is doing well or if it is struggling is by looking at their finances. This is when creating, following and adhering to a simple bookkeeping guide comes in handy.
In most cases, the solution lay in the business hiring an in-house accountant or accounting firms to take care of their finances. A range of businesses tends to still operate in this manner. This, however, is not a keen mode of operation for small to medium scale businesses. The cost of hiring an accountant or a firm each month could escalate beyond a company's budget. This being one reason over half of all businesses fail to complete their first year.
What should you keep in mind when doing the books?
Begin by asking yourself these questions: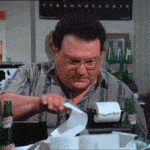 Do you get stressed and anxious when dealing with bookkeeping?
Do you worry about finding time to focus on the books?
Do you end up spending more time bookkeeping than you allotted for?
Good news!
A few minor adjustments and you could actually save significant time and effort in approaching bookkeeping.
Below is an easy and applicable to all guide to improving your bookkeeping process. These steps are very much in line with the business owner. Each section of this guide is designed to help you simplify your bookkeeping, save time and put your mind at ease over this aspect of business operations.
Allot specific hours weekly for bookkeeping
Keep Business Transactions Separate from Personal expenses
Create a system for storing receipts
Hire a professional bookkeeper
Using an integrated finance software solution
Allot specific hours weekly for bookkeeping
Various business owners look at bookkeeping tasks as something trivial and postpone till 'later when I have the time'. It is obvious just how important accurate and timely bookkeeping is paramount to all business success. However, if you're faced with customer relations and daily tasks, it becomes easy to forget concerns and place them on low priority.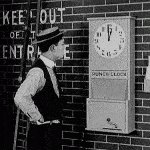 As you would've guessed, this approach tends to not work well over extended time periods where inevitably you end up taking time out of your day to focus on the books. Otherwise, your business could end up in big trouble minus the required bookkeeping tasks completed.
Instead of continually putting off and stressing over books, one simple strategy is scheduling a specific time every week to carry out these tasks. For example – you might wish to schedule your Monday mornings each week to complete your bookkeeping tasks. When you specify a fixed time every week, you are aware of when you complete these tasks by. This helps you remain consistent in your records.
Keep Business Transactions Separate from Personal expenses
To keep personal and business finances separate is quite obvious. However, many business owners tend to NOT follow this. Imagine your expenses to be oil and water. They never mix.
Create a system for storing receipts
According to many government bodies, record keeping is important when it involves business receipts. In many countries the law determines the following


considerations when it involves business expenses:
Adequately explaining all business transactions
All receipts expressed in writing
All receipts expressed in English
All receipts kept for at least five years
Due to the importance of this kind of storage, you require a direct and simple receipt storage system for all records. This includes paper-based and digital receipt storage.
There exist various strategies for making filing and storage an easier process:
Folder-based filing for each year and specific subject
Scanning procedure using a similar filing process
Digital filing process for e-receipts
For a lot of businesses, an integrated accounting/financial management software suite helps make this integration process much easier while ensuring all your records are saved in one easily accessible location.
Hire a professional bookkeeper
For those business owners passionate about what they do, ensuring they are the preferred choice for each of their customers and spending time and energy showcasing their passion to their customers – growth is a constant part of your business. People choose you as you're great at your job and you provide a personal, customer-oriented approach.
So, why wouldn't you allow a professional to handle your bookkeeping?
When your business is growing and your time cannot be given to worrying about the books, allowing a professional to take care of your books is a good path to take.
Key advantages of allowing a professional bookkeeper to take care of your books are:
A significant rise in time to focus on your business goals
Great savings through outsourcing
Increased accuracy in records and related financial matters
Professional bookkeepers ensure your books are taken care of – this means less stress and anxiety for you. Despite the cost involved in hiring a bookkeeper, peace of mind received is priceless in working with a professional. Many times you will end up saving time using efficient professional taking care of this clinical aspect of your business.
Using an integrated finance software solution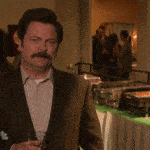 SaaS-based software options allow you the business owner the luxury of technological bookkeeping services that fit any budget and at any frequency. These days a multitude of cloud-based accounting and finance solutions are designed to integrate your operations into one easy-to-use platform.
These software solutions include:
Finance report generation
Data analysis & forecasting
Invoicing
Payroll management
Daily operations
Accounts receivable
Direct integration to your bank account
Staffing and related employee task management
For a number of business owners, such a solution will provide an amazing advantage in streamlining bookkeeping operations and reducing costs alongside while ensuring an even more efficient process in the day to day business activities.
Many such solutions are oriented towards the business owner. This means you are able to integrate the chosen solution into your business operations at cost-effective prices while allowing for scalability based on the requirements.
As any smart business owner knows, such savings help your business succeed further!