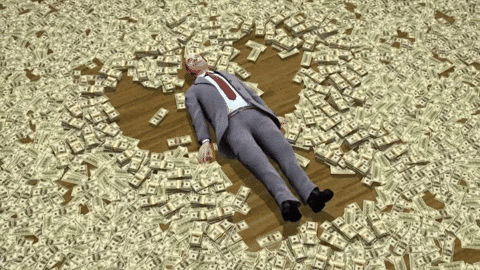 The recent introduction of LinkedIn Lead Gen Forms means LinkedIn has streamlined the process of quality lead collection from its professional network. LinkedIn's Lead Gen Forms remove one key obstacle to conversions – reliance on users filling out contact forms. This is twice as hard on mobile devices, where LinkedIn's users mostly reside. They've solved this by auto-populating an in-application form using information from the user's LinkedIn profiles and allowing for immediate submission of detailed forms.
A recent blog post reported 80 percent of engagement using LinkedIn sponsored content took place through smartphones. This highlighted Sponsored Content campaigns using LinkedIn Lead Gen forms only being used through the mobile app. This sponsored content is accessible via desktop too.
Professionals at the product management team for LinkedIn report that once someone submits a Lead Gen Form, the sender receives a comprehensive lead record including that person's name and contact info, job title, company name, and other essential business details. As the lead data is collected from the member's updated profile, it is more likely to be accurate and complete compared to traditional website forms, where users have the option of falsifying information.
Post form submission, you possess the option of sending members an in-app thanks page that immediately connects them with your content. They can also be sent to your site to learn more.
Here's a simple 5 step process to generate even more leads than imagined. Soon the leads will come flowing in, relying on you to seal the deal and watch that cash flow in:
Optimize your LinkedIn profile
If LinkedIn is where you connect with unknown people, you need to optimize your profile. If you are yet to meet someone and they want to connect with you via LinkedIn, what are you going to look for?
When you view an unprofessional selfie with a single word describing your expertise, they are immediately turned off and less likely to accept your invite.
You can change this. Add a high quality, professional image showcasing a sharp and well-groomed businessperson with a well-written biography and they will choose to know more.
This means you optimizing your profile in a very simple manner. Complete your profile. Take a professional image. Write an informative descriptive title.
You're now ready to win!
This is an often overlooked and high impacting method to create new leads and build your authority as a thought leader in your domain. Starting a LinkedIn group is a simple step, luckily. By hovering over 'interests' on LinkedIn, select 'groups' , select 'my groups' and then click 'create'.
Follow the steps on the screen and you're off!
Once the group is created, you will want to begin adding content to it – even before adding new members!
Here the Buzzsumo app comes in handy where new and trending content in your domain is found and rewritten to offer more value to your audience group.
Create potential customers' list
With your group kicking off and your content rolling in, it is now time to start bringing in leads. Your 1st goal needs to be to create a list of 500-1000 potential leads.
This might feel like a lot. But thanks to LinkedIn's built-in search function, it isn't.
Fact – Linkedin's userbase exceeds 400 million.
This means you are capable of easily generating tens of thousands of potential leads if you possess the time to reach them.
Use LinkedIn's built-in search filters to locate the best leads for your business. Focus on industry specific individuals at the same level as you. Upon accomplishing this, put on your networking gloves and begin to connect!
Check top 14 webinar tools
Begin connecting with listed members
This step tends to be the most time-consuming aspect. Your entire list of 1000+ potential leads cannot be built in a single afternoon.
Ensure your profile is optimized for the industry your business exists in. You now need to reach out to each member via messages requesting to connect. A simple message does the trick.
Engage with members and then close
The final step is engaging with your audience and then closing the sale.
You need to ensure you are pacing this step. Spend a few months building rapport with group members. Build your reputation as an industry leader and thought leader through regular blogging and relevant content publishing.
Offer massive value to each member. Connect each time they reach out to you. Make a genuine attempt at solving their problems. Once the groundwork is laid, host a webinar inviting your entire group. If you are successfully engaging your audience, you will see a large turnout and be able to convert a large majority with minimal effort.
Once the cycle is complete, repeat. Keep this group going. Start a second group. Repeat.
LinkedIn Lead Gen Forms are also handy in completing the following:
1. Exceed demand gen objectives: 90 percent of 50 customers surveyed by Linkedin beat cost-per-lead goals. They saw much CPLs using Lead Gen Forms compared to standard Sponsored Content campaigns.
2. Quality of leads exceeded: LinkedIn's targeting metrics and accurate profile data help to collect leads more likely to convert to qualified sales opportunities.
3. Measuring ROI: Linkedin's reporting tools track metrics such as CPL, form fill rate as well as other key data. This helps measure the value received from your ad spend. In the future, LinkedIn will include a demographic report showing the exact number of leads being received from various audience segments.
4. Easy manage leads: using Lead Gen Forms, you can now seamlessly manage your leads. Download lead lists using the Campaign Manager. Sync leads with marketing automation through various platforms such as Zapier.
Tap into the power of LinkedIn. Make your time spent on the social media platform count for a lot more. Good luck!