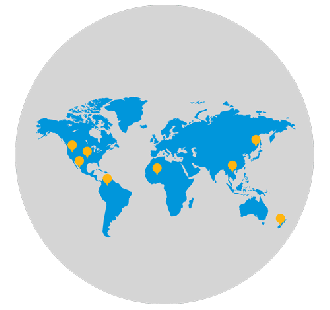 COVID-19 loss for all countries, resulting in the deaths of thousands and generating panic across the globe. Declared by WHO ( world health organization ) as an official pandemic, COVID-19 outbreaks have forced numerous countries to issue warnings to their citizens, maintain social distancing and self-isolation. Schools were closed and workers had no choice but some of them are working from home. Because of this also a big loss for the transportation of goods and services globally hit interconnected supply chain of products & small and medium scale businesses.
Now how can you secure your supply chain in the wake of COVID-19?
Responsiveness
In this horrible viral outbreak where people panic and get worried, it is essential to improve your speed and quality of responsiveness in regards to changes in supply. Stay updated with changing demand and inventory levels, so that issues in regards to transport can be solved quickly.
Ensure that you create an outcome-driven strategy that is short term and implementable to counter the impact of the virus. Your approach should be flexible enough to undergo dramatic changes considering the current dynamic environment.
2. Risk Management Strategies
Risk management is used to forecasting what is typically considered invisible. In this COVID-19 circumstance, we must build a strategy to find a solution for all the risks which are included in the supply chain. Every single node that has a supply channel should have its methodology to calculate the level of risk. Communication with people is beneficial to avoid risks and also they will contribute to the creation of a risk management strategy
3. Automated Manufacturing
If possible, it would greatly benefit your business during current circumstances to switch over to automated and digital manufacturing. It reduces pressure on employees and allows your business to run an operation smoothly and in a standardized manner. Reducing labor requirements. Moreover, quality manufacturing technology would lead to improved goods and services, which would undoubtedly help your business in the long run. It would also allow for more efficient data tracking.
4.Planning Technology Investments
It greatly benefits a business to invest in quality software and technology that allows you to plan and track data. It allows for more swift responses, helps forecast demand, and also follows the movement of your goods. Investing in planning in software & technology will boost your business' performance. An essential aspect of changing circumstances such as now.
This pandemic has shocked all sectors to varying degrees. To keep your supply chain secure, it is crucial to develop a robust strategy and respond to this crisis quickly. Resilient supply chain: Your business will not be able to hold its own against the virus also prepare for major supply shocks in the future.