Invoicing is an integral part of the business as it assists the accounting department to keep track of the incomes and expenses of the concern,So the advantage of creating a ZapInvoice is that it helps you raise a professional invoice with a click of a button.
Benefits of Online invoicing with ZapInvoice:
Less paperwork
Send invoices immediately
Track your invoices
Easy payment options for the customer
Speed up payments and many more benefits
Automatic balancing of accounts receivables
Customize your template with your company logo
Multiple gateway options
Bill in the currency of the client or customer
Download your invoices in formats of Excel, CSV, and PDF
How to create an invoice with ZapInvoice:
Step 1: Creating and setting up the account with ZapInvoice
Creating an invoice in ZapInvoice is a very simple process but if you already have a ZapInvoice account, just follow the steps below or click here to sign-up for a 6-month free trial
.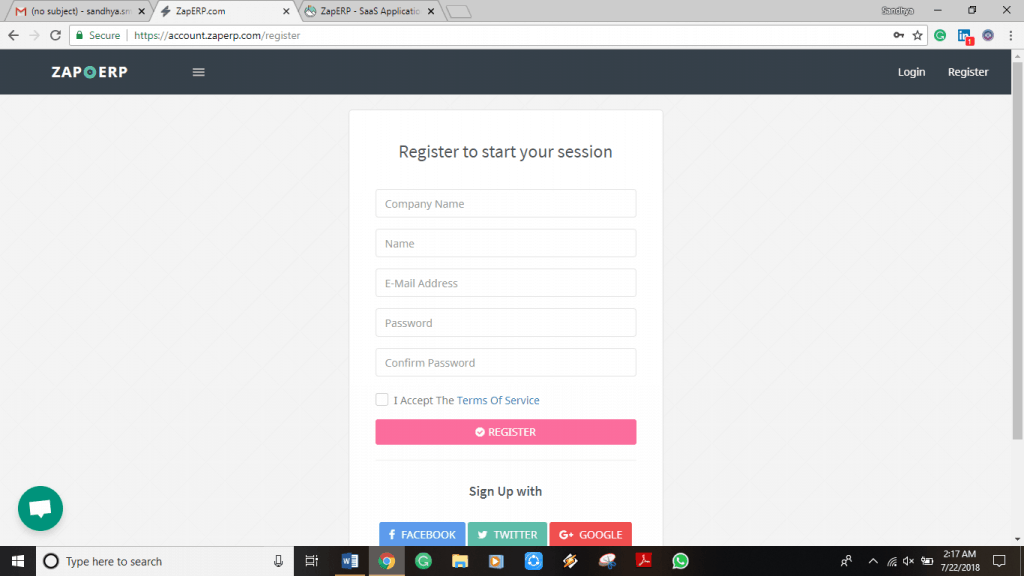 Once you create an account in ZapInvoice, you will be prompted to enter the following details:
Company Name
Address line
City, district, state and country and other details which the user has the option to set up later.
Step 2: Creating an invoice:
Choose the "SALES and INVOICE" option from the Dashboard on the left of your screen.
Step 3:
Then you will get a drop-down menu listing the following choices:
So Click on the "CREATE INVOICE" option to create your first invoice in ZapInvoice.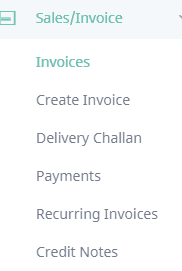 Click on the "CREATE INVOICE" option to create your first invoice in ZapInvoice.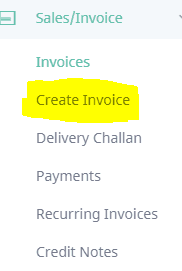 So after the option "CREATE INVOICE" is selected, an invoice template appears where you need to enter the details of the customer, the billing amount, the date, the due date for payment and other requisite details.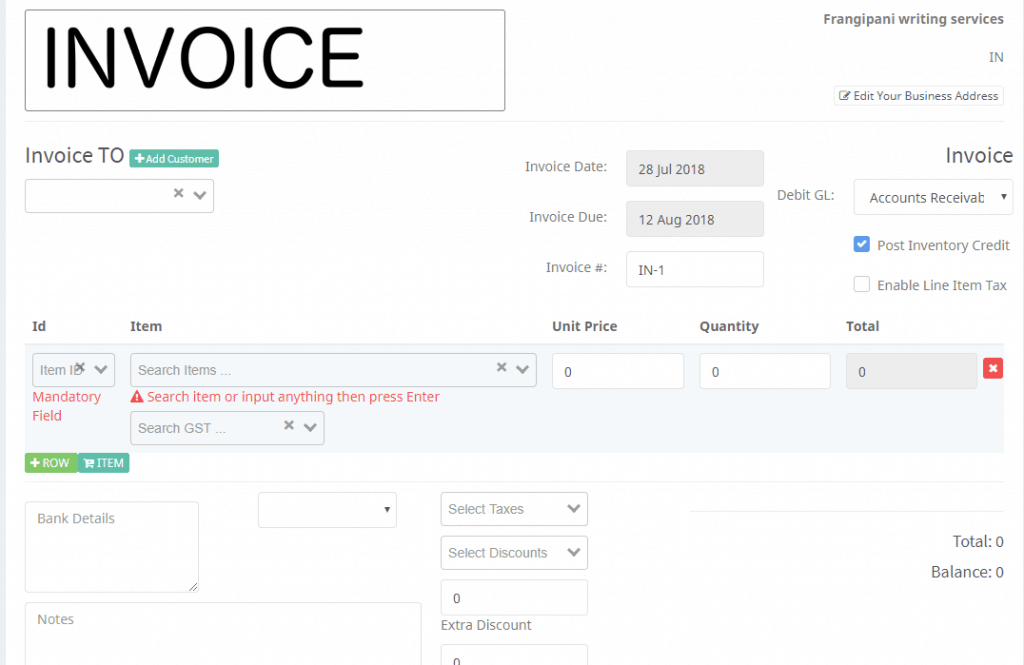 Enter the details of the customer, the date, the due date, the amount due, payment, taxes and other information.
Step 4:
once you have filled all the fields , click on the "SAVE&POST" option to save your invoice.

Step 5:
You can also view, edit or delete your invoice by clicking on the "INVOICES" option.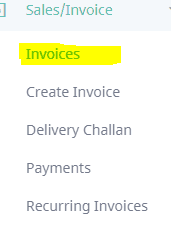 On clicking this option, you will get the following screen with a list of invoices you have created till date.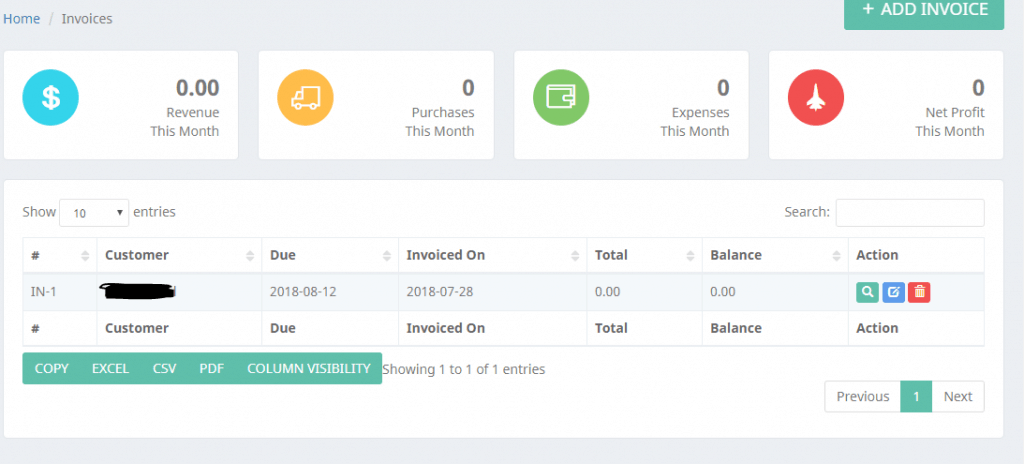 A small tip: When specifying the terms of the invoice in the "TERM" dialog box, you can also add a personalized message like:
Thank you for your business
Season greetings
Happy holidays and many more
So this note will help you to add a personal touch to the invoice and make the customer realize that you appreciate their business.
Start your invoicing today with ZapInvoice for the quick and efficient functioning of your business.