Content marketing means creating, publishing, and distributing content for a targeted audience online. Moreover, it is mainly used by websites to improve their search engine optimization (SEO) so as the website ranks to the top of the search engine's results.
But the concept of content marketing is much broader than just ranking on the search results. The concept is to attract the attention of the customers. The content published should be engaging and informative, it should address the problems of the customer and when the customer reaches the content, it should solve their problem.
The way to win over a client is to solve the problem they are facing. There are many clients in the market and to win them over you should provide them with a reason why they should come to you?
You could have the greatest product or service out there, but the customer will only come to you when you can address them.
Customer success is a concept that you should add to your project objectives and by far the greatest concept. If the customers are satisfied with your product or service, they will become loyal customer and thus this helps in customer retention. This helps in customer acquisition too as loyal customers serve as an example and as a free brand ambassador by referring you to their friends and family.
Moreover, 80% of business decision-makers look for information from articles instead of advertisements and 60% say content helps them make better decisions about the product.
"There are 10 types of people in the world, those who understand Binary and those who don't". Does this sentence make any sense for you or you are just like me and thinking where are the other 8 people?
Those who know, a thumbs up for you, and please tell the answer to me too, and those who didn't get the answer, no worries, t's common. It is quite possible that this is a new term for you. Likewise, this could happen with your product/service or its features. You have to provide the knowledge to the customer, and if you don't, it's possible that the feature or the product will go unnoticed, regardless of how helpful that can be.
According to Shreesha Ramdas, CEO and co-founder of Stikedeck said: "No customer support is required if customer success is done 100% right." Here content serves as a platform that allows the customers to self-support with a well-curated knowledge base that aims at the customer's need.
According to a study by Nuance Enterprise, 67% of customers prefer to use self-service options instead of speaking with a company representative.
Here are some tips on how Content Marketing can increase Customer Success:
1. Define the Ideal Customer:
A customer can be successful only when they are an ideal customer.
The customer who has a problem, is willing to solve that problem and has the ability or authority to solve the problem, is considered as an ideal customer. Suppose you make sweaters, will you pitch your product to a person living in a desert area where the temperature is more than 35 degrees?
"In marketing, if you're trying to talk to everybody, you are not reaching anybody". Target the audience whose problem your product can solve.
"Customer success begins with identifying and attracting your ideal customer. And only one ideal customer. If you don't know who your ideal customer is, then you don't know how to speak their language. And you don't know how to acquire and retain them" – according to Elizabeth DeMere of inbound.org, Product Hunt, and GrowthHackers.
Therefore, if you want the customer to be successful, do consider putting this step in your project scheduling for your content marketing strategy.
Target your content to each platform:
Tailor different or unique content for each platform.
The content you post on Instagram/Facebook should be different than the content you publish on your blog. Here are some examples:
Facebook: Visitors spend more than 3x more time watching live videos than videos that are no longer live. So, you should post a live video or your post should at least contain images. Post regularly and respond quickly to comments.
Email: Email is still the king over the internet. Do have a subscription button on your website for sending weekly articles and this way you can enlarge the audience of your articles, they could be customers and non-customers too.
Mobile Messaging: Just figure out how to write a text that encourages the customer to engage with you, and your work is done. Mobile Messaging is a short message, but it hardly goes unnoticed by anyone.
Blog: Write blogs that help or address your audience and the product and service as well. For example, a project management software startup would write blogs about project execution or project roadmap or other related topics only so as it supports their product.
Get readers to engage:
Any topic that you choose to write a blog about already has 100's of blogs over it. You are going to face intense competition as soon as the customer types the keywords. So how can you be at the top of the search results? By the way, writing great content is the wrong answer.
Writing great content is good, but it's just the first step. If you wish to stand out from the competition and be on top of it, sprinkle interactivity in your content.
If you are writing content that is just informative and is not interactive, then Wikipedia is doing a really great job, and then they are going to be at the top of the search list. "Think Different" if you wish to stand out.
Brand Consultant Shenee Howard created an engagement strategy with her blog that worked. She broke a long topic down into several smaller blog posts and included "homework" for customers to do at the end of each blog. Engagement rates and the length of time readers spent on her blog increased.
If your blog really helped someone, there are greater chances that they can buy from you. As they trust you now as you have solved their problem once by the blog and now they think that you really care and you can help them out. Therefore you should include this in your content marketing project scope.
Provide content that reflects the various stages of the customer journey:
Become the customer's guide and direct them to where they should go now on their journey. Whether the customer is just exploring to gain knowledge about your product, or how to set up your product, the customer should be able to find answers and suggestions for every step in their journey.
It is very important for you to have a well-defined strategy for each funnel stage, as companies with an articulated middle-of-the-funnel engagement strategy receive a response rate 4-10 times higher than companies that don't. Therefore this is a project proposal that you should provide content that reflects the various stages of the customer journey to help them in customer success.
Author Bio:
Shyamal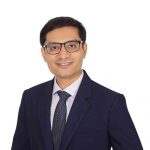 is the Founder of SmartTask, an online work management tool that's helping teams be more productive by having clarity on who's doing what by when. Has a penchant for researching and sharing strategies that could benefit a team's productivity.