Point of sale, a critical piece in the point of the purchase process, refers to where customers execute their payment for goods and services. It can be at an actual physical store with POS terminals or on one's electronic device such as a computer or other mobile device. The POS is the central component for your business to manage transactions and customers. Setting up a POS Software is simple enough, but your setup can work in different ways depending on whether you sell online, have a physical storefront, or both.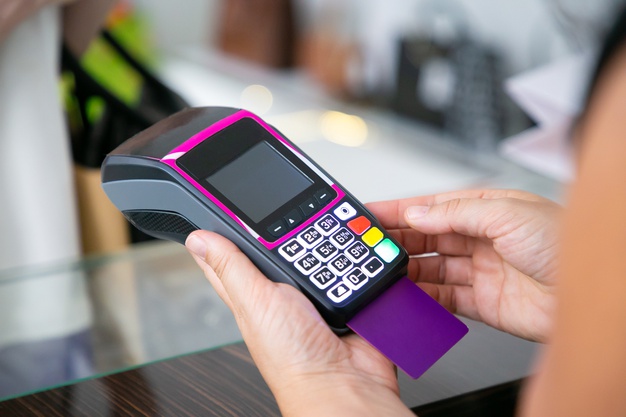 How Does a POS Software Work?
A physical store may require an associate to ring up the purchase and a bar code scanner to look up prices. For online stores, this step happens when customers have added all their items into a cart and then proceed to checkout.
Your POS software calculates the price of an item, including any sales tax and updates your inventory count to show that it has been sold.
To complete a purchase, a customer uses their debit/credit/gift card, loyalty points, or cash to make the payment go through. Depending on the type of payment they choose, the customer's bank authorizes the transaction accordingly.
When the point-of-sale transaction gets finalized, you officially make a sale. The payment goes through, and an electronic or printed receipt gets created for the purchase.
What Can You Expect From Your POS Software?
Payment Processing – Payment processing is the backbone of any good POS Software. Each time a customer buys an item, your system processes it efficiently.
Inventory Management – The inventory management function in your POS Software helps you keep track of all your products and prohibits any stock-out situation.
POS Reports – POS reports give you an easy and quick look into how much business is going on. Quick & clear reportings can lead to better decisions for your business.
Employee Management – Team management features will not only grant you an overview of when your employees are working and their performance, but it can also allow them to clock in and out. Some applications also grant permissions to employees for access to specific tasks.
CRM (Customer Relationship Management) – A CRM integration in your POS software helps you personalize your marketing communication and services with your customers.
Receipt – Receipts are your best friend when you have to process refunds because they provide a digital or paper trail of the purchase. They also make your business look more professional and polished. Not to mention, they help with the legal front as well.
Tipping Support – Tips are a big part of restaurants and service professionals. POS solutions that allow customers to add digital tips during the checkout process make it more likely they'll do so.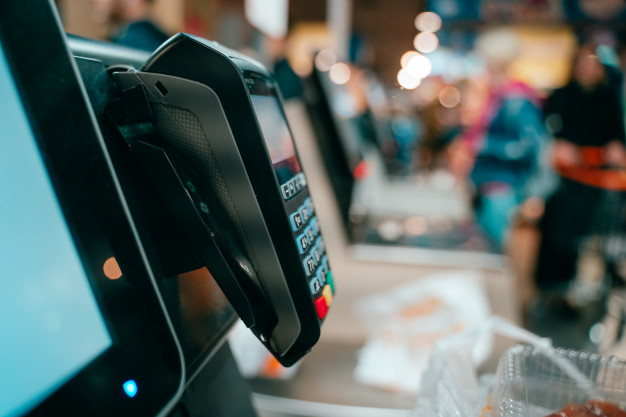 7

Best Free POS Software

Systems In 2021
1. Square
Square POS is easy to use and has tons of features that are free. You can set up an online store for your business on social media or find the perfect solution when you're starting with Square's all-in-one software! But if you need more inventory control programs than what Square offers, it might not be suitable for your needs.
2. Loyverse
Loyverse is our top free POS software of choice for small restaurants and small retail outlets. The free plan offers unlimited processing of inventory and sales transactions, supports adding variants in its product listings, and includes a full suite of CRM features. Loyverse's ease-of-use won us over, while their limited eCommerce integration prevented them from taking first place overall among contenders. This user-friendly platform is best suited for restaurants with specific needs such as ingredient tracking or kitchen display systems
3. eHopper
eHopper is a cloud-based free POS software designed for speciality shops. It's compatible with iOS, Android, Windows, and Poynt hardware. eHopper offers detailed inventory management features such as the ability to sell items by weight and also has customer management tools like order tracking or time clocks built right in! There are many more advanced features, including cash discounting that helps you keep your costs down when processing payments and even EBT acceptance so customers can pay any way they want without charging fees. What's not included though is eCommerce integration.
4. Imonggo
The best free POS software system for businesses with limited inventory is Imonggo. The forever-free version of the software offers just what small businesses and startups need to manage day-to-day operations, such as products management tools or reporting functions. Two reasons prevented Imonggo from ranking higher in our scoring system: its transaction limitations – it can only handle 1,000 transactions per month -and lack of integrated payment processing and phone support options (eCommerce integration)
5. Vend
Vend is a free software for POS, inventory, and customer loyalty to use on iPad, Mac, or PC. It provides small stores with the best solution by being scalable. It also has features such as reports and insights; works in offline mode too.
6. Erply
Erply offers free cloud POS Software for any browser, Windows, iPad, and Android. It is the perfect solution if you want to accommodate unlimited inventory items with features like time clocks, reports & support for credit and gift cards processing. This scalable software works best in retail businesses of all sizes!
7. Floreant
Floreant offers free and open-source POS Software to help you manage huge orders, tables, kitchen, and customers. It has features to automate Kitchen management & order management with functionalities for Table Service & Advanced Reports included. The Floreant Restaurant POS supports businesses like food trucks or pizza shops that need automated ordering systems without the hassle of an expensive software license!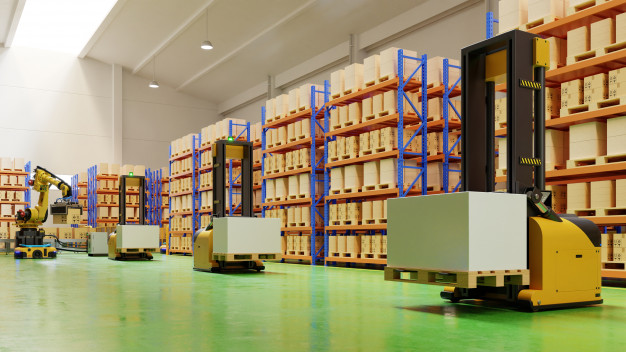 Benefits Of POS Software
The POS Software has made it possible for retail operations to streamline the transaction process and track important sales data. Basic systems include an electronic cash register with software that automates daily transactions but, retailers can increase functionality by installing a network of more advanced devices like card readers or barcode scanners. POS Softwares help retailers avoid customer service issues, such as out-of-stock sales, and tailor purchasing and marketing according to consumer behaviour
Depending on the software features installed, retailers can monitor pricing accuracy, inventory changes; gross revenue; and sale patterns with a range of automated tools offered by today's companies. These high-tech products enable merchants not to be alert when there is an error & also allow them to watch trends.
Now that we know what is POS and if you're looking for POS Software, here are the best free and paid options in 2021. . We know that this decision can be tough with so many vendors to choose from, but we hope this list will help clear some of that confusion. Make sure to check out ZapERP Inventory management software. Track the benefits of choosing one over another depending on your business needs and budget. In the end, you don't get stuck without a solution!