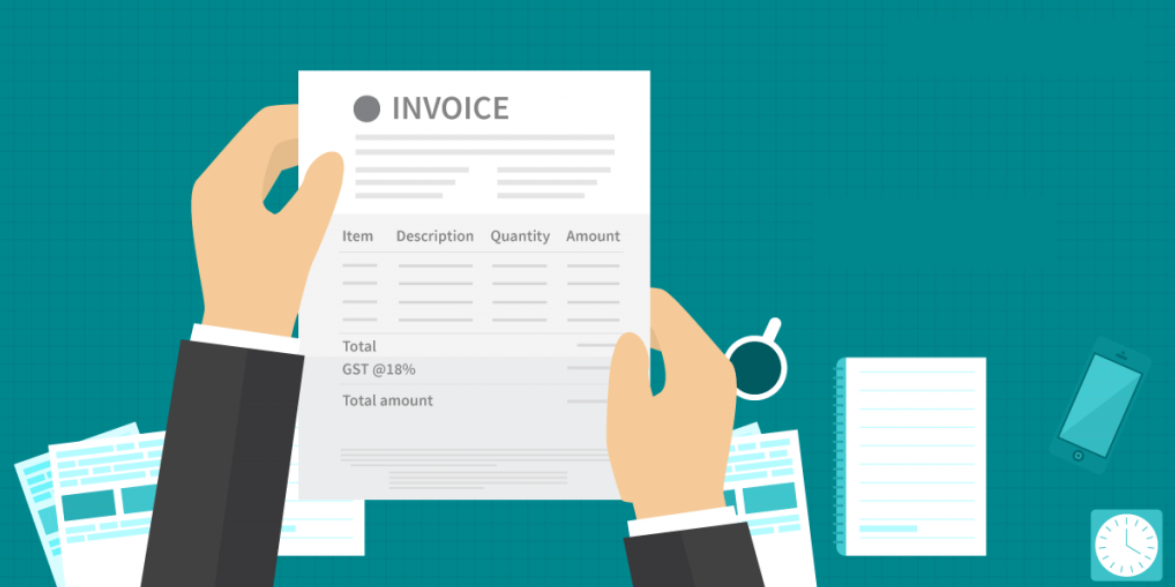 Whether you are a business owner, freelancer or an entrepreneur then, having a personalized invoice template is vital. Invoices aid in generating cash flow of the business and in securing timely payments. It also helps in keeping track the amount due from clients. Many websites offer free invoice templates that allow a business to continue its operations in a budget.
Here is the list of the seven best websites that provide free invoice template for your business: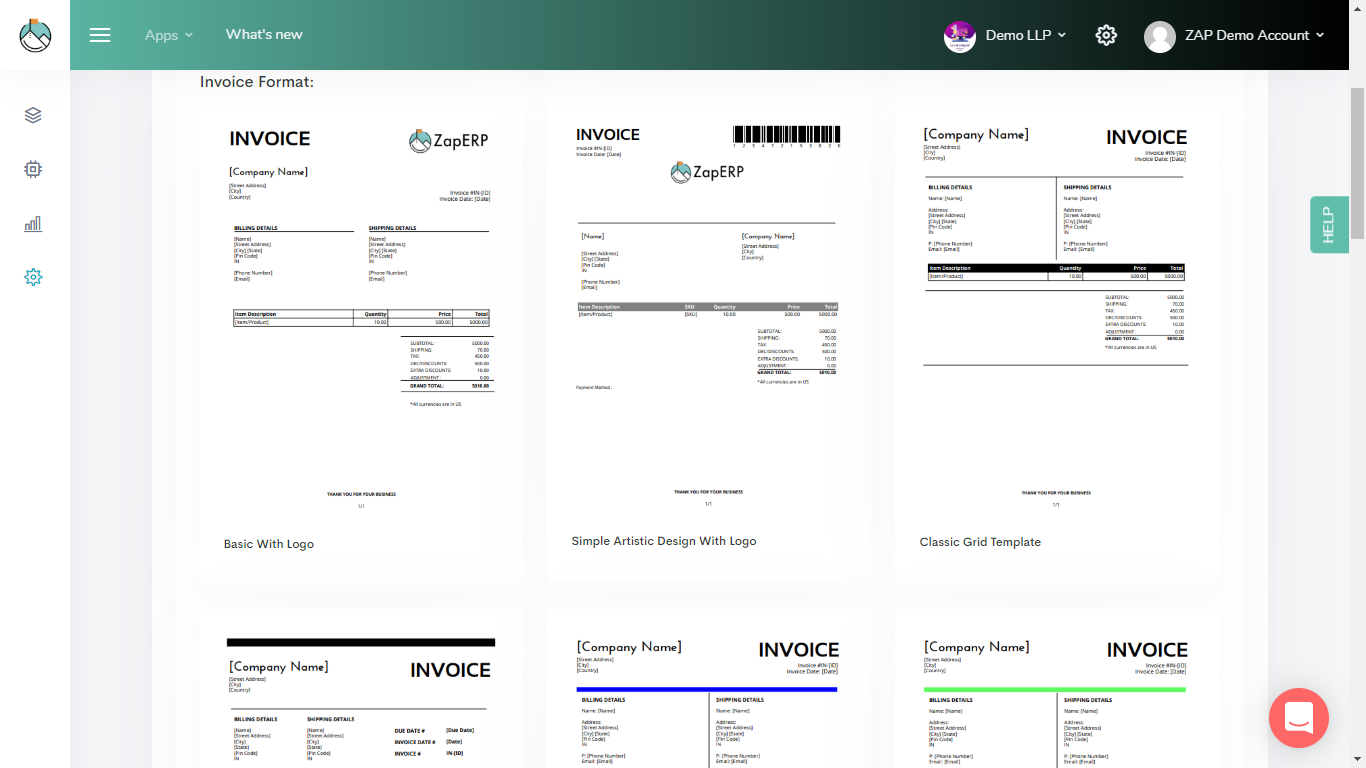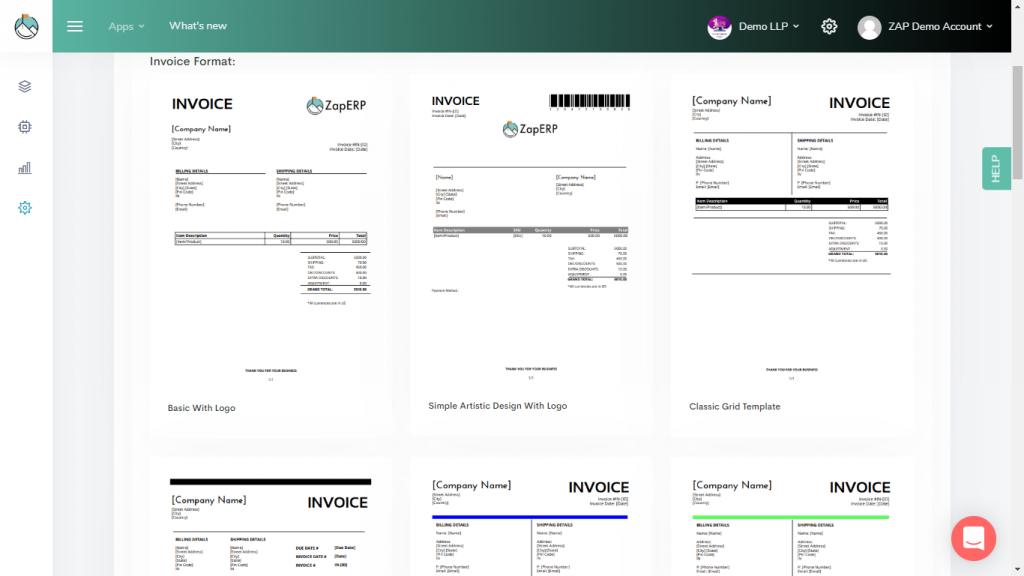 ZapERP Inventory Management is a SaaS platform that offers free invoice template for businesses, freelancers and entrepreneurs along with features of CRM, Inventory and so on. It provides customizable invoice templates along with automatic payment reminders and host of other features. It aids in adding payment gateways, tax additions and others that make invoicing an easy process. Time-Tracking is one of the most significant advantages because it becomes easier for the service provider to keep track of the billable hours.
Invoice Generator lets you create a customized invoice template for free. The user needs to enter the information about the cost and the amount of work done. Once, the requisite details have been entered; then the user can send the invoice directly from the site or download as PDF. The user can upload their logo, add shipping and taxes and auto-save the draft of the invoice in their system for future use.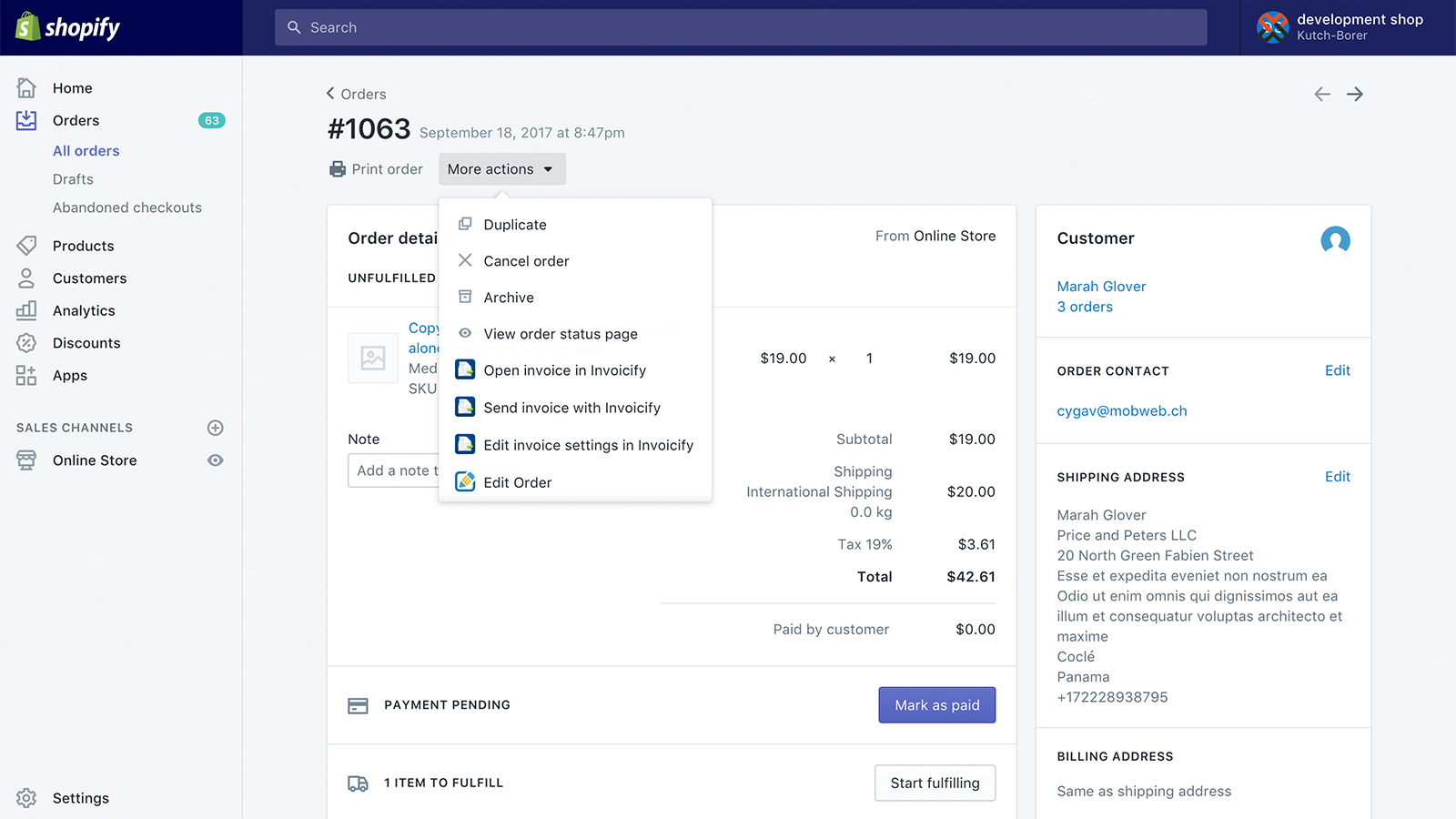 Shopify offers a clean and professional, free invoice template with a host of features. It comes with automatic tax calculation, and the user can add their company logo. The user needs to enter their company information, customer information, items, work details and so on. The user can either download the invoice as PDF or can send to the customer directly. One of the advantages of Shopify invoice template is that the user does not require a Shopify account.
Similar to ZapERP, Zoho is also a SaaS platform that offers a wide range of invoice templates. It comes with many web-based business tools like Zoho CRM, Zoho Inventory and so on. However, Zoho invoice offers only five invoices per month, after which a user has to change to a subscription plan. Zoho invoice template offers CSV exports, integrates with popular payment gateways, and access to full features of the Zoho platform.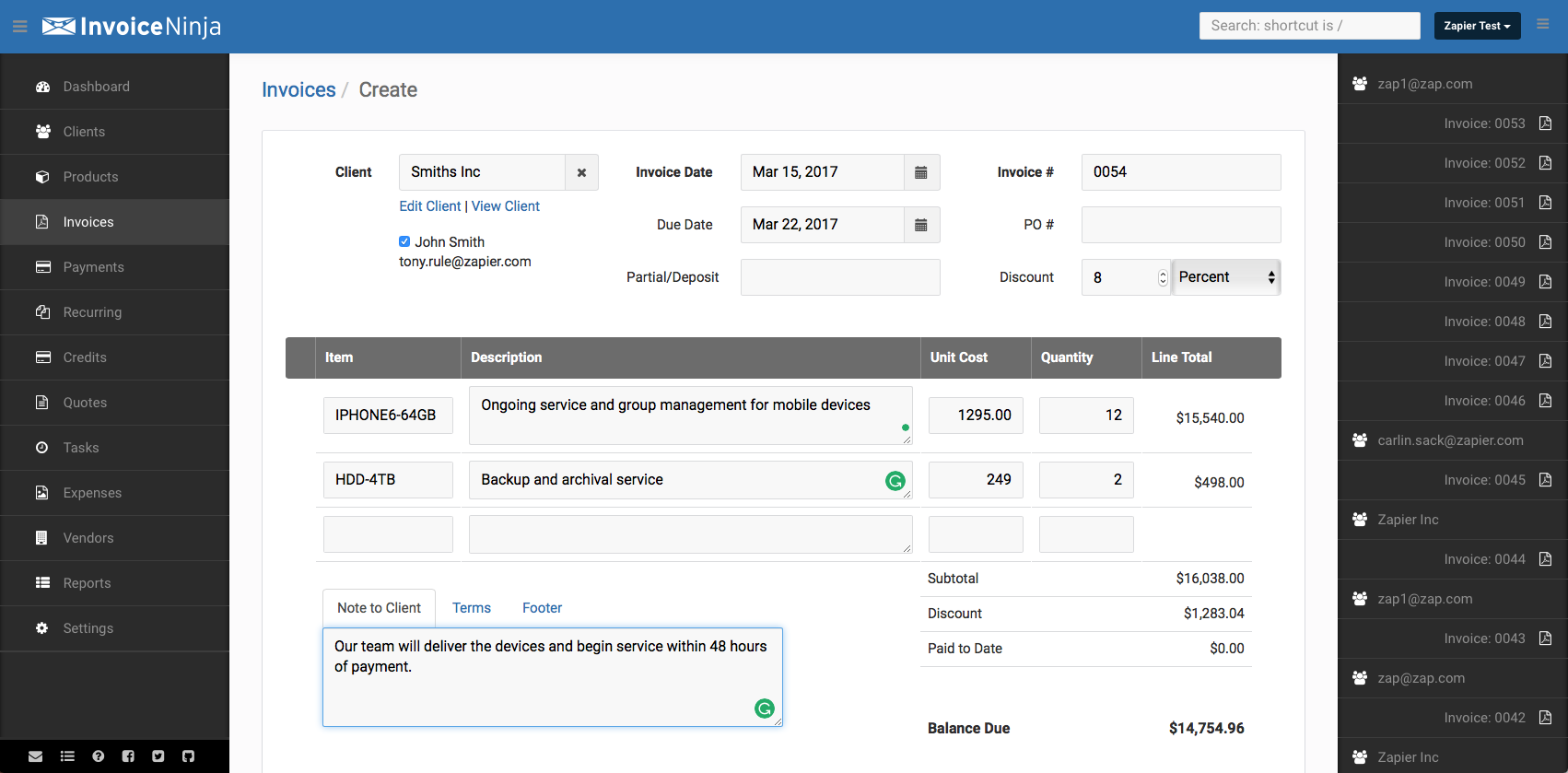 Invoice Ninja is an excellent web-based tool that offers different kinds of invoice templates with many other features. Users can create up to 100 clients with additional functions such as time tracking, auto-billing, branded invoices,  payment gateway integration and so on. However, they also come with an 'Invoice Ninja' watermark.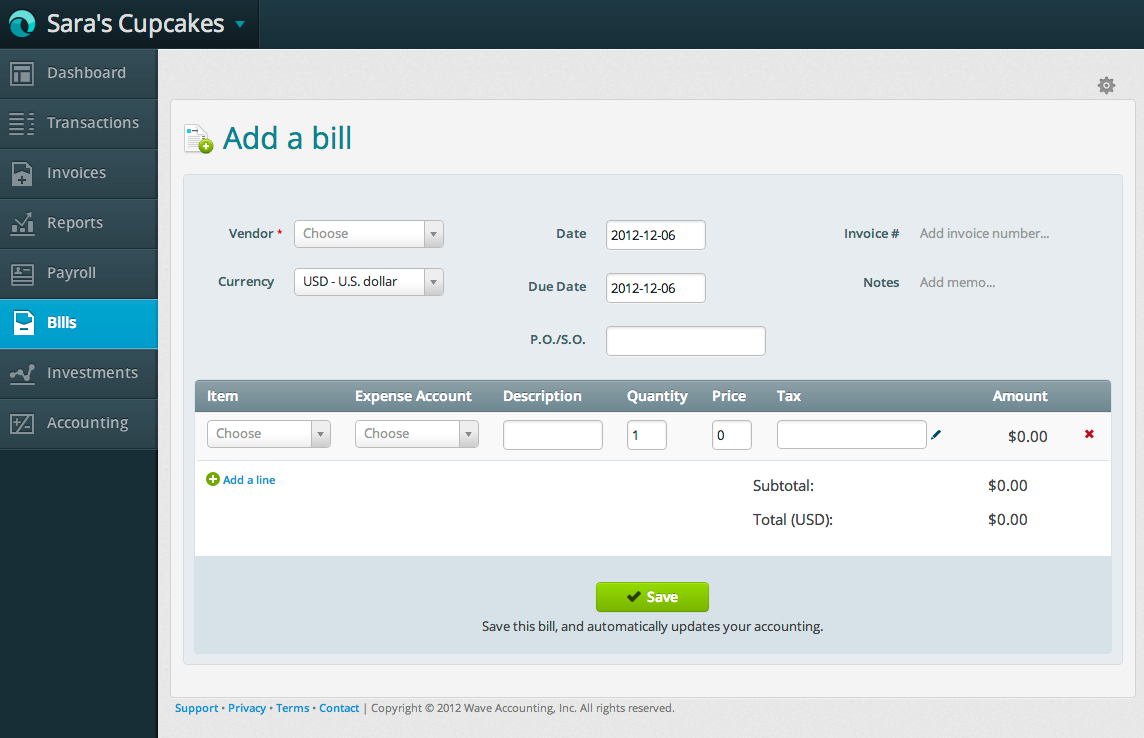 Wave is a full-featured accounting software that also offers free invoice templates. It lets the user create any number of invoices. It is suitable for freelancers, contractors, and small businesses. The user can personalize their invoice by adding their company logo, bill repeated customers and accept payments in different currencies. One of the excellent features of Wave invoice template is that it offers a direct payment option to your customers.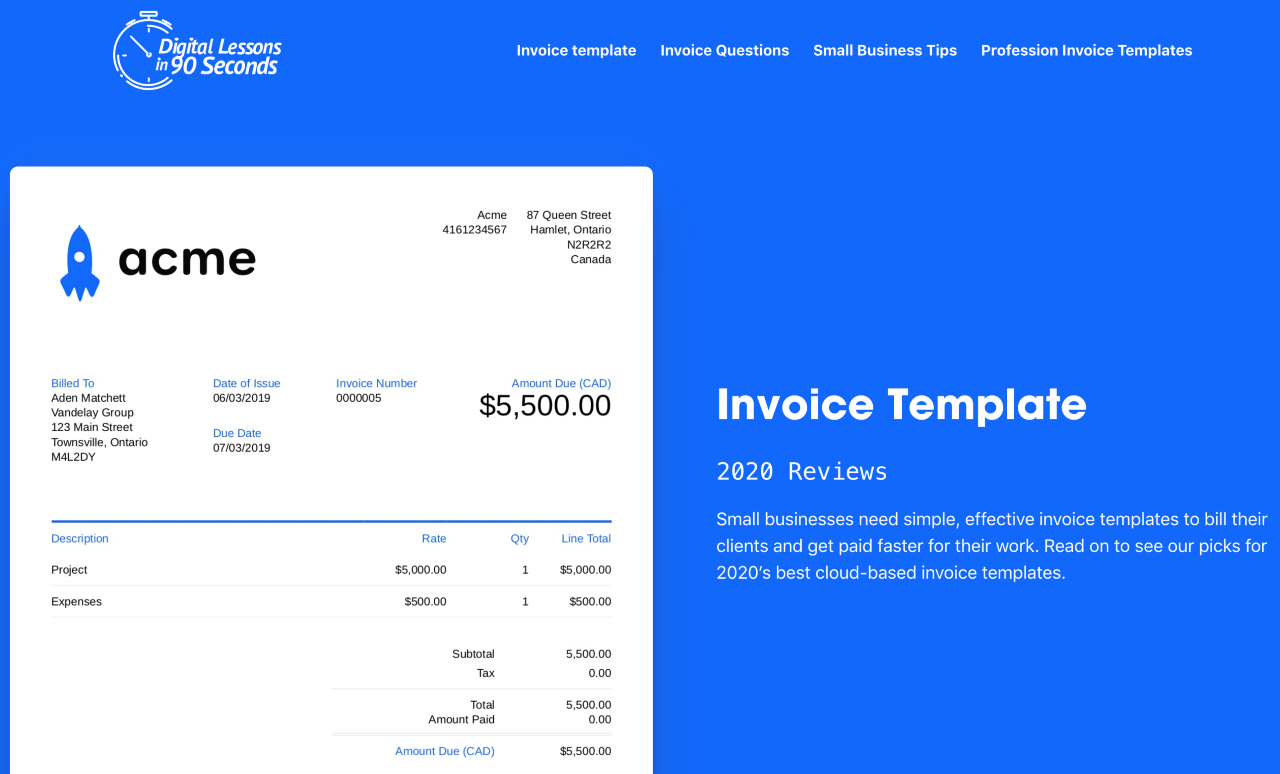 While free invoice templates are available to download online, most business owners find they get what they pay for with free invoicing tools. Digital Invoice Template offers links to free invoice templates to generate professional, customizable invoices in very little time. All invoice templates are cloud-based meaning you can generate a custom invoice from anywhere you have an internet connection, without the need for Word or Excel.