The year 2018 has almost reached its culmination, and there have been many technological developments in every field, including accounts. Businesses all over the globe have achieved great successes due to technologies and automation that have simplified the process, accuracy, productivity, and accelerate the processing of massive data. Here are some of the accounting trends that will have a significant impact on accounting in 2019: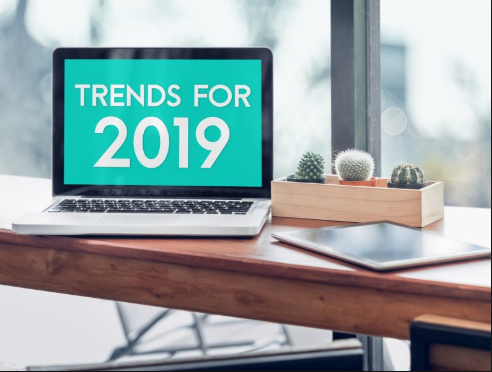 Cloud computing:
It is one of the trending accounting trends. Many companies have switched cloud computing for their accounting needs as it offers mobility and easy accessibility. Remote work is now possible because of cloud computing. Maintaining internal servers to hold vast amounts is an expensive option. Whereas cloud storage is not and comes with additional security.
It has also facilitated the rise of mobile accounting apps that lets the business owners or the employees get instant updates or record any transactions from their smartphones anywhere in the world.
Experts are of the view that mid-level and small businesses will soon adopt cloud accounting as it gives them benefits that are otherwise inaccessible due to financial constraints.
Security tightening:
Given the recurrence of the financial breaches, 2019 will witness the firms employing additional security to secure their financial data. Small firms will increase their security to protect their data from potential hacking or theft. They will implement more robust and stringent protocols, advanced systems, and employee training to make their data secure from cyber-attacks.
Automation:
This is one of the most important aspects when coming to the accounting trends of 2019. The year 2018 witnessed the rise of the new employee, an automated bookkeeper, where the employee needs to enter the data, and the system automatically computes for them. It allows the firm to delegate its personnel to tasks that require human attention and gives them the time to come up with good and creative solutions for client retention.
It also provides a system that helps an even small business owner to come up with effective accounting solutions. Giving way to instant computerized documentation instead of the traditional invoices, bills, and revamping the inventory system, has been an essential feature of automation.
Related: 4 Main Differences Between ERP And Accounting Software
Client retention:
Providing excellent customer service will be the stipulation for every business to thrive in the digital world. The businesses need to on par with premium services, up-to-date with trends, and on-time services to retain clients in the longer run. If the company is unable to keep up with modern clients, it will lose businesses to the competitors. 2019 will witness the rise of automation, the digital work process, going paperless, and a dynamic connection with their clients.
Accounting suites:
There are many accounting suits available in the market, that not only handle bookkeeping functions. It has also come up with many features like CRM, inventory management, payment methods integration, payroll, etc. A business doesn't need to employ different software for each department. Moreover, These suits will provide advanced facilities in 2019. Some of them may be dedicated to cash flow management that will assist the administration in making long-term financial decisions.
Digital transformation will be on the agenda of every business in 2019 and for the years to come. Thus, it is important to embrace technology and to stay updated on the latest trends that will help firms of any size to adapt to the changes effectively.