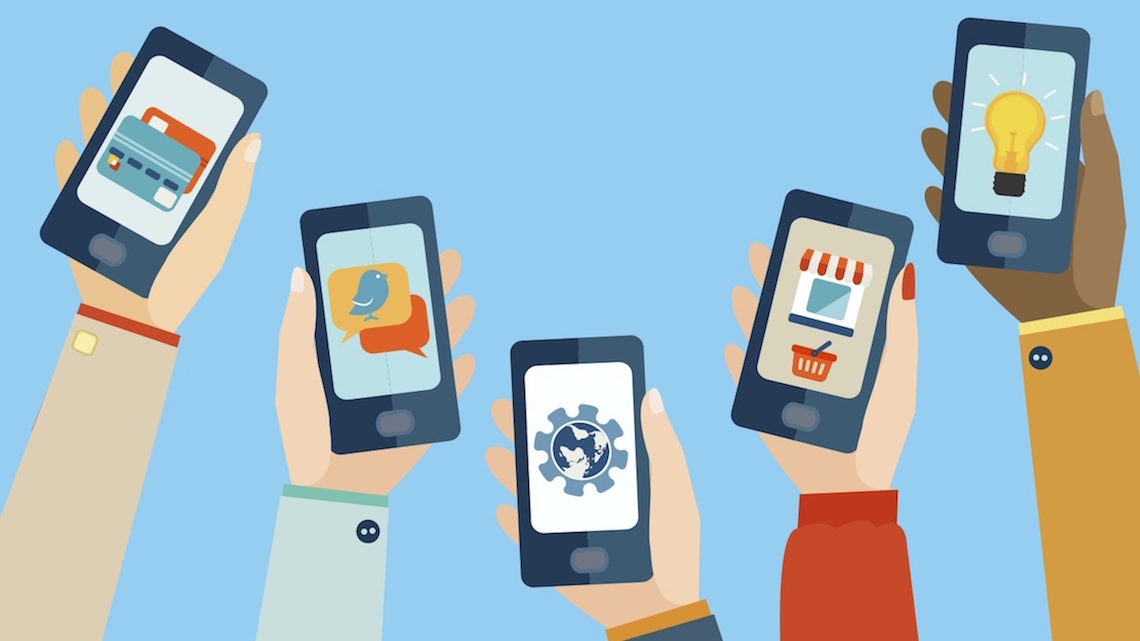 Nowadays there are a lot of startups and entrepreneurs exploring the field of business. Today's generation of entrepreneurs is tech-savvy people who are very comfortable in the zone of cyberspace and its endless applications.
Often small business owners find themselves in the middle of a tight budget and are on the constant lookout to improvise their business within that budget. The simple solution to this fix is to use these ten must-have apps for their more comfortable handling of business.
1. T-metric
It is primarily a time tracking app where a small business owner can track the time taken for completing a project, and it also shows the time made by the employee to complete a task. All in all, it is a quintessential activity timer where the entrepreneur can actively manage or improve the time constraint through the timeline mode. A team leader can also oversee the productivity and the activities of the employee in the PC version of this app. The premium feature of this app that it is entirely free and seamlessly syncs with leading project management platforms like Jira, RedMine, Asana, Trello, and others. It is not a fancy app but just a clean and organized dashboard of your spent time.
2. TasyTT
Every business owner goes through the rigorous progress of interviewing and training them to their business mold. That is where this brilliant app comes into the picture; this app helps to make a more efficient employee induction process, and one can access or modify the training manuals on the run. The app is in the process of offering a premium version.
3. ArmorText
ArmorText is an app which allows secure messaging between you and your team. As the name suggests, it secures the data shared between you and your team by using the encrypted file storage process and an integrated media library. The notable feature of this app is that ArmorText does not have access to decrypt, mine or turn over your data thereby keeping your files and sensitive data highly secure. Armor Text seamlessly integrates itself in all platforms irrespective of mobile or PC.
3. TaskWorld
If you are startup on a lookout for the perfect app that gives entrancing and clear graphs and charts, then TaskWorld is the right app for you. Because the user can visualize their goals or task status nicely and smoothly. This app also performs as your virtual office where you can see personal workspaces or chats and add any number of members to it. It operates as a free version for a team of five persons or gives the option of purchasing an unlimited version including the unlimited file storage to secure data sharing.
4. Boomerang
As a business owner, there always be the constant ping of an email almost every minute of the day and not all of them are the most important ones. Boomerang helps you in that regard; it is a small plug-in which sorts out your non-essential emails and boomerangs it after a certain period to your inbox. Because it syncs effortlessly with all popular email platforms and has a real-time calendar, email scheduling, inbox pause, and reminder options, and it comes in two versions of basic and premium.
5. EasilyDo
EasilyDo is a personalized virtual assistant who does all the work in a single tap. The user can manage the shipments, orders, emails, meetings and as well as your travel schedule from a single dashboard. The basic version offers 40 features and an addition of 5 contacts every month. In summary, it is a powerful yet simple app for your business management.
6. Upkeep
Upkeep is the first app to help in asset management. Because if any broken parts or repairs are pending, a single tap on the app does it all, and also it is an efficient task management app for technicians who are in the field and on the go. It connects the managers and the technicians without any hassle and ensures perfect coordination on both the ends. You can also create work orders and share it with your team and client as and when the order is received, So it is a perfect proven CMMS app to accelerate task management and workflow processes. It also has added features of barcode scanning, separate chat creation and syncing of your orders across all your devices.
7. Skyvia
Data integration is part and parcel of any business that uses computers. This is a cloud-based app and has no requirement of any special training or coding, and also Skyvia is useful to transfer your files from one storage to cloud easily. Because it easily syncs your business automation with cloud with constant real-time updates. It also has the feature of importing data into CSV files, and if the need arises, the user can export the data to an external storage device.
8. RescueTime
Rescue Time is simple time management and attention tracker that helps you and your team to build up your progress and eliminate any unwanted habits. Because it runs in the background of your desktop and mobile devices, and it automatic times your mobile apps and reports your voice call time, how is browsing time is spent and set goals to manage your digital life. You can also flag your milestones and highlight yours and team achievements. If you want to know how your day was spent, you can check the app's activity tracker. Time your day effectively with this app and get the most of it.
9. Mint
A financial app which essentially manages your business financial data. Not all business owners are proficient in all the areas of business. Mint gathers all the financial data of your firm and gives you a single overview of the financials, So every expense and revenue is grouped in heads of monthly, daily with a simple visual chart, Because It also has a feature of bill payment reminder on the go ( even for absentminded entrepreneurs). It has easy to use personal finance tools and calculators.
Use these apps to reach the optimum potential of your team, literally at little or no cost.